Release the Peace of God
Gloria Robles, IFA Contributing Writer
|
June 4, 2022
Release the Peace of God
Gloria Robles, IFA Contributing Writer
|
June 4, 2022
I Prayed
have prayed
Father, we pray that You would give us peace. Comfort us, God, and comfort the victims of these senseless shootings.
In light of the horrific aftermath of the elementary school shooting that took place in Uvalde, I asked the Lord how to pray. He reminded me of a prophetic word He shared with me back in 2019. This word came to me after a shooting in August 2019 that happened at a Walmart in El Paso, TX. After more shootings in Tulsa, Oklahoma and a college ministry event at a church in Iowa, I feel this word still applies to us today.
View Comments (18)
"Today I was in prayer over the shootings that happened this past weekend. I have been feeling what I can only describe as anxiety and worry. I do not suffer from anxiety to be clear. I believe that I am feeling in the spiritual realm. This morning in prayer I thought of Mark 4 when Jesus calms the storm and says, "Peace be still." I felt led to pray into the atmosphere. I am speaking directly to the spiritual storm that's causing fear, panic, and anxiety."
" Later that day I was running errands in town when I received a prayer request from our church prayer group that there was a possible shooting situation at a local grocery store in San Antonio. I was about to walk into a Wal-Mart as I received this message. I remember feeling fearful until the Lord reminded me what Jesus instructed his disciples, "Whenever you enter a place, say peace to this house, if they welcome you, let your peace rest upon it." (found in Luke 10 and Matthew 10).
 I sensed God impressing on me that believers carry the peace of God just like the disciples did–we have the authority to speak and release the peace of God wherever we go. So that's what I did. I had a choice walking into Walmart. I could be fearful or stand in the authority given to me. San Antonio, Texas is my city. Texas is my state. I choose to walk in the authority given to me by Jesus. 
I share this to encourage my brothers and sisters in Christ. Do not bow to fear or manipulation. Do not partner with fear, anxiety, or anything that would make you doubt what God has already promised for our cities, and for our nation. Go in the name of Jesus and release the peace of God wherever you go."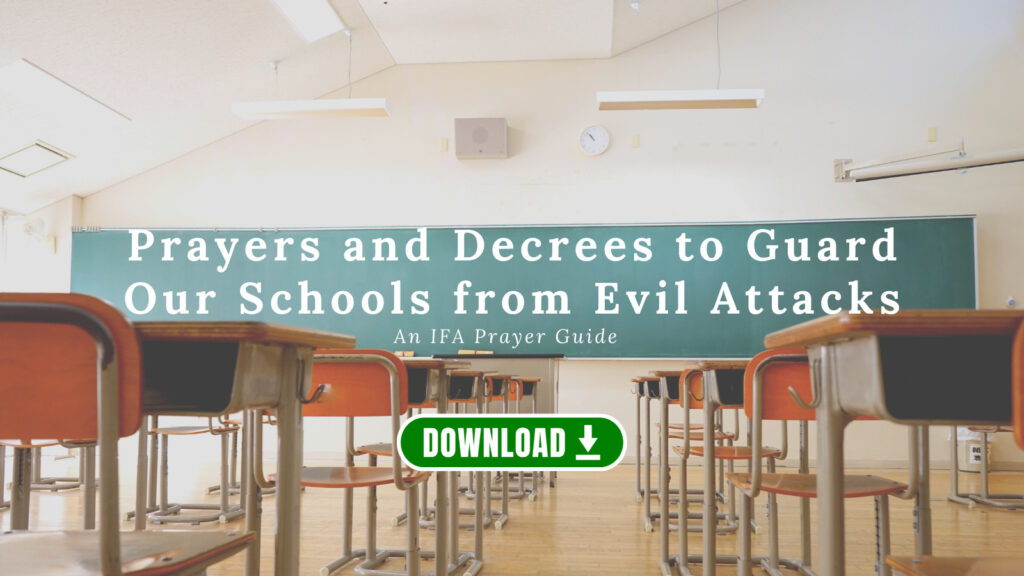 Peace is a gift of God.
In Luke 10, Jesus sent out His disciples in His name to preach the kingdom of God, heal the sick, cast out demons, and release blessings of peace wherever they traveled. 
Jesus and His disciples walked in authority. We have the same authority. We can release the peace of God where we go. A Spirit-filled child of God has authority to release God's peace in your home, someone else's home, in your child's school, in the grocery store, and wherever you are. 
Our peace is connected to our confidence in Christ. Our confidence is not in our efforts or flesh, but in the victorious one, Jesus Christ. We are in a spiritual battle, but we know He's already won the war. And peace is a gift from Jesus that He gives to those who trust in Him.
Peace I leave with you; My peace I give to you. I do not give to you as the world gives. Do not let your hearts be troubled; do not be afraid. (Jn 14:27)
Peace is a part of the armor of God.
Many think of peace as an absence of conflict or a passive stance, but peace is an important weapon. We know the armor of God speaks of being armed for battle, without one single piece the armor is incomplete.
For shoes, put on the peace that comes from the Good News so that you will be fully prepared.
(Eph 6:15)
Peace has power.
Jesus slept during a raging storm in a boat swamped by waves. When the disciples woke him, without fear or anxiety, He calmly uttered three words, "Peace, Be Still." These words, spoken by Jesus, stopped the storm immediately.
Apostolic leader and author Jake Kail shared this wonderful nugget on this story: "Because He (Jesus) had peace in the midst of the storm, He had authority over the storm. It is the same in spiritual warfare. Peace does not mean the absence of conflict, but calm in the midst of conflict." 
When we have the peace of Christ in the midst of conflict, we have authority over the storms of life.
There is another critical point from this story for believers today. The storm raged as Jesus and the disciples crossed the Sea of Galilee to the region of the Gadarenes. What happened next is telling. Two demon–possessed men met Jesus as he arrived. Jesus delivered the men from the evil and sent the demons into the pigs. Some have speculated that the storm on the sea was demonic resistance to Jesus coming to the region, which is why the demons came out to meet Him. 
Mass shootings are evil and demonic. Jesus still calm storms and delivers from evil. He does it through believers who are tabernacles of His presence (1 Jn 4:15).
Brothers and sisters, let's speak to the storms over our families, our youth, our schools, our cities, and our nation. Let's be armed with peace. Let's release the peace of God wherever we go. Let's walk in peace. Let's cultivate the fruit of peace in our lives daily. We can be confident the Lord will certainly deal with evil.
The God of peace will soon crush Satan under your feet. The grace of our Lord Jesus be with you. (Rom 16:20)
Let's also remember that Jesus is the Prince of Peace. Kim Potter wrote an wonderful article for IFA about how to engage with the names of God in prayer, with a companion prayer guide. 
Dear Lord,
Help me to have my eyes fixed on You at all times, especially when such evil is taking place. In times of heartache, remind me You are not the author of confusion, but peace. Give me a steadfast heart that will place all of my trust and hope in You.
Instead of fear, I will walk by faith.
Instead of hatred, I will choose to love.
Instead of panic, I choose prayer.
I choose Your Presence.
I choose the peace of God that guards my heart and mind. 
Give me the courage to speak to every storm that comes my way, knowing my authority comes from the undefeated and unshakeable, Lord Jesus Christ. He is my Prince of Peace. He is victorious, and the word of God promises greater is He who is in me than He who is in the world. In Jesus' name, amen.
How has God been asking you to pray in the light of the tragedies in Uvalde, Tulsa, and Iowa? Share your thoughts, prayers, and comments.
Author Gloria Robles is a passionate intercessor with a prophetic voice for today. For more from Gloria, go to Spotify or Anchor to listen to her podcast Something To Share. Photo Credit: Sunguk Kim on Unsplash.
Partner with Us
Intercessors for America is the trusted resource for millions of people across the United States committed to praying for our nation. If you have benefited from IFA's resources and community, please consider joining us as a monthly support partner. As a 501(c)3 organization, it's through your support that all this possible.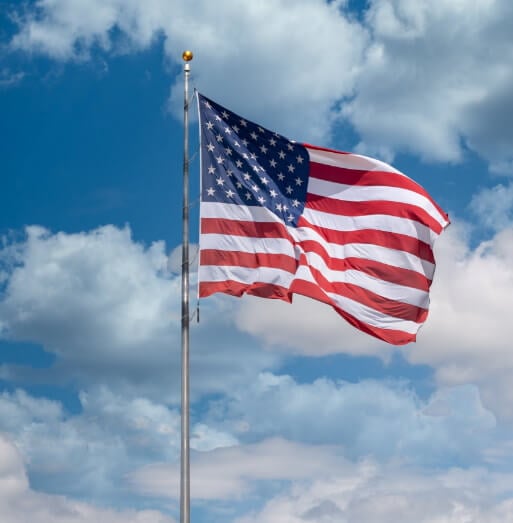 Become a Monthly Partner
You can post a prayer to share with others.
Zoe E
June 4, 2022, 1:40 pm
Father, we pray that You would give us peace. Comfort us, God, and comfort the victims of these senseless shootings. Lift from us the attacks on family values and faith, which create the insanity of the shooters. Shield us from violence, inward or outward.
Lisa G
June 4, 2022, 11:30 am
Father, we pray that You would give us peace. Comfort us, God, and comfort the victims of these senseless shootings.
Connie S
June 4, 2022, 6:30 am
Father, we pray that You would give us peace. Comfort us, God, and comfort the victims of these senseless shootings.