New Study Reinforces Need for Life Advocacy
Aaron Mercer, IFA Contributing Writer
|
June 4, 2022
New Study Reinforces Need for Life Advocacy
Aaron Mercer, IFA Contributing Writer
|
June 4, 2022
I Prayed
have prayed
Lord, we pray that Americans would honor a culture of life. Thank you for the gift of life.
We have work to do, but Americans could be open to a culture of life. That is what a new study produced by a pair of Southern Baptist heavyweights reinforces in my heart. That — and an affirmation that churches have an important role to play in this cause.
View Comments (7)
Hoping like so many other pro-lifers that the infamous Roe v Wade ruling will soon be overturned, I wrote an IFA article last month noting that such a victory would not end our nation's abortion debates. In fact, Roe's demise will surely intensify them. But several polls — formal and informal — convinced me those debates are worth winsomely engaging.
I admit that I am fascinated by data — polls, in particular. When researched and reported with integrity, surveys give us snapshots of present day realities that can inform our prayers, thoughts, and strategies for paths ahead. Certainly, the new abortion-related polling released by the Land Center for Cultural Engagement and Lifeway Christian Research on May 31 is one of these.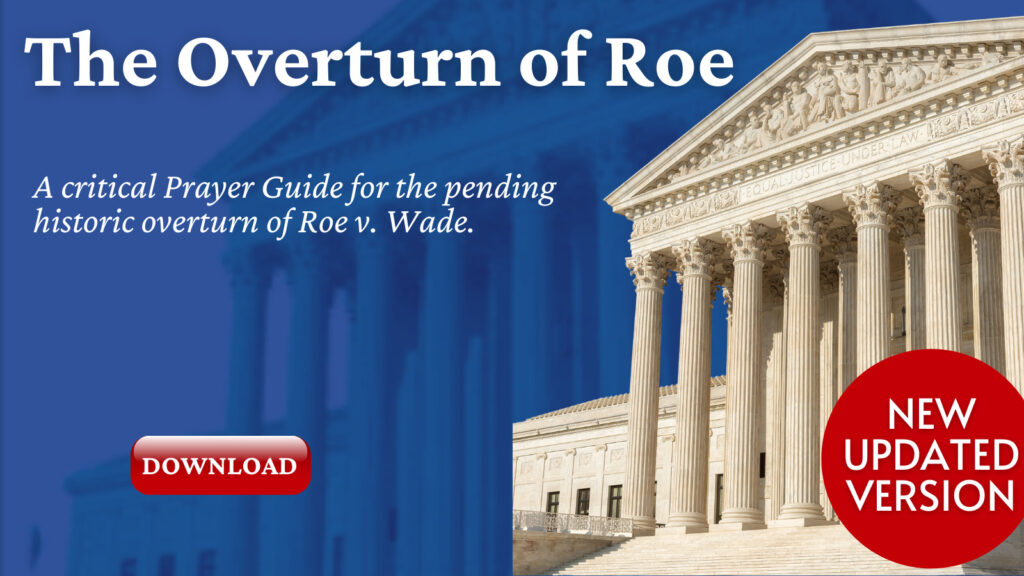 The results of this new poll underscore the reality that American views on abortion are complicated. Media voices will often zero in on evidence that a majority of Americans support Roe, a sad fact that this Lifeway poll also shows. But a jump from that to a narrative supposing wholehearted support for abortion is incorrect.
While Lifeway's poll shows that only 26 percent of Americans support a complete ban on abortion, a majority of respondents thought it should be restricted no later than 12 weeks — essentially, the first trimester. Nearly two-thirds (65 percent) want a ban no later than 20 weeks. This is very interesting as it signifies most Americans sense prenatal life has value long before birth.
Daniel Darling, director of the Land Center, said, "Those of us who believe in the sanctity of human life at conception, of course, are working for a day when human life is protected at all stages, but it is heartening to see the majority of Americans favor preserving life at earlier and earlier stages."
Darling noted, too, that legislation backed by congressional Democrats to enshrine abortion at all stages into federal statute "is out of step with a significant number of Americans." In fact, only 10 percent of Americans believe abortion should be permissible any time right up to birth.
Actually, the Lifeway data also shows another serious fault in the abortion-on-demand narrative of pro-abortion activists and their allies in Congress. While significant majorities of Americans favor legal access to abortion in very difficult circumstances when a mother's or child's life is in danger or in situations of rape or incest, most do not favor the same in cases of economic hardship, gender preference, or just a wish not to have the child.
Again, all these answers suggest that Americans in their hearts know that prenatal children have intrinsic value. And one of the most interesting parts of the Lifeway study is its revelations about when people think life begins. More than a third of respondents (35 percent) indicated life begins at conception and 28 percent said it begins when a heartbeat is detected. All told, that's nearly two-thirds of Americans. And another 13 percent recognized a human life when a pre-born baby could potentially have viability apart from its mother.
"Pro-life advocates have much more work to do, but we can be grateful that fewer and fewer Americans see a fetus as less than human," said Darling.
Drilling down further, it's notable that even 39 percent of generally abortion-supportive respondents agreed that life began at conception or at a heartbeat. In addition, I was impressed that a statistically significant 41 percent of respondents ages 35-49 believe life begins at conception. Unfortunately, this stands in stark contrast to those younger than age 35 among whom only 29 percent said the same. Alarmingly, 20 percent of that younger demographic said life begins at birth!
Clearly, there is a conversation to be had in our nation on abortion. And the Lifeway data also suggests that churches have an important part to play. First of all, the public is looking for it. In fact, 74 percent said churches should increase their support for women with unwanted pregnancies if Roe is overturned. But that's not all. The data indicates that those with evangelical Christian beliefs are far more likely to embrace a culture of life than those who do not. Similarly, Christians who attend church weekly tend to be pro-life.
"It is clear that holding distinctly evangelical beliefs and attending church regularly is formative in shaping a pro-life conscience. This should give hope to faithful pastors everywhere that preaching God's Word has an important effect on the community and the country," said Darling.
Again, this data — while a reality check that shows much work remains to be done — gives me hope that hearts can be won to the cause of embracing a culture honoring God's gift of life. And it challenges me as a Christian to know that I and fellow churchgoers need to be part of that conversation in a wise and winsome way.
Will you pray today for hearts in our nation to honor life and its Author today?
Aaron Mercer is a Contributing Writer with two decades of experience in Washington, D.C.'s public policy arena. Photo Credit: Sergiu Vălenaș on Unsplash.
Partner with Us
Intercessors for America is the trusted resource for millions of people across the United States committed to praying for our nation. If you have benefited from IFA's resources and community, please consider joining us as a monthly support partner. As a 501(c)3 organization, it's through your support that all this possible.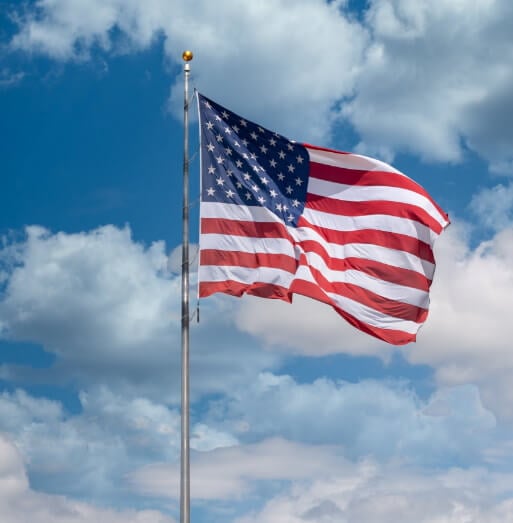 Become a Monthly Partner
You can post a prayer to share with others.
Alan V
June 4, 2022, 8:22 am
Lord, we pray that Americans would honor a culture of life. Thank you for the gift of life. Praise the Lord who lives and gives all life to the living. We must honor the Lord our God before we can honor the life He gives.