SCOTUS Debates Landmark Roe Vs. Wade Case
From The Christian Post
|
November 27, 2021
SCOTUS Debates Landmark Roe Vs. Wade Case
From The Christian Post
|
November 27, 2021
I Prayed
have prayed
Father, help us to maintain justice and to do what is right in Your eyes. Isaiah 56:1
Father, help us to maintain justice and to do what is right in Your eyes. Isaiah 56:1
Pro-life activists are hopeful that the U.S. Supreme Court will take the opportunity to listen to "scientific" reasoning to overturn elements of Roe v. Wade as the high court has agreed to hear a challenge to a Mississippi law banning abortions after 15 weeks of gestation.
View Comments (10)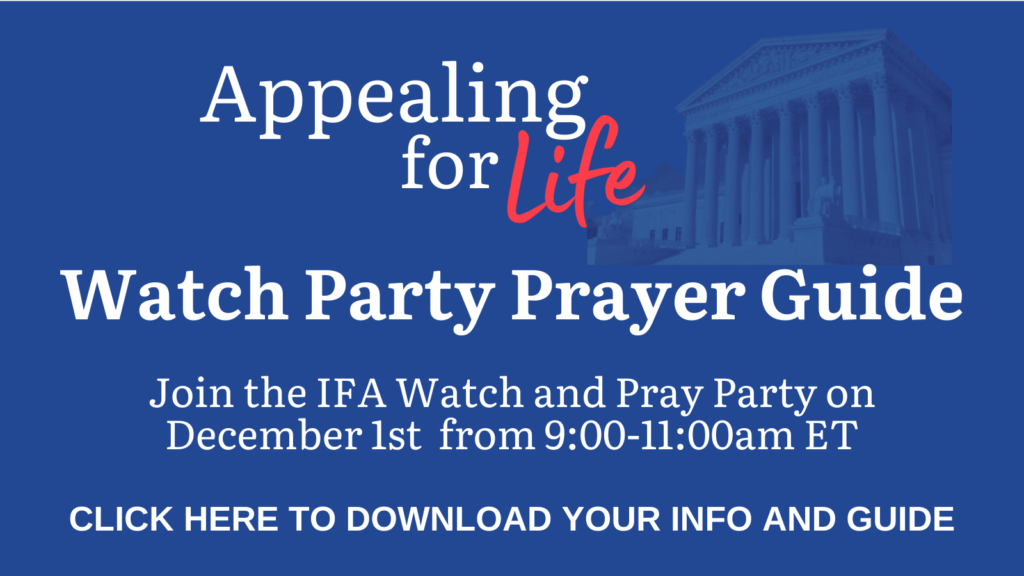 The CEO of the pro-life ministry Save the Storks is confident that the U.S. Supreme Court's decision to hear Dobbs v. Jackson Women's Health Organization could lead to erosion of the court's precedent defining abortion access as a national right.
On Monday, the Supreme Court granted a writ of certiorari to the state of Mississippi, agreeing to review a unanimous decision by a three-judge panel on the U.S. Fifth Circuit Court of Appeals that the Mississippi law is unconstitutional. . . .
Save the Storks CEO Diane Ferraro told The Christian Post that she is optimistic that the Supreme Court will erode the influence of Roe. . . .
Crediting Mississippi for doing "a phenomenal job putting the science together," Ferraro asserted that the Supreme Court has "the scientific facts on how a baby does feel pain in the womb at 15 weeks."
According to Ferraro, "this is presenting an updated viewpoint to the Supreme Court justices for them to consider." . . .
Ferraro told CP that the court's decision to hear a case on Mississippi's 15-week abortion law "will help open the door for them to hear other cases."
"And the fact they are willing to hear this is so encouraging to … us and to anyone who is pro-life," she stated.
More than 500 pro-life bills have been introduced at the state level in the first four months of 2021 and dozens of them have become law.
Maintaining that her organization was "encouraged" about the widespread passage of pro-life laws across the U.S., Ferraro attributed the surge in pro-life legislation to the fact that "we have so much science to back us up." . . .
Other pro-life organizations have praised the Supreme Court's decision to hear the Mississippi case and pointed to science as to why the justices should revisit existing abortion precedent.  . . .
Citing the wave of pro-life legislation at the state level, Dannenfelser remarked that "it is time for the Supreme Court to catch up on scientific reality and the resulting consensus of the American people as expressed in elections and policy." . . .
Carol Tobias, president of National Right to Life, applauded the Supreme Court for "examining the Mississippi law." . . .
Ferraro alleged that the state laws and "this case that's going to the Supreme Court" are "reminding women that we have 2,700 … pro-life pregnancy resource clinics across the country" that provide free ultrasounds to show mothers the heartbeat and the baby's picture.
The activist said those are things mothers don't see "when she goes to an abortion clinic."
Save the Storks has forged relationships with many of these pregnancy centers, providing them with mobile medical units called "Stork Buses" that provide women with no-cost pregnancy testing and ultrasounds. On Wednesday, the pro-life organization delivered a brand-new bus to the Horizon Pregnancy Clinic in Huntington Beach, California.
The deployment of a "Stork Bus" to Huntington Beach is part of Save the Storks' strategic initiative to place the buses in "mission critical markets" where "abortion rates are highest," Ferraro said. . . .
Ferraro reported to CP that the Stork buses, which have been on the road for nine years, have saved an estimated 8,000 babies from abortion. The pregnancy centers, in partnership with Save the Storks, also establish long-term relationships with mothers after they give birth to their babies. . . .
Share your prayers for this case in the comments!
(Excerpt from The Christian Post. Photo by Getty Images.)
Partner with Us
Intercessors for America is the trusted resource for millions of people across the United States committed to praying for our nation. If you have benefited from IFA's resources and community, please consider joining us as a monthly support partner. As a 501(c)3 organization, it's through your support that all this possible.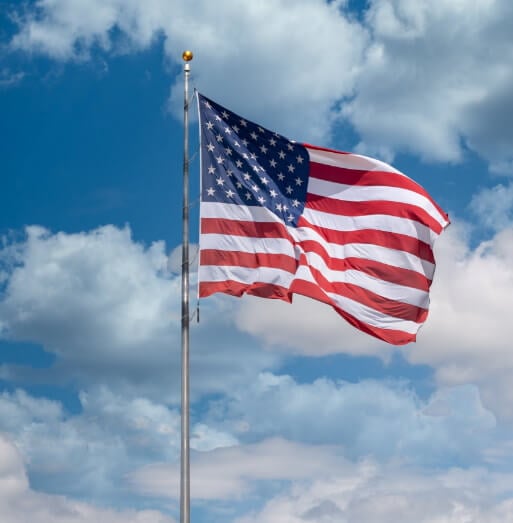 Become a Monthly Partner
You can post a prayer to share with others.
Pastor Gerald W
November 29, 2021, 4:30 pm
Father, help us to maintain justice and to do what is right in Your eyes. Isaiah 56:1 Father, lead our Supreme Court justices to protect our babies lives. These babies are not ours to decide on, they are yours. This is your plan. I humbly ask this in JESUS'S Holy and Mighty name... AMEN!!!
Christine S
November 27, 2021, 3:57 pm
Father, help us to maintain justice and to do what is right in Your eyes. Isaiah 56:1
Christine S
November 27, 2021, 3:37 pm
Lord Jesus Christ I am exasperated that it has taken Americans this long to shut down the industry of killing innocent children, please help us deal with our anger and frustration and disgust over the continuance of this horrifying practice, please put an end to all of this Lord Jesus Christ!
Jayne M
November 27, 2021, 1:32 pm
Father God, how I beg that you hear our passionate prayers for the rights and protection of unborn children. I pray that women who find themselves in a position of contemplating abortion hear your voice whether directly or through those of us that know your truth of the preciousness of each life that you've created. Let them be shown there is an alternative to ending the life of their child and may they be shown love, grace & hope from those who love you God. Your word tells us that you love each and every one of us, which includes the unborn. May we not become discouraged but remember that you hear each of our prayers so give us unceasing strength to fight for your precious children. In the mighty name of your son & my savior Jesus I pray. Amen.
Cecilia C
November 27, 2021, 11:02 am
Father, help us to maintain justice and to do what is right in Your eyes. Isaiah 56:1 Father, I declare the era of sacrificing our nation's children to molech is over, and pray life over America and from here to all nations, in the mighty name of Jesus. Amen
Dr. Alma V
November 27, 2021, 10:32 am
Father, we ask You to move mightily through the Courts in favor of the babies. Their blood cries out to You; our voices cry out to You, as well. Open the hearts of all the Supreme Court judges and give them backbones of steel to not allow the death to continue. Shape the thinking of the Justices on the Supreme Court to have uncompromising positions for "Life." Strengthen them where they might be vulnerable or tempted to compromise. Help them to hold fast to life. Bless and protect them and their families from harm as they stand for life. We ask this in the name of America's Creator, Jesus Christ. Amen. Lord You declared, "Before I formed you in the womb I knew you, before you were born I set you apart; I appointed you as a prophet to the nations" (Jeremiah 1:5 ). "For you created my inmost being; you knit me together in my mother's womb. I praise you because I am fearfully and wonderfully made; your works are wonderful... My frame was not hidden from you when I was made in the secret place, when I was woven together in the depths of the earth. Your eyes saw my unformed body; all the days ordained for me were written in your book before one of them came to be" (Psalm 139: 13-17). We pray for the fulfillment of all our destinies. Breathe life Your into Your Church to defend life and religious liberty. Jesus be the Lord of life and liberty of the USA AMEN
Dr. Alma V
November 27, 2021, 10:22 am
Father, help us to maintain justice and to do what is right in Your eyes. Isaiah 56:1