Record-breaking Homicides Across the Nation–Confronting Anarchy with Prayer
Casey Harper, IFA Contributing Writer
|
December 11, 2021
Record-breaking Homicides Across the Nation–Confronting Anarchy with Prayer
Casey Harper, IFA Contributing Writer
|
December 11, 2021
I Prayed
have prayed
Father God, You care for our cities! We pray that we would too and that the spirit of repentance that Your word through Jonah produced in Nineveh would be seen in our cities.
A spirit of anarchy has been released in our nation, and the intercessors of America must step up and do something about it.
A dozen major cities have broken the record for homicides this year….that comes on the heels of months of largely unchecked rioting in 2020.
View Comments (2)
As children of God, we have the Holy Spirit, the authority of Christ, the Word of God, and direct access to the Presence of God.
Nothing should intimidate us, not even the string of violent murders around the country's largest cities.
Insider Intercessory Information
Washington D.C. has seen several starkly violent crimes this year. Over the summer, a 6-year-old girl was tragically shot and killed while riding her scooter. That shooting left 5 more adults wounded, one of several dangerous incidents in the nation's capital.
Washington D.C. Mayor Muriel Bowser publicly addressed the murder:
"It's also very important that while we look for the killers of Nyiah, we also prevent the next murder, and that is within our sphere of influence as a community."
'Sphere of influence…' Who has more influence than a group of Kingdom intercessors with the authority of the believer and favor with God?
These killings are happening around the nation, but we can do something about that.
At least 12 major cities broke the record for homicides this year. Unfortunately these numbers may already be slightly outdated, but ABC News reported the record-breaking figures Wednesday:
America's Battered Cities:
Albuquerque, New Mexico (82 homicides)
Austin, Texas (60 homicides)
Baton Rouge, Louisiana (137 homicides)
Columbus, Ohio (179 homicides)
Indianapolis, Indiana (252 homicides)
Louisville, Kentucky (175 homicides)
Philadelphia, Pennsylvania (501 homicides)
Portland, Oregon (72 homicides)
Rochester, New York (71 homicides)
Saint Paul, Minnesota (35 homicides)
Toledo, Ohio (62 homicides)
Tucson, Arizona (80 homicides)
While Washington, D.C. has not broken its own record, the number of murders has hit the highest level in nearly two decades. Regardless of where you live, we cannot tolerate this evil in our nation. As one, we are a powerful group of prayer warriors who can, and should, intervene on behalf of our cities and the culture of peace in our nation.
With this in mind, let us pray:
-Lord we lift up these cities to you. As you cared for Nineveh, you care for them! (Go through the list of each city, praying specifically that the spirit of anarchy and murder would no longer run rampant.)
-Father, we ask that you would restore our police forces to their former strength and bring about the necessary reforms so they can protect our cities with integrity.
-Jesus, we ask that you preserve your people from danger and the spirit of death around the country. Intervene in our cities, Lord!
Verses to press into as you intercede on this issue: 
"And should not I pity Nineveh, that great city, in which there are more than 120,000 persons who do not know their right hand from their left, and also much cattle?" -Jonah 4:11
"Turn away from evil and do good; seek peace and pursue it." -Psalm 34:14
Please share this insider intelligence with your friends!
Casey Harper is a writer in the Washington, D.C. area covering national politics. He has worked for The Daily Caller, The Hill, and Sinclair Broadcast Group. A graduate of Hillsdale College, Casey's work has also appeared in Fox News, Fox Business, Washington Examiner, and USA Today. Follow him on Twitter: @CaseyHarper33.
Partner with Us
Intercessors for America is the trusted resource for millions of people across the United States committed to praying for our nation. If you have benefited from IFA's resources and community, please consider joining us as a monthly support partner. As a 501(c)3 organization, it's through your support that all this possible.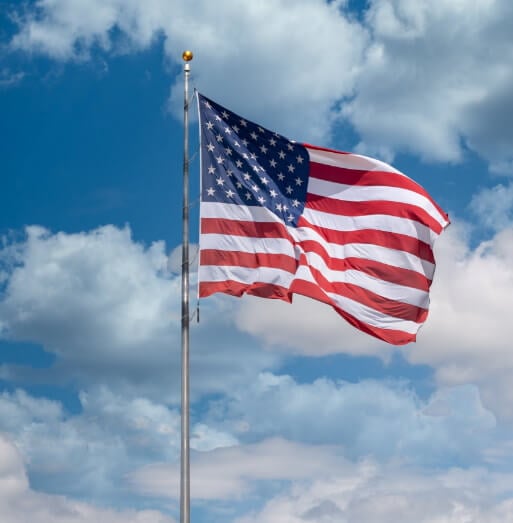 Become a Monthly Partner
You can post a prayer to share with others.
Alan V
December 11, 2021, 9:59 am
Father God, You care for our cities! We pray that we would too and that the spirit of repentance that Your word through Jonah produced in Nineveh would be seen in our cities. Pour out Your Spirit on our cities, what they lack most is You. Provide divine order and show Your glory.