Socialists Condemn Progressive Congressman for Trip to Israel
Aaron Mercer, IFA Contributing Writer
|
December 11, 2021
Socialists Condemn Progressive Congressman for Trip to Israel
Aaron Mercer, IFA Contributing Writer
|
December 11, 2021
I Prayed
have prayed
Lord, we pray that America's leaders would stand courageously for our ally, Israel. We pray for peace and favor on men and women of good will in that land.
The far Left has a problem with Israel. In fact, the vehemence against America's closest ally in the Middle East is now so strong that self-identified socialists risk ostracism just for dialoguing with Israeli leaders. That message sounded loud and clear when a high profile tussle ensued within the Democratic Socialists of America (DSA) after one of their congressional allies visited Israel last month.
Rep. Jamaal Bowman (D-N.Y.) is a first term progressive congressman. He is a dues-paying DSA member who successfully unseated former House Foreign Affairs Committee Chairman Eliot Engel (D-N.Y.), a staunch Israel ally, in the 2020 election cycle.
View Comments (1)
Bowman's record is far from that of a pro-Israel champion. For example, in the middle of the ruthless Hamas terrorist assault on Israeli civilians last May, Bowman tweeted:
This is about Palestinians having their land and homes taken from them and our ignorance of Palestinian pain…. The Palestinians are an occupied people. They are an oppressed people. Innocent people and children are suffering as America supports the occupation and denies Palestinians freedom.
However, Bowman does have nuance in his positions. For example, even as he criticizes Israel's leadership and is comfortable with the language of Palestinian activists, he has also supported U.S. funding for Iron Dome, a missile defense system that continues to prove its life-saving importance in the face of threats like Hamas and Hezbollah.
Bowman, whose congressional district includes a significant Jewish population, has also proved willing to dialogue with leaders many of his socialist colleagues disparagingly consider part of the "Zionist lobby." The congressman has engaged J Street, a liberal advocacy group supportive of Israel, and journeyed to Israel with members of the organization in order to speak face to face with Israeli and Palestinian leaders. Among those leaders was Israeli Prime Minister Naftali Bennett.
That visit, as well his prior support for Iron Dome, led to calls from influential socialists to expel Bowman from their ranks. After a vigorous internal feud — which may or may not be truly over — DSA's leadership elected not to give Bowman the boot. But they did condemn his actions to listen and defend lives.
"There is no excuse for Rep. Bowman's decision to increase funding for the Israeli military when he previously committed to cut U.S. military aid and arms sales to countries carrying out systematic human rights violations, nor for his participation in a propaganda trip to Israel, which aims to legitimize an apartheid state," said DSA in a lengthy release.
DSA did suggest Bowman is a "threat" to "the Zionist lobby" and is important in the "anti-imperialist struggle at the federal level." However, the group declared that it would not endorse his election campaigns again "unless he is able to demonstrate solidarity with Palestine in alignment with expectations we have set."
DSA and socialism in general are growing in influence in our society, particularly among progressive Democrats. A FOX News poll in August showed that 59 percent of registered Democrats view socialism favorably (only 49 percent had a positive view of capitalism). And that makes sense when you consider the rise and influence of socialist icons like Sen. Bernie Sanders (I-Vt.) and Rep. Alexandria Ocasio-Cortez (D-N.Y.).
The spread of socialism should concern us generally — history shows that it projects alluring ideals but is fraught with devastating potential. But we should also be particularly wary of this American socialism that so passionately opposes Israel and anyone who would dare simply to listen to an Israeli perspective.
Let us pray that Americans will see through the enticements of this tyrannical ideology. And may our leaders stand steadfast by Israel.
How is the Lord prompting you to pray for Rep. Bowman and others facing the same intense pressures as leaders.
Aaron Mercer is a Contributing Writer with two decades of experience in Washington, D.C.'s public policy arena. Photo credit: Getty Images.
Partner with Us
Intercessors for America is the trusted resource for millions of people across the United States committed to praying for our nation. If you have benefited from IFA's resources and community, please consider joining us as a monthly support partner. As a 501(c)3 organization, it's through your support that all this possible.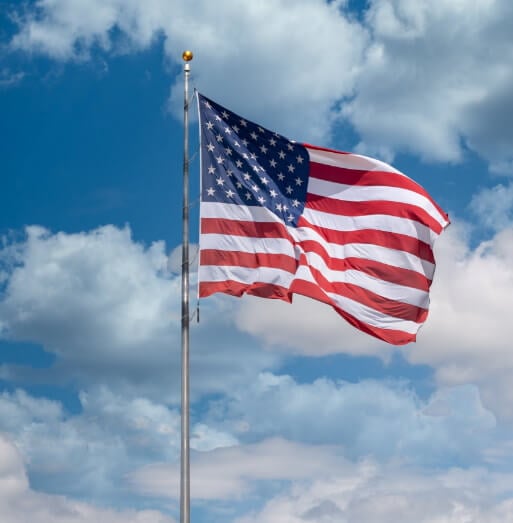 Become a Monthly Partner
You can post a prayer to share with others.
Marsha L
December 12, 2021, 8:34 am
Lord, I thank you that Rep. Bowman seems to be open to not stay boxed into socialist rhetoric, ideology, hate language and fear tactics. Give him eyes to see and ears to hear what You are saying to him. Let him be not controlled by the hypocrisy of man. Anoint him with Your Spirit of truth. Deliver him from the "spin " of deceitful rhetoric . I pray for divine appointments that You set up for him to find the " real" truth, the "real" facts. Convict his conscience of righteousness and sin. Let him feel the pressure of manipulation and not be captured by it . Break the yoke of socialist ideology off his life, in Jesus's Name. Through You, he can know the truth and the truth will set him free. Free him to know and serve You, Jesus.
Marsha L
December 12, 2021, 8:20 am
Lord, we pray that America's leaders would stand courageously for our ally, Israel. We pray for peace and favor on men and women of good will in that land.
Iris B
December 11, 2021, 12:28 pm
Lord, we pray that America's leaders would stand courageously for our ally, Israel. We pray for peace and favor on men and women of good will in that land.