PRO-LIFERS IN UPROAR OVER BIDEN PICK
From Just the News
|
December 13, 2020
PRO-LIFERS IN UPROAR OVER BIDEN PICK
From Just the News
|
December 13, 2020
I Prayed
have prayed
Lord God, we ask that You forgive us for the horrible sin of abortion. We repent for this on behalf of our nation.
California Attorney General Xavier Becerra to be his health secretary
Becerra is a longtime defender of the Affordable Care Act (ACA) — aka Obamacare
Ataunch advocate for abortion
A close ally of California Gov. Gavin Newsom
Recently ordered nearly the entire state of California to shut down over COVID-19
H.H.S. is a $1 trillion-a-year federal agency with 80,000 employees
Oversees drugs and vaccines, medical research and health insurance programs . . .
Joe Biden has been criticized by members of the left wing of the Democratic Party, which is demanding that he pick so-called progressives for his administration. . . .
View Comments (8)
The former vice president, who is planning to become America's 46th president in January if the disputed election is resolved, picked California Attorney General Xavier Becerra to be his health secretary. Becerra is a longtime defender of the Affordable Care Act (ACA) — aka Obamacare — and a staunch advocate for abortion.
Becerra, 62, a former lawmaker in the House, said on Twitter that as California's attorney general he has defended the ACA. "As Secretary of Health and Human Services, I will build on our progress and ensure every American has access to quality, affordable health care — through this pandemic and beyond," he wrote.
The second Latino to be appointed by Biden to a top position, Becerra is a close ally of California Gov. Gavin Newsom, who recently ordered nearly the entire state to shut down over COVID-19.  . . .
Sen. Tom Cotton (R-Ark.) said he would vote against confirming him to head Health and Human Services (HHS), a $1 trillion-a-year federal agency with 80,000 employees, which oversees drugs and vaccines, medical research and health insurance programs that cover more than 130 million Americans.
"Xavier Becerra spent his career attacking pro-life Americans and tried to force crisis pregnancy centers to advertise abortions," Cotton wrote on Twitter. "He's been a disaster in California and he is unqualified to lead HHS. I'll be voting no, and Becerra should be rejected by the Senate." . . .
"With his choice of California Attorney General Xavier Becerra for HHS Secretary, Joe Biden has proven yet again he is an extremist on abortion," the Susan B. Anthony List wrote on Twitter, adding that the former California congressman has voted against banning partial-birth abortions. . . .
"Having managed the nation's largest state justice department and having been a longtime champion for expanding access to health care, Becerra brings the experience needed to do the job — experience that is sorely lacking as the nation contends with the greatest public health crisis in generations," the group said in a statement. "He has also led the current legal fights to protect the Affordable Care Act and Title X, making him an excellent pick to reverse President Donald Trump's health care sabotage."
Ady Barkan, a liberal health-care activist confined to a wheelchair by terminal ALS, praised Becerra on Twitter as as an "excellent pick" who "believes deeply that health care is a human right."
Becerra is on record as supporting Medicare for all Americans. "I've been a supporter of Medicare for All for the 24 years that I was in Congress," Becerra said in 2017. . . .
And Common Dreams, a progressive group, wrote Monday that "If confirmed as HHS secretary, Becerra would have the power to grant waivers allowing states to set up their own single-payer systems—an approach endorsed by one coalition of single-payer proponents in California.
"That's exactly our hope and strategy—to push for a waiver at the state level so that Governor Newsom can fulfill his campaign promise for single-payer," tweeted Healthy California Now. "He made the same request of the Trump administration — on his first day in office! — but was of course ignored." . . .
As Becerra sought to shore up his progressive bona fides while in the House, he once got crossways with Speaker Nancy Pelosi (D-Calif.). Back in 2009, when the House was preparing to vote on the ACA, Becerra suggested that party leaders gave up too easily, Politico reported at the time. . . .
"That didn't sit well with the speaker, and witnesses said she made her displeasure known to Becerra and other top Democrats at a subsequent leadership meeting," the outlet wrote. "'I understand I have tire tracks on my back because Xavier threw me under the bus,' witnesses quoted Pelosi as saying. The speaker went on to accuse Becerra of trying to improve his 'street cred' with progressives by undercutting her."
Biden has drawn scorn by overlooking popular progressives like Sens. Bernie Sanders (I-Vt.) and Elizabeth Warren (D-Mass.) for his Cabinet. But Biden last week defended his picks so far.
"We already have significant representation among progressives in our administration," Biden said in an NBC News interview. "There's nothing really off the table. But there's something critical: Taking someone out of the Senate, taking someone out of the House, particularly a person of consequence, is really a difficult decision that would have to be made."
So that's just where they'll stay: the Senate. "I have a very ambitious, very progressive agenda. And it's gonna' take really strong leaders in the House and Senate to get it done," Biden said. . . .
His first Cabinet picks — such as Antony Blinken, a veteran foreign policy adviser, for Secretary of State; Ron Klain for chief of staff; former Sen. John Kerry for international climate czar; and former Federal Reserve Chairwoman Janet Yellen for Treasury Secretary — are longtime Establishment figures.
Politico recently floated a theory on Biden's initial picks: "The former vice president has chosen people for top positions who haven't sparked bitter or protracted fights with the left — without giving progressives any major wins," the site said. "None of Biden's nods have been wildly off the mark to the left flank of the Democratic Party. And the president-elect has also selected leaders who, despite being moderate, have spent time building relationships with progressives."
(Excerpt from Just the News. Article by Joseph Curl. Photo Credit: Dreamstime.)
What do you think of Biden's pick? Share in the comments!
Partner with Us
Intercessors for America is the trusted resource for millions of people across the United States committed to praying for our nation. If you have benefited from IFA's resources and community, please consider joining us as a monthly support partner. As a 501(c)3 organization, it's through your support that all this possible.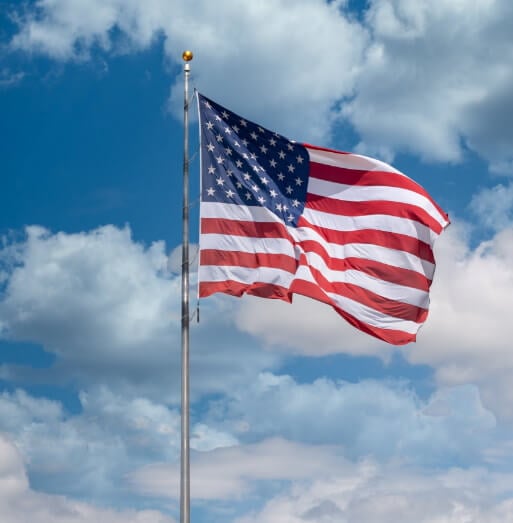 Become a Monthly Partner