PRAYERS OF FELLOW INTERCESSORS ARE AN ENCOURAGEMENT
IFA Staff
|
March 28, 2020
PRAYERS OF FELLOW INTERCESSORS ARE AN ENCOURAGEMENT
IFA Staff
|
March 28, 2020
I Prayed
have prayed
Father, show us how we can be part of the IFA community to encourage and lift up our nation and one another in prayer.
In multiple places on our website, you can find prayers of the intercessors: in comments of articles, on the COVID-19 prayer wall, on the Pray for the Nation wall, and even on the 24/7 Prayer Wall to name a few.  In fact, we try to make as many opportunities available to share prayer, agree in prayer and ask for prayer as possible–we believe in community!  We thought it may be an encouragement to you to read some of the comments and prayers of your fellow intercessors.  As you read, if you feel led, agree in prayer, add your voice to the Lord as well.  IFA is not just a ministry or a website, but a community!  Thanks for being a part of it.
"We come before You, Almighty God on behalf of our nation in this time of need. Many in our nation will be hurt as well as the economy of the nation. We ask for mercy and your hand of guidance through our representatives. Forgive us for the sin of pride, selfish ambition and misuse of power. You can move the minds and hearts of leaders and we plead for your intervention. You are the God who heard the cry of Israel in slavery in Egypt long ago and you hear the cry of your people today. " Turn us to Yourself, O Lord and we shall be turned and restored! Renew our days as of old. And do not reject us, but have mercy and grace upon this nation. Open our eyes to repentance and restore us in relationship as you heal our nation." –Toni

View Comments (4)

"Father I pray you send a spirit of repentance to America. I pray for your mercy over America. I pray for a cleansing of every in America that is not of you. Please forgive us for allowing abortion in this country. May our hearts feel your sorrow for the evil we have allowed. I pray your Church rises up to be what you called to be.  I pray in the Mighty Name of Jesus our King and High priest."  –Eleanor

"Almighty God, the God of Abraham, Isaac and Jacob I ask that You would send Your Precious Holy Spirit to instill in every governmental official from the least to the greatest, every mayor and every governor of every state in America and every member of Congress and every member of the Senate and every member of the Presidential staff from the maid to President and First Lady the FEAR of You Father God. I ask that the Holy Spirit would plant this holy fear of You Jehovah God deep within each of their hearts and souls so that they will conduct their position according to Your Word. Abba Elohim I ask this in Jesus name and I praise You and thank You Father for Your mercy and compassion over this country and the people You have placed in it. Amen."  –Nancy

"I pray in the name of Jesus for our nation to be healed. I pray Jesus heals all effected by this virus, all illness be cured and no one else contracts this disease. I pray for the health of this Nation to grow along with the faith. I pray in the mighty name of Jesus that His angels surround and protect us. If He is with us then who could come against us? Thank you Jesus for your healing powers, Thank you Jesus for dying so we may live! Thank you God for sending your angels down to save and protect us! In Jesus name Amen."  –Shannon

"Shout to the Lord, commander of the Armies of Heaven, for deliverance from sin and deliverance from sickness. Remove the fear
of Covid-19 and other forces of this world as You bring the virus to a halt. You may or may not make a way for Easter observance
this year, but You are able, the Almighty. Rend our hearts with our sin and our rebellion and return us unto yourself O Holy One.
Exalt yourself in the eyes of your remnant, who should pray down sickness and pray up revival." –Alan
Share your prayer for others to pray in agreement. Post your prayer below, visit one of the links above, or record your prayer for others to hear.
Partner with Us
Intercessors for America is the trusted resource for millions of people across the United States committed to praying for our nation. If you have benefited from IFA's resources and community, please consider joining us as a monthly support partner. As a 501(c)3 organization, it's through your support that all this possible.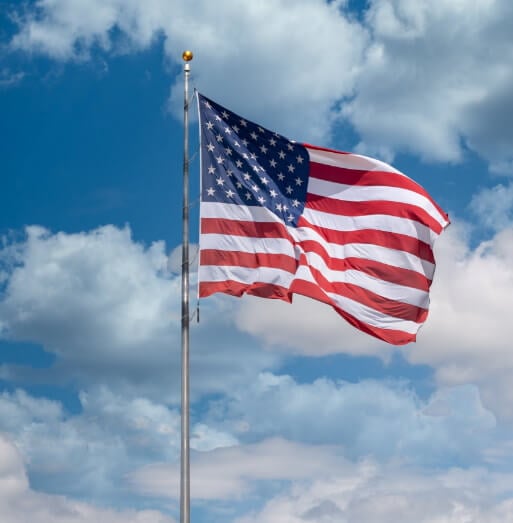 Become a Monthly Partner