IS COVID-19 RESPONSE A THREAT TO LIBERTY?
Aaron Mercer, IFA Contributing Writer
|
March 28, 2020
IS COVID-19 RESPONSE A THREAT TO LIBERTY?
Aaron Mercer, IFA Contributing Writer
|
March 28, 2020
I Prayed
have prayed
Lord, please give our government leaders wisdom in the battle for life in this coronavirus crisis. May they uphold life and liberty effectively. In your mercy, please grant us victory over this pandemic.
The coronavirus pandemic is a clear and present danger to life for many Americans. Could it be a threat to our liberty? Right now, our government leaders need your prayers for wisdom to meet this challenge.
Cases of COVID-19 are growing exponentially and the number of lives the disease is claiming is rapidly on the rise. This unseen enemy is very contagious and very dangerous. We need to use any available means to stop it, don't we? Spurred by either compassion or fear, it is tempting to quickly say, "Yes!"
View Comments (15)
What about data collected and tabulated about us? Is that justified in this crisis or is it a Pandora's box?
The Washington Post recently reported that federal officials were in conversation with Big Tech companies like Facebook and Google about how they might be able to utilize mobile phone geolocation data to curtail the spread of coronavirus. Certainly, such information could be useful to public health professionals by enabling accurate mapping of the disease's spread. It could also help ensure people are abiding by social distancing mandates. After all 94 percent of Americans own a mobile phone, most of which are smartphones.
The concept is not new. You might not be surprised that China has aggressively used its surveillance capabilities in this fight. However, other countries like Israel, Italy, and South Korea have also taken steps to tap into mobile data. The United Kingdom is interested, too, and the European Commission just this week convinced its region's major mobile carriers to help.
Some privacy advocates are waving caution flags. For example, several legislators appealed to the U.S. Constitution's Fourth Amendment in a recent letter to the White House. That section of the Bill of Rights guarantees "the right of the people to be secure in their persons, houses, papers, and effects, against unreasonable searches and seizures." They, too, wanted bold countermeasures against the pandemic, but they declared that "prohibiting government intrusion into the private lives of Americans is, and has always been part of the DNA of our country."
If the U.S. were to move forward with gathering mobile phone data, those Members of Congress suggest the government be careful to minimize and anonymize that data it receives and restrict access to only those who really need it. Moreover, they urge that all this information be destroyed when this pandemic ends. 
According to Pew Research, significant majorities of Americans were already concerned about the risks to them when companies and governments collected and used data about them. Does the imminent danger of coronavirus justify a move by public officials to gain new access to online location records? Could any concerns — constitutional or otherwise — be mitigated for the period of this crisis with truly anonymized, minimized, secure, and time-limited data?
Those are important questions for our government leaders. They have been entrusted with the keys of state authority at such a time as this, and there are very difficult decisions ahead that will have serious ramifications for years to come.
The coronavirus pandemic is shaking us in many ways. Our leaders need strength as they meet this imminent challenge to life — a core value of our republic. They also need wisdom as the seek to faithfully uphold our nation's commitment to liberty.
Pray for U.S. leaders by name with the IFA Top U.S. Officials Prayer Guide. Download free.
Aaron Mercer is a Contributing Writer with two decades of experience in Washington, D.C.'s public policy arena and Christian associations. A seasoned strategist, he aids organizations with research, analysis, and writing services, and he reflects on faith, technology, and the public square at FTPolicy.com.
Partner with Us
Intercessors for America is the trusted resource for millions of people across the United States committed to praying for our nation. If you have benefited from IFA's resources and community, please consider joining us as a monthly support partner. As a 501(c)3 organization, it's through your support that all this possible.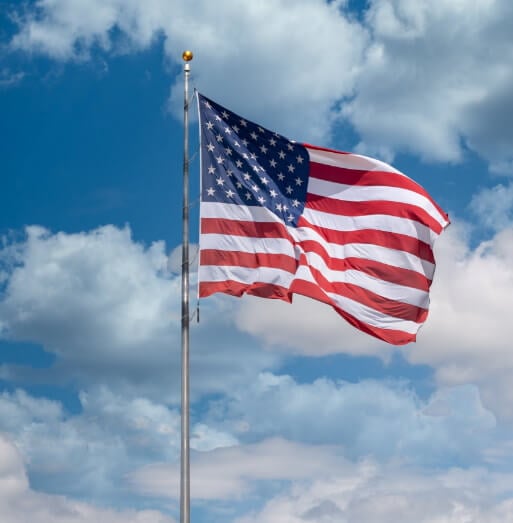 Become a Monthly Partner