PRAYER FOR SEXUAL PURITY IN THE CHURCH
Jamie Rohrbaugh, IFA Contributing Writer
|
March 20, 2021
PRAYER FOR SEXUAL PURITY IN THE CHURCH
Jamie Rohrbaugh, IFA Contributing Writer
|
March 20, 2021
I Prayed
have prayed
Dear Heavenly Father, sexual sin is rampant in America, but it ought not to be so in the Church. Please move among Your people and convict us, discipline us, and bring us into holiness. Let us walk in purity and revive us again.
"Don't judge; he's only human," the parishioners were told. The pastor had been caught in immorality, but the church members were being told to look the other way and keep their nose out of his business, so the pastor could live his best life.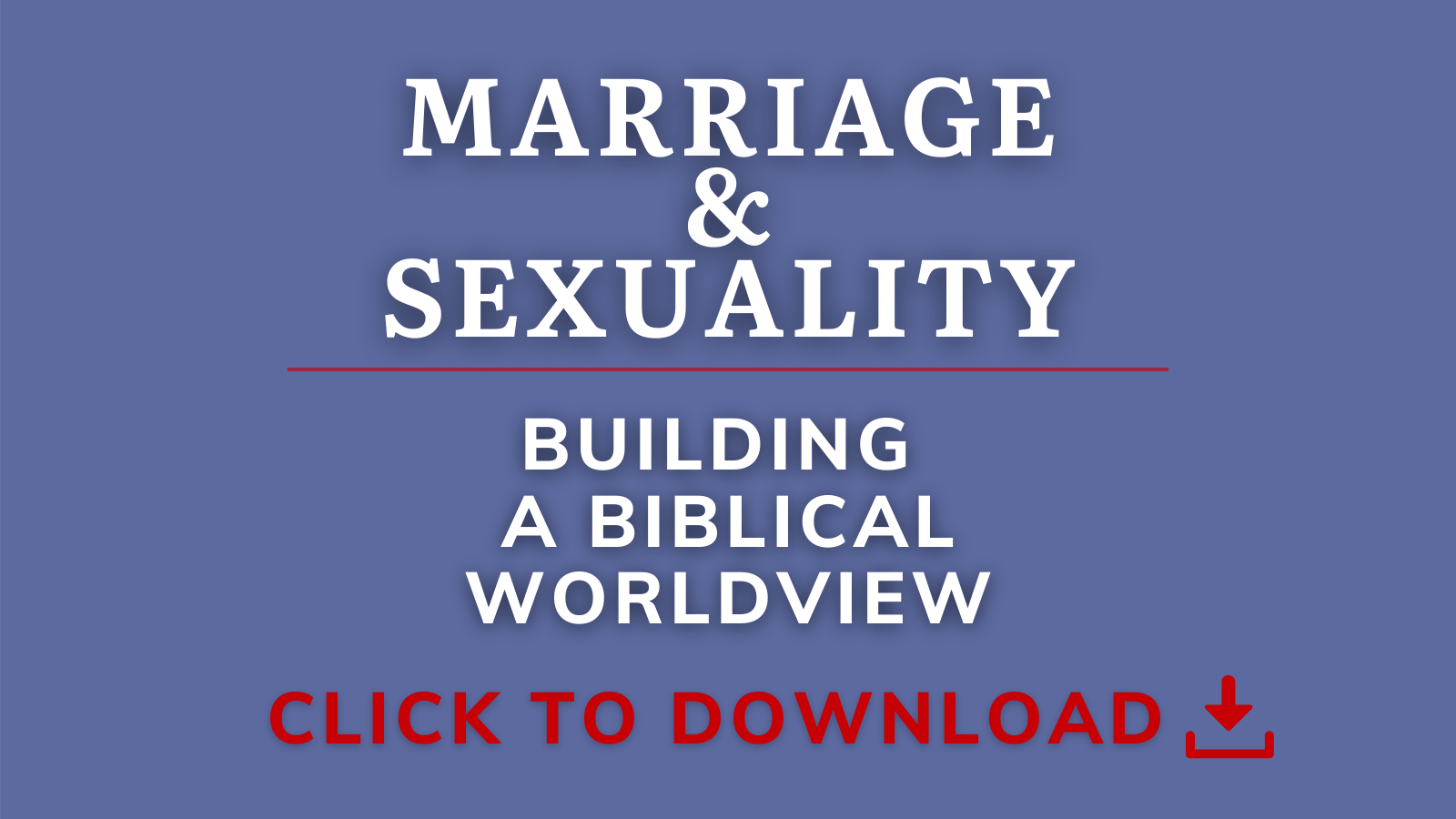 View Comments (37)
In another church, the pastors were committing sexual acts with the parishioners, then using those acts to blackmail and control the parishioners into doing what they wanted them to do.
Day after day, I receive emails, phone calls, and messages about situations like these—situations that are happening all over the world and even here in America, right inside the doors of holy-looking local churches. Are these situations right? No! They're wrong; they're evil; they're sinful; and they are an abomination to God. But why, oh why, are Christians putting up with these things?
Beloved, we have to return to both HOLINESS and DISCERNMENT in the Body of Christ.
Isaiah 8:20 says, "To the law and to the testimony! If they do not speak according to this word, it is because there is no light in them." And although sinful, complicit leaders are being constantly reminded to "Judge not," we also have to return to the full commands of Jesus, including His words in John 7:24: "Do not judge according to appearance, but judge with righteous judgment."
"Judge with righteous judgment." What does that mean?
Jesus told us in Matthew 7:1 to "judge not," but in John 7:24 He said that we SHOULD judge. Why the disparity between statements? I believe the difference is that we are NOT supposed to judge :
God's ability to turn someone around;
His ability to save and redeem; or
a person's worth in His sight.
However, the Scriptures are clear that we ARE to judge situations based on the fruit of people's lives. We ARE to judge spiritual fruit. We ARE to discern right from wrong, and we are to utterly separate ourselves from those who call themselves Christ-followers yet embrace sin.
As the apostle Paul exhorted the Corinthian church in 1 Corinthians 5:9-13:
"I wrote to you in my epistle not to keep company with sexually immoral people. Yet I certainly did not mean with the sexually immoral people of this world, or with the covetous, or extortioners, or idolaters, since then you would need to go out of the world. But now I have written to you not to keep company with anyone named a brother, who is sexually immoral, or covetous, or an idolater, or a reviler, or a drunkard, or an extortioner—not even to eat with such a person.

For what have I to do with judging those also who are outside? Do you not judge those who are inside? But those who are outside God judges. Therefore 'put away from yourselves the evil person.'"
Notice how Paul wrote "Do you not judge those who are inside?"—which appears to indicate that indeed the Corinthian church was tasked with judging those who are inside. In other words, they were to follow the instructions of Jesus to "know them by their fruit" (Matthew 7:15-20). Yet, in too many occasions, the Body of Christ has lost our fruit-sniffing abilities in today's church. We have become "Kool-Aid" drinkers instead.
Beloved, these things ought not to be so.
We need to return to holiness in the Body. We must return to purity.
"Purity culture" got a bad rap in recent years, but in my opinion it got a bad rap because it carried the Spirit of Christ, which is the antithesis of everything worldly and "progressive." The fact is that, without holiness, no man shall see the Lord (Hebrews 12:14). And sexual purity is a key part of living in holiness.
Friends, we need to pray. We need to pray for a return to holiness and righteousness again. We need to pray for a resurgence of discernment, so that God's people are no longer deceived. And we need to pray for a return to the inerrant, infallible Word of God in our churches—and that the Lord would purge us of sin of every kind.
Would you please pray with me today? Let's pray as follows:
"Dear Heavenly Father,
We come to You in Jesus' name. Father God, thank You for hearing us pray today. Thank You for telling us that, where two or more agree as touching any thing, it shall be done for us.
Father God, we lift Your church up to You. Abba Father, we love Your church and we know You love it more. Your heart is broken and grieved by the blatant sin inside the church. You love righteousness and hate lawlessness, and You sent Your Son Jesus to give His life so that we could be ransomed from sin.
Father, Your heart is broken over this and our hearts are too. Father, we need Your help to fix it. We need You to send revival. We need You to pour out Your Spirit upon us—Your precious Holy Spirit of Jesus, the Spirit of purity and righteousness, the Spirit of Christ. It's not by might, nor by power that these things can be overcome and removed from the church; it's by Your Spirit alone.
So Heavenly Father, we ask in Jesus' name today that You would convict us all.
Convict every person in Your church of any sin, inside or out. Wash us clean in the blood of Jesus. Expose and reveal anything that needs to be exposed and revealed in Your eyes. Cover anything that needs to be covered. But through it all, Father, we ask in the mighty and precious name of Jesus Christ that You would cleanse Your church, purge Your church, and bring us back to holiness again.
Father, we pray in Jesus' name for an outpouring of conviction. May Your Holy Spirit convict us of sin, righteousness, and judgment. Discipline us however You need to, Father. Wake Your people up so that each of us is aware of our own iniquity, and give us a new heart and a new spirit.
Father God, we ask that You would release huge revelation in the church again about sexual purity. Awaken each person with Your discernment. For all those who are serving in churches where the leadership is in sexual sin, we ask You to save those leaders. We also ask that You would either change the leaders' heart, bring repentance and reformation, or remove that leadership or person from the church—however You see fit.
Father, we do not know what to do, but our eyes are on You. We need revival. So Father, we ask that You would begin Your work of revival in each of our hearts individually. Let it begin in me, Father. Awaken my conscience. Bring me to my knees. Take me to the woodshed for discipline if You need to, Father—whatever it takes to conform me to Your image.
Let Your revival also begin in my church and community. Help us see Jesus, and fill us with Your Spirit of the fear of the Lord so that we will walk in holy fear of You.
Thank You, Heavenly Father. Thank You for hearing and answering our prayer. In Jesus' name we pray, amen."
Beloved, use your discernment. Remember the words of Isaiah 8:20 and test everything you see against the Word of God.
If what you see aligns with God's Word, then that's great. But if it doesn't, then please: I adjure you in the name of Jesus to flee from sin and iniquity and do whatever it takes to walk in holiness, and to be a part of a local church body that is pursuing holiness along with you.
Is your heart broken over the sexual sin that is rampant in the Body of Christ today? If so, add your prayer points in the comments, so we can all agree in prayer over them together!
Jamie Rohrbaugh is an author and speaker who equips people to walk in the manifest presence and power of God. Jamie blogs for a global readership at FromHisPresence.com, where she writes about radical prayer, the prophetic word, the supernatural lifestyle, inner healing, and Kingdom wealth. She is a frequent contributor to Charisma Magazine, The Elijah List, Spirit Fuel, and various other ministry outlets. Find her FREE blog series about healing from church wounds here and download her free ebook containing 555 names of God for prayer and worship here. (Photo Credit: Unsplash.)
Partner with Us
Intercessors for America is the trusted resource for millions of people across the United States committed to praying for our nation. If you have benefited from IFA's resources and community, please consider joining us as a monthly support partner. As a 501(c)3 organization, it's through your support that all this possible.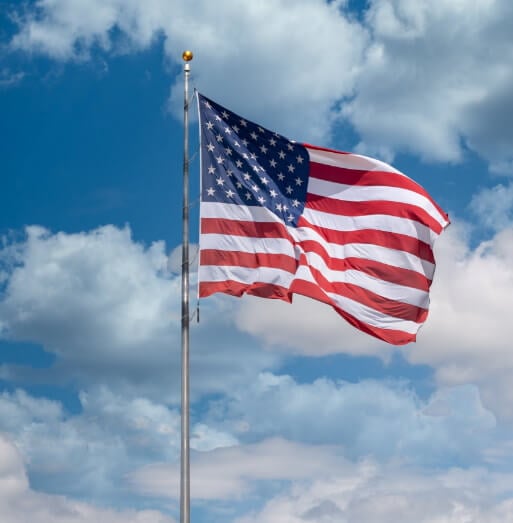 Become a Monthly Partner