December 3, 2020 | IFA Staff
Lord, we come to you with a plea for truth to be sought in our nation regarding the elections.
Sidney Powell has filed lawsuits in multiple states, Georgia being one of the states in focus. Now you can download the actual text of the lawsuit with added prayer points from IFA, and pray through it. It is enlightening to see the claims made, and the dates listed. Be informed and pray with authority over this suit and all those involved. This issue is critical to the future of our nation, and our prayer covering is needed!
A portion of the prayer guide is below. Click on the picture to download the entire prayer guide.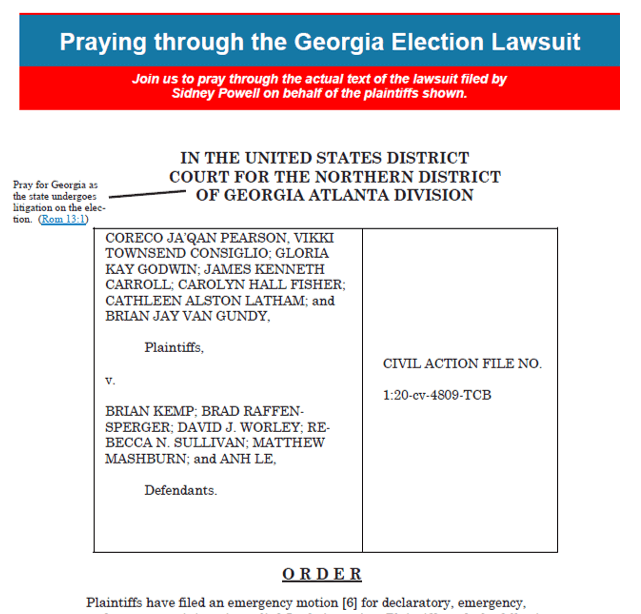 Have your downloaded the prayer guide? How are you praying?