FIRE HYDRANT OF FACTS ON THE CONTESTED ELECTION
Karen Hardin, IFA Contributing Writer
|
December 3, 2020
FIRE HYDRANT OF FACTS ON THE CONTESTED ELECTION
Karen Hardin, IFA Contributing Writer
|
December 3, 2020
I Prayed
have prayed
May our prayers penetrate heaven like an open fire hydrant on behalf of our nation for God's intervention in this great time of need. We pray for perseverance and faith. God, we look to You in all these things.
I know we are all tired of the constant flow of information, especially contradictory information, regarding the election. It's like a fire hydrant has been turned on and it feels overwhelming. As I was praying this morning, I thought if I feel this overwhelmed, I wonder how others feel as we all work to process fact from fiction. Most of what is below is referred to as "conspiracy theory" or erroneous by the mainstream media. But it is accurate.
View Comments (84)
This is to help give you an overview of what is currently taking place, much of which you will not hear from the media who are working very, very hard to convince us that Joe Biden has won and to treat him as if he is already president.
Here are some recent facts:
1. The federal judge overseeing Sidney Powell's election lawsuit in Georgia issued a temporary restraining order late Sunday night, declaring that election officials were barred from wiping or altering Dominion voting machines used in the November election. (Epoch Times) A lawsuit of similar proportions was simultaneously filed in Michigan. However, as Powell and her team wait for judges to act, access to Dominion servers in many counties is being blocked and some servers removed and hidden so they cannot be checked. Obviously, if there is nothing to hide, why do this? Their actions tell the true story.
How to pray? That evidence of this kind, not only in Georgia and Michigan but also every single state, will not disappear or be destroyed, but will be submitted and every illegality be brought to light and thrown out so that we, the American people, can be assured of a fair result to the election. Also pray for protection and strength for Sidney Powell and her team as she has received death threats against her and her family. Pray also for speed. The clock is ticking and those in charge of the voting machines are stalling to prevent access to all the needed information. This alone speaks volumes.
2. Sidney Powell's lawsuit in Georgia detailed that Iran and China appear to have tampered with U.S. elections in order to help Joe Biden. Attorney Abigail Frye, who works with Powell, said Iranian and Chinese operatives had access to Dominion Voting Systems in several key states. The suit asserts Iran and China were monitoring and manipulating U.S. elections to get their desired outcome this year. The attorney cited the data was provided by the 305th U.S. Military Intelligence Battalion. (One America News)
Note: You may have heard Sidney Powell's statement she was going to "release the Kraken." According to my sources, it refers to the 305th U.S. Military Intelligence Battalion nicknamed "the kraken" after a gigantic sea monster of tremendous strength and multiple arms. They are a highly skilled team in cyber intelligence among other things (many arms).
How to pray: For their strength and protection and no mole infiltration as they continue this fight. Pray that all foreign interference in our elections will be uncovered and stopped. In many cases these countries were given back door access by corrupt officials in our country. These individuals need to be exposed and brought to justice as well.
3. Although the companies deny it, there is legitimate evidence that Dominion Voting Machines and Smartmatic software ARE connected and working in tandem. Also connected in this scheme is Scytl and Edison Research, which by its own admission "conducts market research and exit polling, providing strategic information for businesses and media organizations worldwide." How do they connect? To the best of my knowledge, it appears that Dominion was the voting machine, Smartmatic is the software, Scytl was the "security" program within the software, and Edison Research released skewed data to the media, so they would all state the same thing, to deceive the American public.
We now know that these machines were originally created and used for Hugo Chavez in Venezuela specifically to steal elections. A national security guard for Chavez, who was involved in the original meetings regarding the Dominion machines and Smartmatic and their operation, has come forward to testify.
How to pray: For protection over every witness and for their courage. Also, in every county and state where these voting systems were used, that the fraudulent results would be thrown out not only in the presidential election, but every down ballot election as well.
4. Dominion voting machines were used in 28 states including each of the contested battleground states. In one county in Michigan, the Dominion Voting Machines turned 6,000 Trump votes into Biden votes. The machines were used in 47 counties in Michigan, 40 counties in California, and all of the counties in Georgia. The company also provides machines and software to counties in Florida, Iowa and Ohio, Alaska, Kansas, Louisiana, Missouri, Tennessee and Utah. The number of counties that use Dominion machines varies by state.
How to pray? That any and all illegalities in these counties will be revealed and exposed and that the true vote will be brought to light. Pray also for exposing of the states and officials who scrambled to install Dominion voting machines just prior to the election.
5. A contractor for Dominion Voting Systems who performed IT work at the TCF Center in Michigan along with a former state senator who was a poll challenger both say that the voting machines used in the Nov. 3 election were connected to the internet. (Epoch Times)
6. The raid in Frankfurt, Germany which seized Dominion/Scytl voting machine servers, which the media vehemently claims didn't happen, did, but at a great cost. We have learned this weekend that the raid was conducted by military intelligence against corrupt U.S. CIA operatives who were working at/guarding the facility. According to retired Air Force Lt. General Thomas McInerney, who served an illustrious career in top military positions and is a friend of Lt. General Mike Flynn, U.S. Special Forces were involved in an operation to secure the servers that contain crucial information to prove the reality of voter fraud in the 2020 election. This securing of evidence came at a great price as U.S. soldiers were killed in this raid, as well as one of the CIA operatives. Not surprisingly, the mainstream media is trying to discredit and disparage General McInerney and dispute his assertions.
How to pray? For the families of those who lost their lives to secure the truth and keep America free. This battle which we wage on our knees is being waged in combat behind the scenes. Pray regarding the ongoing battle for truth regarding these voting machines and software and protection for those fighting on the front lines. Pray also for those who are speaking out, risking their reputation and standing.
7. Arizona Secretary of State Katie Hobbs, a Democrat, pressed for certification of Arizona's election results on Monday despite the fact that additional lawsuits of irregularities were being filed that day regarding the results. Like other swing states, there is evidence of illegalities during the voting process. For example, one woman, who said she worked as a volunteer poll observer in Arizona's Pima County, claimed she was told by election officials to allow people to vote who may not have been properly registered to vote in Arizona on Election Day.
"I was having to allow people to vote who literally had just moved here. A large percentage had addresses from two apartment complexes," Anna Orth told GOP Arizona State legislators.
Orth remarked that "many" of these individuals were "residents for not more than a month." (Epoch Times) Similarly, there is a huge push right now to get people to move to Georgia before the December 7 deadline for voter registration.
How to pray? The states that are pressing in to certify contested voting counts reveal the corruption within these states. Pray that erroneous or illegal certifications will be stopped or undone. Also, pray that certification will not be permitted in places with ongoing lawsuits. Pray also for exposure of all state officials who are pushing for certification without addressing eyewitness accounts of fraud.
7. A lawyer on the Trump legal team in Pennsylvania has shared that a joint resolution was introduced on Saturday to the Pennsylvania legislature for new state electors to be chosen. Unfortunately, since the legislators had all returned home it would require they return to discuss and pass any new legislation. Here's what's weird, Speaker of the House Bryan Cutler, R-Lancaster County, and Majority Leader Kerry Benninghoff, R-Centre County, refused to bring the issue to a vote because they said there was no time to take legislative action on this year's results and refused to call the House back into session.
This is the most important election in America's history and these Republican legislators can't be bothered to call the House back into session? Does something smell to you in that decision? If there is even a possibility of fraud, or in this case faithless electors, wouldn't you want to do everything in your power to ensure the integrity of the vote? And yet these Republican leaders say they can't be bothered this year.
A similar proposition for a joint resolution is being introduced in Arizona and other swing states.
Pennsylvania is key to this election. The PA Supreme Court ensured a corrupt vote when they determined that signatures on the ballots did not need to match as well as extending the date after the election to accept ballots.
How to pray: That the vast corruption in Pennsylvania leadership, now exposed, will be brought to justice. That government leaders not only in Pennsylvania, but across America, will work FOR the American people and not against us to achieve their own goals and control. That corrupt officials will be removed from their positions and replaced with those who will work for the good of the American people.
This is by no means a comprehensive list of all that has taken place. That would take more pages than you have time to read or I have time to research. But it is a list of some of the most current and ongoing issues to help us to pray.
As Americans and intercessors what should we do with this information?
First, we must continue to fast and pray. A national fast has been called for this weekend: December 4, 9:00 a.m. to December 6, 9:00 p.m. This is just before the important dates of December 8 (certification of votes) and the December 14 vote by the electors.
Second, we need to walk in discernment. Wisdom should tell us that any "news" source that states there is "no credible evidence of election fraud" or that it is "debunked" should be an immediate red flag. Evidence continues to pour in steadily. So, a truthful news agency would at the least state that the election is contested as lawsuits continue. Anyone who says otherwise should not be trusted.
Last, the patriot lawyers and legal teams/clerks who have worked tirelessly since the election to investigate, uncover fraud, write briefs, and present evidence have given up their personal lives, not to mention Thanksgiving with family, to push this through as we approach the vote certification and electoral vote deadlines. They haven't given up and so we cannot either. They continue to press into this in the natural and we must come alongside through prayer and speaking out.
President Trump and his family have been fighting this battle nonstop since he took office. Can you imagine? Not to mention the constant threat of assassination that has been against him since the results of the 2016 election. No one can withstand such an onslaught without God's help.
We need to continue to lift all of them up in prayer, along with his administration who have faithfully served America and the American people.
We have prayed for America to unite. It is happening as we unite to fight an enemy that has been hidden in the shadows and far worse and evil than we ever imagined. We have prayed for revival. It is beginning as hundreds of thousands of believers have fallen on their knees to repent and pray for our nation.
Just as the information has come at us like an open fire hydrant, so may our prayers penetrate heaven like an open fire hydrant on behalf of our nation for God's intervention in this great time of need. Don't give up. God is going to show up.
Karen Hardin is a literary agent, author, and intercessor. Her work has appeared in USA Today, World Net Daily, Intercessors For America, Charisma, CBN.com, The Elijah List, etc.
To order her new book: "INFECTED: How to Stop the Global Spread of Rage, Deception and Insanity" click here. To join the city-by-city prayer movement to save our nation go to: www.city-by-city.org.
For additional information on her ministry, business or to sign up for her prophetic blog go to: www.karenhardin.com or you can contact her at www.prioritypr.org.
Picture credit: Canva.
Partner with Us
Intercessors for America is the trusted resource for millions of people across the United States committed to praying for our nation. If you have benefited from IFA's resources and community, please consider joining us as a monthly support partner. As a 501(c)3 organization, it's through your support that all this possible.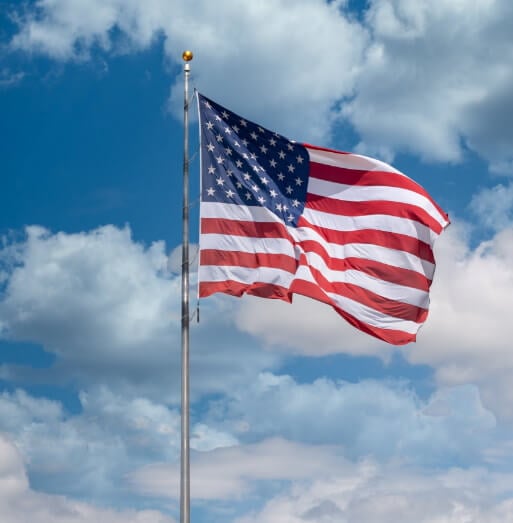 Become a Monthly Partner