Pray for America's Muslims During Ramadan
Remco Brommet, IFA Contributing Writer
|
April 1, 2023
Pray for America's Muslims During Ramadan
Remco Brommet, IFA Contributing Writer
|
April 1, 2023
I Prayed
have prayed
Father in heaven, direct the hearts of Muslims in America and around the world toward the gospel of Jesus Christ.
Islam is the fastest-growing religion in the world, but large numbers of Muslims are coming to Christ. Missionaries in the Islamic world believe that a revival is occurring, with millions coming to faith in Jesus! In confirmation, social media contain numerous interviews with Islamic clergy members expressing their concern that large numbers of people are leaving Islam daily and becoming Christians, especially in Africa. Many converts have stated that disenchantment with militant and oppressive forms of Islam has attracted them to the freedom and love of the Christian gospel.
March 22 marked the beginning of Ramadan for the nearly 2 billion Muslims around the globe. According to the Encyclopedia Brittanica, Ramadan is the ninth month of the Muslim calendar and begins with the crescent moon. According to Muslim tradition, God revealed the Qur'an to the prophet Muhammad on the Night of Power, usually commemorated on the 27th night of the month. Ramadan is a period of introspection, communal prayer, and reading of the Qur'an. Muslims believe that God forgives the past sins of those who observe the holy month with fasting, prayer, and faithful intention.
View Comments (5)
As divided as Muslims are in ideology, they do stand united in the observance of Ramadan as one of the pillars of the Islamic faith. Interestingly, Ramadan also makes them most open to the gospel of Jesus Christ, because they become introspective and contemplate the forgiveness of their sins. In response, many international missionary organizations intensify their outreach as opportunities for the gospel abound.
Evangelistic outreach is not the only thing that abounds during Ramadan. Many Muslims have contacted groups like Trans World Radio during that time, saying that they have received dreams of Jesus, appearing to them in a white robe and calling them to follow Him.
Understanding the nature of Islam in the U.S. helps us pray effectively.
According to the Public Religion Research Institute 2020 Census of Religion, approximately 1% of the American population is Muslim. That translates to about 3.3 million people. Most of those live in urban areas, with the largest concentration in Queens County, New York. According to an article in Wikipedia, most Muslims in the U.S. are immigrants. Since the 1920s, however, a growing number of African Americans have converted to Islam. In recent years, a large portion of the prison population — about 80% of those who confess having found faith — have converted to Islam. The majority of those are black, with a small but growing number of Hispanic inmates also converting to Islam.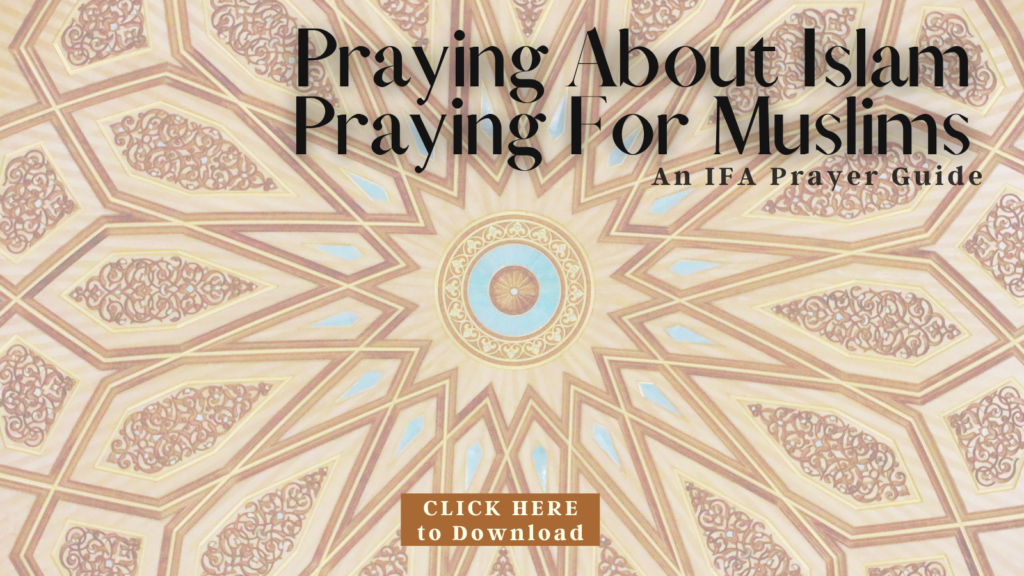 The numbers tell only part of the story. Intelligence officials have for years been concerned about growing radicalization and an Islamist agenda promoted by, among others, the Muslim Brotherhood. The group aggressively promotes Islam both as a religion and a theocratic political system based on Islamic law. If the group had its way, every nation in the world would be governed under oppressive Islamic Sharia religious law. In broad strokes, the strategy is to populate countries with Muslims — through births, immigration, and conversions — and increase pressure on the governments to adopt Sharia law.
In the U.S., it is worth noting that a record number of Muslims won midterm elections in local, state, and national elections. Even the U.S. House of Representatives now counts three Muslims among its members since 2020. They have openly criticized America's support for Israel and spoken in support of the Palestinian cause. Minnesota representative Ilhan Omar has gone so far as to openly express antisemitic and anti-Christian sentiments.
How, then, should we pray for Muslims in the U.S. in light of what we know about their growth in numbers and influence?
We pray with encouragement from Jesus revealing Himself to Muslims directly through dreams and visions in places where missionary activity is illegal or absent. What can happen elsewhere can happen here, too!
We pray with a compassionate heart for the lost. No matter how hardened or militant, every soul is precious to the Lord and worthy of salvation (see John 3:16, 1 Timothy 2:4).
We pray for a holy disenchantment with the growth of radical and militant forms of Islam around the world to drive people toward the love and compassion found in the gospel of Jesus Christ.
We pray for God's strong arm to come against every effort by Muslim lawmakers to promote agendas, resolutions, and laws that are antisemitic and anti-Christian.
We pray that every terrorist seeking to harm our nation in the name of Islam would be exposed and brought to justice before striking.
We pray for laborers to be sent forth into the harvest field of Islam in the United States, and for new, love-driven missionary initiatives to come into being.
We pray that the revival among Muslims worldwide will flash over to the United States.
We pray that many former Muslims who now serve Christ will be effective witnesses to their former brothers and sisters in the Islamic faith.
We believe that God is stronger than any religion set up against Him, no matter how militant, violent, or aggressive!
Father, we pray that You would ignite a revival among Muslims in the United States during this month of Ramadan, as many contemplate their sin and reflect on the well-being of their souls. May they receive dreams and visions of Jesus. May they feel attraction to the love and compassion in the gospel that is stronger than their loyalty to Islam. May many hear the gospel while they fast, through television, radio, and the internet, and come to believe in the Lord Jesus. Direct their hearts to Yourself, and set them free to pursue a relationship with You rather than any empty forms of godliness. We also pray for laborers to be raised up and sent out among them. In Jesus' name. Amen.

Share your own prayer for Muslims below.
Remco Brommet is a pastor, spiritual-growth teacher, and prayer leader with over 40 years of experience in Europe, Southeast Asia, Africa, and the U.S. He was born and raised in the Netherlands and pastored his first church in Amsterdam. He moved to the U.S. in 1986. He and his wife, Jennifer, live north of Atlanta. When not writing books, he blogs at www.deeperlifeblog.com and assists his wife as a content developer and prayer coordinator for True Identity Ministries. Jennifer and Remco are passionate about bringing people into a deeper relationship with Christ. Photo Credit: Canva.
Partner with Us
Intercessors for America is the trusted resource for millions of people across the United States committed to praying for our nation. If you have benefited from IFA's resources and community, please consider joining us as a monthly support partner. As a 501(c)3 organization, it's through your support that all this possible.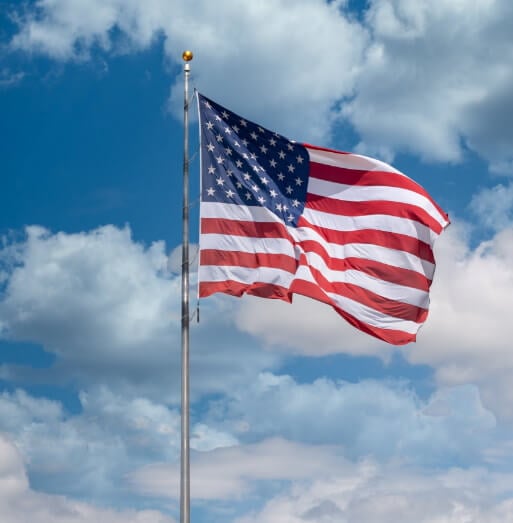 Become a Monthly Partner
You can post a prayer to share with others.
Christine S
April 1, 2023, 6:14 am
Father in heaven, direct the hearts of Muslims in America and around the world toward the gospel of Jesus Christ.