POWERFUL MESSAGE TO INTERCESSORS: 'WE STAND AS A FIREWALL'
Joyce Swingle, IFA Contributing Writer
|
October 16, 2021
POWERFUL MESSAGE TO INTERCESSORS: 'WE STAND AS A FIREWALL'
Joyce Swingle, IFA Contributing Writer
|
October 16, 2021
I Prayed
have prayed
Lord, we ask for Your fresh anointing! We ask You to remind of us who we are in You. We ask You to manifest Your power over America.
Influential pastor and evangelist Mario Murillo, who joined IFA's First Friday call in October, rallied intercessors with his vision of the Lord's restorative work in America.
"Even in our fallen, backslidden, immoral state, we still stand as a firewall," he said. This role stems from the nation's beginnings. According to Murillo, the Lord has blessed America because of three specific actions: Preaching the gospel, as the pilgrims' covenanted with God; standing with Israel; and providing charity to impoverished nations and peoples.
View Comments (21)
As a firewall, the United States stands against demonic plans. Murillo said, "…Satan looks at America and says, 'I can't do what I want in bringing the antichrist, the beast, and world domination as long as American freedom exists.' And when we pray, that is the essential knowledge that must be in our mind."
Murillo called pastors and intercessors to recognize the current war. In discussing Psalm 11:3-4, Murillo pointed out that David's plea to the Lord assumes the righteous act, with focus on the Lord. Lord, what can the righteous do when the foundations are removed? God is in His temple on His throne. "How would David know that unless that's where he was staring," he said.
If Israel's beleaguered warrior king kept his eyes on the Lord, America's embattled believers must too. According to Murillo, this war must end in victory. He said, "… the Christian righteous have dug in their heels. They're not going to compromise.…So our thoughts are freedom is coming because the sheep and the goats are being separated and the power of God will be manifested over America."
We are all called into this battle. "The Power of the Christian faith is that anyone at any moment that says to the Lord, 'Use me' has access to promotion, to equipping and power," Murillo exhorted. "So, the fresh anointing is going to be this: People that no one has ever heard of, coming from places no one expected, will do things that people have never imagined."
Murillo shared a vivid image of the spiritual reality, "[Jesus] said I send you forth as sheep before wolves. What more predicable outcome is there than what is supposed to happen to a group of sheep who wander into a pack of wolves. Well, here's what Jesus is saying, 'That's how you look: to the world, helpless. To the world, defenseless. To the world, ineffectual. But you have no understanding of the lion that is standing behind those sheep staring at those wolves.'"
Murillo prayed an impartation of fresh anointing over IFA intercessors, saying "…In Isaiah, it says no weapon formed against you shall prosper, and every condemning tongue you shall rebuke. This is the heritage of the people of God. We gotta shake up our thinking, we gotta look in the mirror and realize we come from a legacy of supernatural power. Impossible things. That's who we are and that's needed in this moment more than anything else. And that is the fresh anointing."
To hear the entire prayer call, click here.
Does this encourage you to stand, believing for God to do great things in America? Share in the comments below!
Author Joyce Swingle is an intercessor and contributing writer for Intercessors for America. With her husband Drama Evangelist Rich, Joyce shares the Gospel of Jesus Christ around the world through theatre and speaking. Joyce also has performed on screen. Prior to going into full-time ministry, Joyce worked for about 20 major magazines and now works in pastoral ministry and Christian counseling. She and Rich live in New York City.
(Photo Credit: Facebook).
Partner with Us
Intercessors for America is the trusted resource for millions of people across the United States committed to praying for our nation. If you have benefited from IFA's resources and community, please consider joining us as a monthly support partner. As a 501(c)3 organization, it's through your support that all this possible.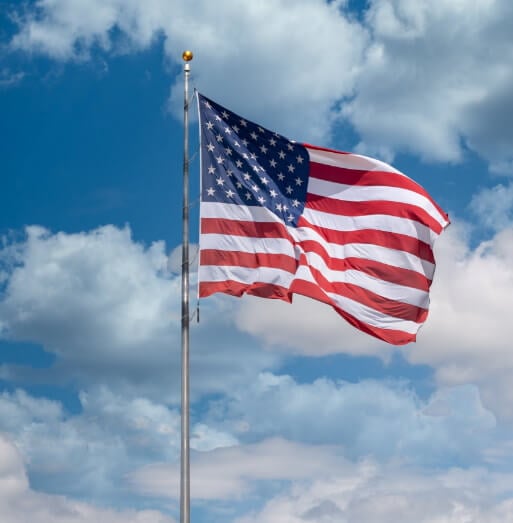 Become a Monthly Partner