UNBELIEVABLY CORRUPT CARVEOUTS IN INFRASTRUCTURE BILL REVEALED
From Breitbart
|
October 16, 2021
I Prayed
have prayed
Father, we implore You to move in this situation to protect Americans from profligate spending and from destruction of our culture. We ask for more leaders to take a stand against this bill.
Rep. Jim Banks (R-SC), the chairman of the Republican Study Committee (RSC), detailed many of the most radical aspects of the $3.5 trillion infrastructure bill…
View Comments (16)
Rep. Jim Banks (R-IN), the chairman of the Republican Study Committee (RSC), released an exhaustive list of some of the most radical aspects of the Democrats' "socialist takeover bill."…
House Democrats proposed an infrastructure bill Tuesday night that would likely cost more than the suggested $3.5 trillion price tag. https://t.co/ikFTWXHZTW

— Breitbart News (@BreitbartNews) September 9, 2021
The RSC contended…that Democrats plans to hide the bill text to prevent Americans from knowing how radical the bill is.
"They've played 'hide the ball' with the bill text so as not to tip off the public as to what they're putting in their bills…" the RSC wrote.
The RSC noted the bill would:
Perpetuates labor shortage: Continues welfare benefits without work requirements for able-bodied adults without dependents at a time where there are…more openings than there are people looking for work.
Commissions a climate police: Democrats stuffed $8 billion into the bill to commission a cabal of federally funded climate police…
Pushes Green New Deal in our public schools:…
Pushes Green New Deal in our universities:…
Forces faith-based child care providers out: The bill blocks the ability of many faith-based providers from participating in the childcare system and will lead to many of their closures…
Hurts small and in-home daycares:…
Includes new incentives for illegal immigration: Illegal immigrants will be eligible to take advantage of Democrats' new 'free' college entitlement…as well be eligible for additional student aid…and the enhanced child tax credit…
Includes legislative hull for Biden's vaccine mandate:…
Gives unions near-total control:…
Makes unions bigger and more powerful: The bill would subsidize union dues…
Pushes Democrats' wasteful and confusing school lunch agenda: $643 million for…culturally appropriate foods"…
Furthers radical abortion agenda:…
Drives up costs on Americans' utility bills: Issues a punitive methane tax…and includes a tax on natural gas up to $1,500 per ton that could…cost 90,000 Americans their jobs…
Includes dangerous & deadly green energy mandate: Effectively forces Americans to get 40% of their energy from wind, solar and other unreliable forms of energy within 8 years…Reliance on these energy sources has proven deadly.
Includes kickbacks for the Left's green energy special interest network:…
Gives wealthy Americans tax credits:…
Furthers Democrats' social justice agenda: Includes "equity" initiatives throughout the bill and, in one instance, Democrats inserted "equity" language into a title which should have been focusing on the maintenance of the United States' cyber security efforts…
Grants amnesty for millions of illegal immigrants:…
Opens border even wider: The bill would waive many grounds for immigration inadmissibility…DHS may also waive  previous convictions for human trafficking, narcotics violations, and illegal voting…
Increases visa limit:…
Grants fast-tracked green cards for those seeking middle-class careers in America:…a  "hidden pipeline for U.S. employers to flood more cheap foreign graduates into millions of middle-class careers needed by American graduates" …
Includes pork for Nancy Pelosi:…
Increases energy dependence on OPEC, Russia and China:…
Exacerbates the chip shortage: The bill would mandate the conversion of the entire federal vehicle fleet from internal combustion engines to electric engines at a time when there is a global microchip shortage and crippled supply chains…
Democrats' feckless China bill is included: Concepts from the insanely weak Endless Frontier Act included, including $11 billion in research funding that will likely result in American intellectual property going to China…
Chases green energy pipe dreams: $264 million to the EPA to conduct research with left-wing environmental justice groups…
Fixes "racist" roads and bridges: Adds a nearly $4 billion slush fund that would help left-wing grassroots organizations that…want to tear down and rebuild or otherwise alter infrastructure deemed "racist"…
Punishes red states for failing to adopt Green New Deal provisions:…
Includes new massive, bankrupting entitlement: The new paid leave entitlement would mandate workers get 12 weeks of paid leave and would cost $500 billion over ten years according to the CBO (page 1245)…
Advances a totalitarian and paternalistic view of the federal government: Includes grants for organizations to treat individuals suffering from "loneliness" and "social isolation."
Further detaches individuals from employment and more reliant on government handouts: The bill spends $835 billion on welfare through manipulating the tax code [not including the expansions of Obamacare subsidies]…
Tax benefits for the top 1%:…
Tax credit for wealthy donors who give to woke universities:…
Expands worst parts of Obamacare:…
Increases taxes on Americans at every income level: $2 trillion in tax hikes will fall on those making under $400,000 per year, contrary to what the White House says…
Lowers wages for working families: The corporate tax rate will increase by 5.5%…two-thirds of this tax hike will fall on lower- and middle-income taxpayers…
Penalizes marriage: The bill would permanently double the EITC's marriage penalty on childless worker benefits…
Imposes crushing taxes on small business: Guts the Tax Cuts and Jobs Act small business deductions…as well as hammer small businesses that file as individual tax earners with the 39.6% rate…and Obamacare's 3.8% tax on net investment income.
Crushes family businesses and farms: The bill would impose a 25% capital gains rate…and makes alterations to the Death Tax including cutting the Death Tax exemption in half…
Violates Americans' financial privacy: $80 billion slush fund to hire an 87,000-IRS-agent army to carry out the Biden administration's plan to review every account above a $600 balance or with more than $600 of transactions in a year…
Increases out of pocket costs for those who rely on prescription drugs:…
Imports policies from countries with socialized medicine: The bill includes healthcare policies imported from systems in Australia, Canada, France…
$5 million per year for…an entrepreneurial program for formerly incarcerated individuals.
$2.5 billion for the Department of Justice (DOJ) to award competitive grants or contracts to…groups to support "intervention strategies" to reduce community violence…
Does this seem like a catastrophe in the making to you? Share a prayer for God to turn this situation around!
(Excerpt from Breitbart News. Article by Sean Moran. Photo Credit: Chip Somodevilla/Getty Images).
Partner with Us
Intercessors for America is the trusted resource for millions of people across the United States committed to praying for our nation. If you have benefited from IFA's resources and community, please consider joining us as a monthly support partner. As a 501(c)3 organization, it's through your support that all this possible.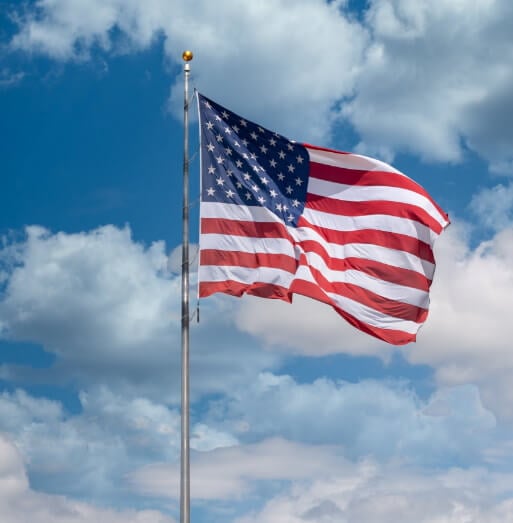 Become a Monthly Partner