PROOF THAT BIG TECH HAS TAKEN OVER OUR ELECTIONS
From The Federalist
|
October 16, 2021
PROOF THAT BIG TECH HAS TAKEN OVER OUR ELECTIONS
From The Federalist
|
October 16, 2021
I Prayed
have prayed
Father, we ask that truth, and free and fair elections will prevail in this country despite efforts and money spent to do otherwise. Intervene in this nation to preserve our freedoms, we pray. Amen.
Florida Gov. Ron DeSantis reaffirmed his state's commitment to election integrity on Tuesday, especially keeping tech giants and their partisan CEOs from corrupting local elections. Given what we know now about how Mark Zuckerberg and other left-wing actors commandeered election operations in blue hubs of swing states in 2020, other states would do well to follow DeSantis's lead — and Wisconsin is a good case study in why.
View Comments (11)
No conversation about 2020 election integrity…is complete without understanding the full picture of how Facebook CEO Zuckerberg…bankrolled and staffed local government election offices…He did this through two primary front groups…
Here's how it worked. Zuckerberg gifted nearly half a billion dollars to two left-wing groups that then gave the money to government election offices…
There were strings attached, which amounted to Democrat get-out-the-vote efforts, mass mail-in voting, and ballot "curing,"…
These dollars also didn't flow indiscriminately to needy areas of the country but largely to government election offices in the biggest cities of swing states, where the majority of Democrat voters are concentrated…
Make no mistake, CTCL is no apolitical actor. All three of its founders previously worked for the New Organizing Institute, a now-defunct organization…heavily by left-wing behemoths…to train leftist activists in digital campaign strategy…
This trend of the majority of Zuckerbucks funding blue areas was consistent across the swing states…
One investigation by Wisconsin Spotlight exposed how Zuckerberg's grant conditions corrupted local elections. Emails revealed that CTCL connected city election administrators to Michael Spitzer-Rubenstein, a former Democrat operative and the head of the National Vote at Home Institute's efforts in the Dairy State. Spitzer-Rubenstein became the "de facto elections chief,"…
Emails show Spitzer-Rubenstein asking city clerk Kris Teske if he could help "cure" ballots…Teske brought these concerns to her superiors…
"I don't understand how people who don't have knowledge of the process can tell us how to manage the election," Teske wrote to the Green Bay finance director…Frustrated, Teske took a leave of absence in October and by the end of the year had resigned.
With Teske out, however, that meant Spitzer-Rubenstein got outsized control. Emails revealed how the former Democratic operative helped make decisions about how to handle and transport ballots…Also days before the election, Spitzer-Rubenstein received four of the five keys to the room where ballots were being kept…
Sandy Juno, the former clerk of Brown County where Green Bay is the county seat, said that…the counting process at the convention center "was tainted by the influence of a person working for an outside organization affecting the election."…
As Hemingway outlines in the book, "The state kept 234,000 invalid voter registrations on its voter rolls, even when ordered to remove them by a court…But one of the most important things Wisconsin Democrats did was…work to keep third-party candidates off the ballot."…
And let's not forget about how Democrats had already exercised voter suppression in Wisconsin in 2020 — during the spring election to fill a Supreme Court vacancy.
This is all just the goings-on of one Midwest state. Multiply that by all the key swing states, and you can begin to see how large-scale the Big Tech takeover of the 2020 election actually was altogether.
"Elections should be administered by these offices, not by private tech moguls coming in and basically commandeering the machinery of the elections," DeSantis said on Tuesday…
It is unacceptable. And before the next election, more governors and Republican leaders must wake up to the mess that was created in 2020…
Does this inflame your sense of justice? Share a prayer in the comments below!
(Excerpt from The Federalist. Article by Kylee Zempel. Photo Credit: Justin Sullivan/Getty Images).
Partner with Us
Intercessors for America is the trusted resource for millions of people across the United States committed to praying for our nation. If you have benefited from IFA's resources and community, please consider joining us as a monthly support partner. As a 501(c)3 organization, it's through your support that all this possible.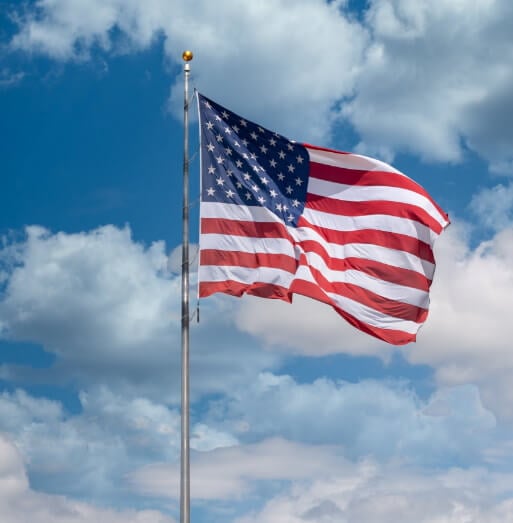 Become a Monthly Partner