Pick Up Your Sword!
Gloria Robles, IFA Contributing Writer
|
March 5, 2022
I Prayed
have prayed
Lord Jesus Christ, we pray that you would release your peace over the frustrated, the heavy hearted, and hopeless. You are not a God of confusion, but peace (1 Cor 14:33).
Recently as I intercede, my mind has felt crowded, as if it is difficult to press through. It feels like brain fog. It's almost as if I sense what is in the atmosphere. Maybe you have felt this way in prayer too. As I ponder what I am sensing, my mind keeps bringing me back to one thing… deception. It reminded me of a dream I had two years ago in March 2020.
In my dream, I was walking up my street with my son and daughter. As we walked, I noticed dead snakes scattered everywhere. Some snakes were also alive and would slither away quickly when we crossed paths. One thing caught my eyes. I noticed there were also many swords of all sizes laid on the sides of the road. I don't know whose swords they were, or why they had been left there. So I picked up swords along the way and placed them in a bag I carried over my shoulder. When we made it up the street, I heard rustling in a large tree. When I looked up, there was a large black venomous snake with red eyes coming down slowly. This snake didn't hiss or threaten me, instead made deep eye contact with me. I felt as if it was trying to hypnotize me. When I broke the gaze I reached into my bag for the largest sword I could find before I woke up. 
View Comments (33)
The Oldest Spiritual Tactic in the World
I prayed about that dream for some time. I wondered why the swords were laid on the ground. Who would leave a good weapon behind when it was needed? The one thing I was certain of, was the large black snake at the end represented Satan. His approach was not violent or threatening; it was subtle. This is Satan's oldest tactic – deception. It's how he was able to get close enough to Eve to tempt her with, "Did God really say?"  It's why Jesus called him the father of lies (Jn 8:44).
I believe right now is a time when we must be careful about relying too heavily on many sources of information. Deception is everywhere. Because the media does not report the whole truth, conspiracy theories, and bad doctrine exist. If we are not careful we can be swept up in things that do not align with God's word. We can end up detouring from the call of God in our lives.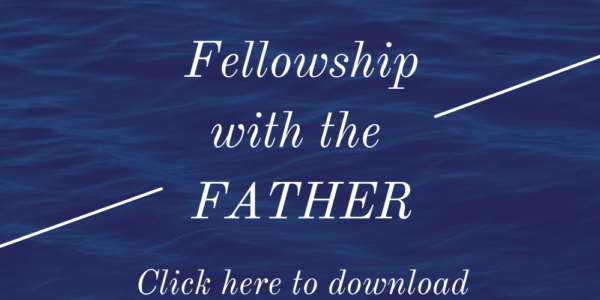 Scattered Swords
In my dream, the swords were scattered. Where the owners were, I do not know. In Ephesians 6:17, we are told the sword represents the Word of God. This is a time when we must be armed with His Word. The sword is an essential piece of the armor of God, without it the armor is incomplete.
Have you been battle weary? Have you felt like giving up? Have you prayed long and seen little results? Have you have laid down your sword in sorrow, frustration, or fear? It's time to pick up your sword again. The Word of God is a tried and true weapon every believer needs in their arsenal. Psalm 119 is the longest chapter in the Bible and I like to call it the love letter about the Word of God. Here are just a few benefits listed. (All taken from NLT version) 
If you want to live a pure life, obey his word. (Ps 119:9)
If you don't want to sin against God, store his word on your heart. (Ps 119:11)
If you want to be revived, it's through his words (Ps 119:25)
If you need encouragement, it's found in his word (Ps 119:28)
If you want to walk in freedom, it comes from obeying his instructions. (Ps 119:44,45)
Do you need hope? It's found in his word. (Ps 119:49,50)
Do you need understanding? It's in his word (Ps 119:103,104)
Do you want him to light your darkest hours? (Ps 119:105)
Do you need a place of refuge and shield of protection? (Ps 119:114)
Aren't we blessed to have access to the word of God whenever we need it? 
Indispensable Discernment 
For the word of God is living and active, sharper than any two-edged sword, piercing to the division of soul and of spirit, of joints and of marrow, and discerning the thoughts and intentions of the heart. (Heb 4:13)
Satan's tactic is deception, but God has equipped us with his Word and a spiritual gift called discerning of spirits. As believers we are called to gain an understanding about what is of God and what isn't. It is so essential that it is listed as one of the gifts given to the church. (See 1 Cor. 12:10). 
Discernment is deciding between what is truth and what is error, or good and evil. The decision does not come from our human emotion or earthly reasoning; it is supernatural, meaning it comes from God. Without it, the Bible warns that we may fall victim to false doctrine, false teachers, or the deceptive tactics of Satan that entangle us and lead us astray from God's plans for our lives.
The Bible talks about mature believers having their senses exercised to discern good and evil in Hebrews 5:14, "But solid food is for the mature, who by constant use have trained themselves to distinguish good from evil."
How do we become mature and develop discernment? Through the Word of God and prayer.
Listed as the sword in Ephesians 6 and a double-edged sword in Hebrews 4:13, the Word of God separates soul and spirit. It is a "discerner" of our thoughts and hearts. It's a great thing to read the Bible, but it's an even greater thing when the Bible reads you. There is danger in people only looking for signs, and depending too much on men and women of God concerning our lives, when God has given us His Word. As we become students and lovers of the Word, we develop discernment. If we want to know God's will for our lives, or what is to come, we must know His Word. It's a surefire way to keep us from deception. If we want to hear God's voice more clearly, it's necessary to know what the Word of God says, because He speaks from His word and confirms His words.
But the Advocate, the Holy Spirit, whom the Father will send in my name, will teach you all things and will remind you of everything I have said to you (Jn 14:26).
But when he, the Spirit of truth, comes, he will guide you into all the truth. He will not speak on his own; he will speak only what he hears, and he will tell you what is yet to come (Jn 16:13).
Prayer is your first line of defense or your lifeline to God. It should always be our first response, not our last. This verse is well known to every person of prayer.
Ask and it will be given to you; seek and you will find; knock and the door will be opened to you. For everyone who asks receives; the one who seeks finds; and to the one who knocks, the door will be opened (Mt 7:7,8).
Ask
Prayer is a two way communication with God. It involves both speaking and listening. When you need an answer from God, you can ask Him about it. King David was always inquiring of the Lord before he went into battle and before he made many important decisions. I think we would have a lot less trouble if we asked God about things first before proceeding. If you want discernment, all you have to do is ask for it.
Seek
This is so important. Seeking God is all about your intimate relationship with the Lord. Daily seek and attempt to be in communion with Him daily. The Bible says we are rewarded when we diligently seek Him (Heb 11:6). We are taught by Jesus to seek His kingdom first and everything else will be taken care of (Mt 6:33). If you want to be a discerner, seek His will and plans, above your own (Prv 3:6).
Knock
The original text of Matthew 7:7-8 suggests a continual action. Keep asking, keep seeking, keep knocking. This means persistence. It doesn't mean God gives us everything we ask for, because sometimes we want things that are not in line with His will for our lives. But when we ask and seek His counsel, with the right motives. He responds to our faith in His timing.
If you are needing direction, guidance, or discernment, let's pray together.
Dear Lord,
I come to You and thank You that You are always the same. I thank You that I can come into Your presence in times of need. 
Give me a greater desire for truth that can be found in Your Word. I want a pure heart that longs to know Your will and Your ways, more than anything else. Let Your will be done in my life. As I seek Your will, I know You will show me which path to take.
I pray for Your church to walk with discernment. Deception is broadening in the world. Open the eyes of Your church to see where deception is creeping in. Let the Church test the spirits as we are instructed to do. Give us eyes to see and separate truth from errors. Help us to walk in freedom from deception. You said the truth will set us free and the truth can only come from Your Spirit and Your word.
I pray for every intercessor experiencing confusion and brain fog or mental attacks. I pray that we would not conform to this world, but have our minds renewed. You said when we renew our minds, then we can test what God's will is (Rom 12:2).
I pray that you would release your peace over the frustrated, the heavy hearted, and hopeless. You are not a God of confusion, but peace (1 Cor 14:33). I bring every negative and hopeless thought that is contrary to God's Word and cast it down along with any other vain imaginations. I praise You because I have the mind of Christ. Give me an understanding heart. Give me the courage and strength to pick my sword up again. In Jesus' name, amen.
Give discernment to me your servant; then I will understand your laws. (Ps 119:125)
Did this article resonate with you? Share your favorite Bible verse in the comments. You may encourage someone! 
Author Gloria Robles is a passionate intercessor with a prophetic voice for today. For more from Gloria, go to Spotify or Anchor to listen to her podcast Something To Share. Photo Credit: Canva.
Partner with Us
Intercessors for America is the trusted resource for millions of people across the United States committed to praying for our nation. If you have benefited from IFA's resources and community, please consider joining us as a monthly support partner. As a 501(c)3 organization, it's through your support that all this possible.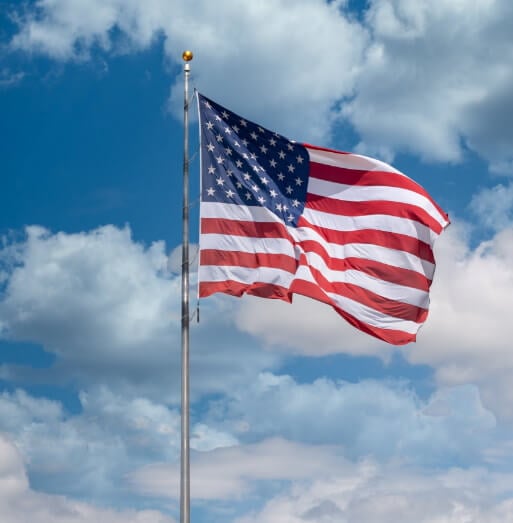 Become a Monthly Partner
You can post a prayer to share with others.
Christine S
March 5, 2022, 1:53 pm
Lord Jesus Christ, Please give peace to the frustrated prayer warriors, the heavy hearted, confused, and hopeless. You are The God of Peace (1 Cor 14:33). Call the waarriors to arms, The Holy Scripture, The Sword of The Spirit.
Vicki R
March 5, 2022, 9:29 am
Lord Jesus Christ, we pray that you would release your peace over the frustrated, the heavy hearted, and hopeless. You are not a God of confusion, but peace (1 Cor 14:33). Thank You Mighty God, that Your peace which transcends all understanding will guard our hearts and minds in Christ. We have no need to worry about anything, because You are totally in control of EVERYTHING. We just make our requests to be made known to You through prayer, petitions and with thanksgiving. (Phil. 4:6-7) Whatever is born of God overcomes the world. And this is the victory that has overcome the world--our faith. (I John 5:4)
Alan V
March 5, 2022, 9:10 am
Lord Jesus Christ, we pray that you would release your peace over the frustrated, the heavy hearted, and hopeless. You are not a God of confusion, but peace (1 Cor 14:33). Let peace settle as we raise praise and hymns to You, for You inhabit the praises of Your people.