NORTH KOREA ADDING NEW DISCIPLINARY UNITS
From DailyNK
|
July 5, 2021
I Prayed
have prayed
WE pray the North Korean people would encounter the living God in dreams and visions and would experience God's freedom even in the midst of unspeakable oppression.
North Korea is creating new "social order disciplinary units" to bolster efforts to control and squash "non-socialist behavior" occurring throughout North Korean society.
A source in Yanggang Province told Daily NK on Wednesday that the ruling party and Ministry of Social Security recently issued a joint order to form "new kinds of disciplinary units" to "actively respond" to "non-socialist activity" in the civilian economy amid the chaos caused by the COVID-19 pandemic.
View Comments (4)
In the order, North Korean authorities pointed out that the nation's economic woes are worsening amid "intensifying schemes by imperialists to isolate and crush" the country and the continued closure of the border due to COVID-19. More and more people are risking their lives to engage in trade and the state is unable to properly put an end to these activities, it claimed.
The order stressed the urgent need to form "new kinds of disciplinary units" if the authorities wish to reign in and regulate economic misbehavior.
Given how people regularly ditch work and other societal commitments to travel to other regions to buy food, the order noted that "capitalist ideology" is entering the country and spreading "very quickly" between people living along the border and people living in the country's interior.
The order further claimed that people engage in various acts contrary to "socialist lifestyles" and turn a blind eye to activities conducted by "suspicious persons" by failing to report their crimes.
The order pointed out that while the Ministry of Social Security and Ministry of State Security operate disciplinary units and a "unified command" tasked with inspections and crackdowns on "non-socialist and anti-socialist behavior," these organizations are unable to fully tackle illicit behavior since they operate on an ad-hoc basis. The order mentioned that the country needs a new enforcement body that can conduct patrols 24 hours a day to weed out non-socialist behavior among the people.
According to the source, who spoke on condition of anonymity, the new disciplinary units will be composed of party members of the country's "labor class" who have been discharged from the military and are working at "Class 1" factories and enterprises (with around 3,000 to 5,000 employees). Between eight to 15 people will be selected for the new units, depending on the size of the factory. The team members will be able to collect monthly living expenses from their original workplaces while "also collecting rations and wages from whichever city, county, or district branch of the Ministry of Social Security operates their disciplinary unit."
North Korean authorities have ordered that disciplinary unit members form groups of two, issuing them certificates that allow them to uncover illegal business activity, inspect suspicious individuals, and search mobile phones and goods. People who refuse to cooperate or try to run away are to be turned over to the Ministry of Social Security.
The source said that Ministry of Social Security officials will perform summary investigations and issue severe punishments to problematic individuals, including disciplinary or correctional labor.
"The official name of the [new] disciplinary units is the Disciplinary Unit for Maintaining Social Order," said the source. "The selection process for the units will have been completed by June 30, after which selectees will receive 10 days of training at provincial branches of the Ministry of Social Security.
"The plan is to strengthen the Ministry of Social Security's role in controlling the people by tasking the units from mid-July with several missions to weed out suspicious persons who break nighttime curfew, sell drugs or moonshine, or watch television late into the night," he added.
(Excerpt from DailyNK. Article by Lee Sang Yong. Photo by Canva.)
Pray for the people of North Korea who are so oppressed. Share how you are praying below.
Partner with Us
Intercessors for America is the trusted resource for millions of people across the United States committed to praying for our nation. If you have benefited from IFA's resources and community, please consider joining us as a monthly support partner. As a 501(c)3 organization, it's through your support that all this possible.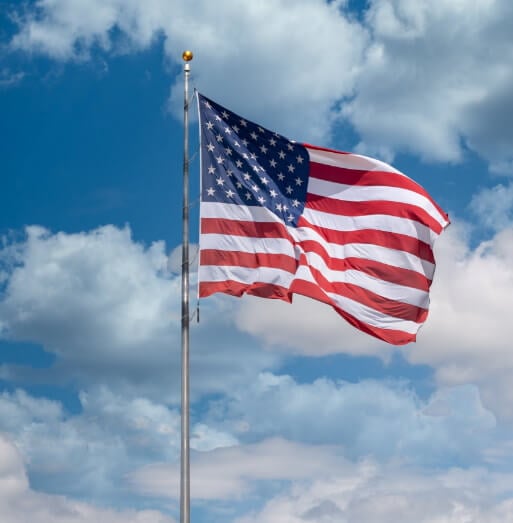 Become a Monthly Partner