TRAUMA SURGES AS LARGE WAVE OF MIGRANT CHILDREN COMES TO U.S.
From World
|
July 5, 2021
TRAUMA SURGES AS LARGE WAVE OF MIGRANT CHILDREN COMES TO U.S.
From World
|
July 5, 2021
I Prayed
have prayed
Lord, we pray for these children. Would you encounter them with your love and would they know you deeply. We pray for wisdom regarding this situation.
An unprecedented influx of unaccompanied minors at the U.S.-Mexico border sparked a mental health crisis among youth detainees earlier this month.
"Paramedics would come into the tent and take them away on a stretcher because their hands would constrict up, their heads would sometimes go to one side, and their limbs would shake and it was obvious that it was very uncontrolled," an unnamed volunteer at a detention center for migrant youths told the Associated Press. The volunteer worked at an emergency shelter at Fort Bliss Army Base in El Paso, Texas, which in May housed 4,800 child migrants who came to the United States on their own.
View Comments (3)
The U.S. Department of Health and Senior Services announced this week that just 780 boys remain at Fort Bliss now. The overall number of unaccompanied minor immigrants in U.S. custody has dropped since its high of about 22,000 two months ago to about 14,400, HHS said.
As of June 3 of this year, Border Patrol had encountered nearly 80,000 unaccompanied children at the U.S. border since Jan. 1—compared to just 33,000 in all of 2020 and 80,000 in all of 2019. President Joe Biden continued a Trump-era policy of turning away migrants at the southern border during the pandemic, but his administration announced in February it would start accepting unaccompanied minors. That's one factor that has led to what several sources told me they thought is the highest number of unaccompanied children crossing the border in at least a decade.
Pat Hatch, the refugee and immigrant director at Mission to North America, said parents began sending their children across the border alone when it became clear the United States would not turn them away.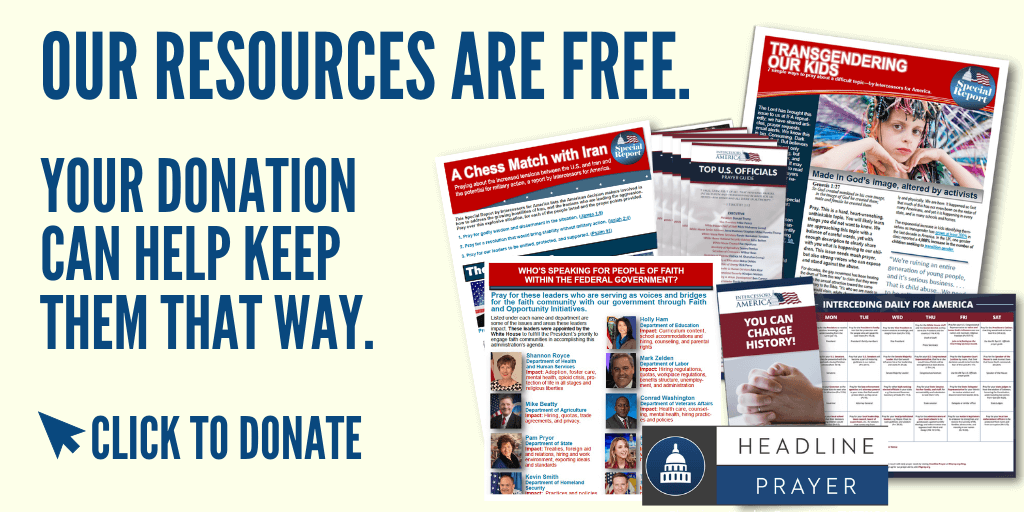 "They were in such danger in the Mexico border town, and there was no idea when or if the whole family would get across, Hatch said.
Tawnya Brown, senior vice president for global refugee immigrant services with Bethany Christian Services, told me Trump's closing the border during the pandemic and Biden's later reopening it led to a significant crisis.
When Border Patrol agents apprehend the unaccompanied minors, they take them to facilities designed to hold adults for only a few hours. Reports earlier this year indicated many of the children stayed in the jail-like conditions for longer than the 72-hour legal limit. After that, Border Patrol must transport the children to the Office of Refugee Resettlement (ORR), which falls under the Department of Health and Human Services. ORR must then find a relative or a sponsor for the child.
Meanwhile, conditions for the minors are tough. One report in 2019 showcased 4,500 complaints between 2014 and 2018 of abuse of minors in government custody. All but 178 of the complaints were of one minor abusing another.
When the number of migrant children in custody peaked at about 22,000 in May of this year, ORR had only enough beds at its facilities for about 8,000 children. This past spring, it opened 14 emergency intake shelters to expand its capacity. Children slept on cots with thermal blankets, sometimes with a couple of dozen in a room or pod. The government claimed it provided mental and behavioral health services, along with spiritual and educational help. But even the best attempts at caring for the children fell short.
"There is no one making sure these children get a certain number of meals a day or are able to have access to showers or that there is an appropriate number of restrooms or that there are activities for the children or that they get exercise and sunshine," Hatch said. "So, it shouldn't surprise any of us that these children in influx centers like that are extremely traumatized."
The number of unaccompanied minor migrants crossing the border has decreased in the past month, and ORR has placed children in families at a higher rate. On Wednesday, the Biden administration planned to close six of the emergency shelters for migrant minors.
Bethany Christian Services is one of several faith-based groups that works with the government to house, care for, and search for permanent placements for unaccompanied immigrant children. Others include the United States Conference of Catholic Bishops, World Relief, and Lutheran Immigration and Refugee Service. The groups provide licensed facilities where children can receive care and education during the day and place migrant children in ORR custody in foster families. Bethany specifically looks for foster families from evangelical Christian churches, spokesman Nate Bult told me.
"One of the best ways to reduce the trauma of the children staying at these emergency intake sites is to actually have them where they belong, which is in families, preferably their own, but in that time when they need care, let's put them with a Christian family who can help take care of them," Bult said. "This is an opportunity for Christians to live out their faith of welcoming the stranger and loving their neighbor."
Along with a call for more Christian foster families comes a warning: It won't be easy. The kids in government custody are traumatized and often have social and emotional behavioral problems. . . .
How are you praying for immigration in America? Let us know in the comments below!
(Excerpt from World. Article written by Samantha Gobba. Photo by Istock)
Partner with Us
Intercessors for America is the trusted resource for millions of people across the United States committed to praying for our nation. If you have benefited from IFA's resources and community, please consider joining us as a monthly support partner. As a 501(c)3 organization, it's through your support that all this possible.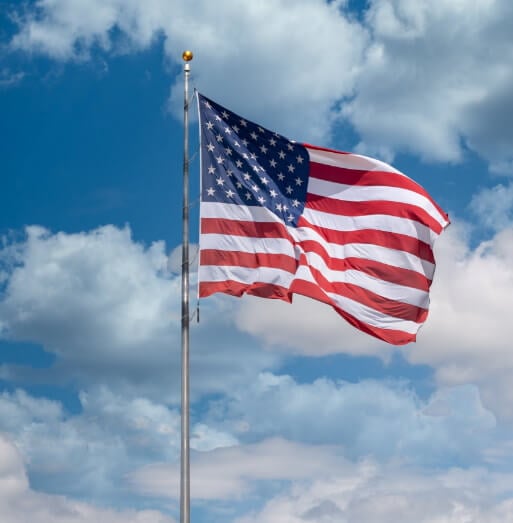 Become a Monthly Partner