New Christmas Prayer Guide from IFA
Kim Potter, IFA Contributing Writer
|
December 18, 2021
New Christmas Prayer Guide from IFA
Kim Potter, IFA Contributing Writer
|
December 18, 2021
I Prayed
have prayed
As we celebrate the wonderful gift of Jesus, we ask You to remember our nation—to bless our nation once again.
As December rushes by, my heart goes out to those who are hurting, scared, or confused.  Christmas is a joyful time for many, but not for everyone – especially in the challenging times we have endured over the past year.
Most families have been touched, and not in a good way, by the pandemic, the mandates, and the fear and anxiety that goes with it.  Many have lost loved ones and some have lost jobs so there seems to be little reason for celebration.
View Comments (2)
I can imagine Mary, the chosen mother of Jesus, felt much the same way.
Looking back through the book of Luke, we find Mary was visited by an angel to give her the good news that she was going to be with child.  Mary, a virgin, was going to become pregnant.  This good news meant she may have to deal with the stigma of being a woman pregnant before marriage.  Not only that, but nine months later when it was time to give birth, Joseph couldn't even find a safe, warm place for her as the time arrived to bring this Son of God into the world.  No one had room for them.  This holy child was born in a manger. This woman, chosen by God, gave birth in a stable, surrounded by animals, hay, and cold.  How could this be?
Yet, I find no place in scripture where Mary complained.  Quite the opposite.  In Luke 1:47, scriptures declare, "And Mary said: 'My soul magnifies the Lord, and my spirit has rejoiced in God, my Savior.'"
Today, we again find ourselves in times of uncertainty. As we face serious challenges, it is understandable to question God, to wonder where He is in all this.  Like Mary, it seems there is no safe place to lay our head and rest.  How can we possibly give birth to the things God has placed in our hearts? Can we even celebrate during this time?
Like Mary, we must choose to magnify the Lord and choose to rejoice in God. We reflect on what we already know—Christmas is not about us. It's not about presents, family gathering, or parties. It is all about Jesus, our Lord. Even when we don't understand. Even when it looks like He is not watching over us, as Mary may have felt.
He is still Wonderful, Counselor, Mighty God, Everlasting Father, and He is still the Prince of Peace.  He has not changed. The truth found in Luke is still truth.
"He will be great and will be called the Son of the Highest and the Lord God will give him the throne of His father David. And He will reign over the house of Jacob forever, and of His kingdom there will be no end" (Lk 1:32,33.)
In this season of uncertainty, one thing remains clear. Jesus has not changed. The reason for this season has not changed. May we choose this year to magnify the Lord and rejoice in God our Savior.
Author Kim Potter is a writer and the founder of A New Thing Ministries, which sends a daily teaching to thousands of people all around the world. Her articles have appeared on The Elijah List, Charisma, Spirit Fuel and iBelieve.com. Kim's message is one of hope. She speaks to the heart of those who have grown discouraged or disappointed by the circumstances of life, imparting hope. To receive her daily inspirational writings, go to www.anewthingministries.com.
Partner with Us
Intercessors for America is the trusted resource for millions of people across the United States committed to praying for our nation. If you have benefited from IFA's resources and community, please consider joining us as a monthly support partner. As a 501(c)3 organization, it's through your support that all this possible.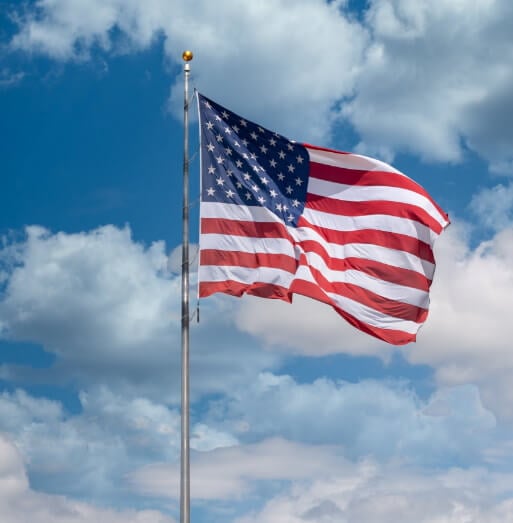 Become a Monthly Partner
You can post a prayer to share with others.
Christine S
December 18, 2021, 3:50 pm
Dear Heavenly Father, Oh that people would acknowledge the birth of Your Son to be the greatest event in history aside from His resurrection from the dead! Please destroy the plans of the enemy to cancel Christmas, please do not allow satan to have any victory in this area.
Denise F
December 18, 2021, 9:55 am
My prayers at this time of the year are not for everyone to enjoy and have a "merry" Christmas, because this too, is about a fake celebration ...because this pagan holiday is another one of man's tradition and it is not celebrating Jesus' birth - I know of atheists and many who are still asleep in His Church who carry on with "traditions of men" and they don't even know Jesus Christ was born in the Fall. Yes, we all are guilty of this. Christmas is celebrating the Roman feasts - the Sun worshipers and Saturnalia. I encourage you to look up and search "the origin of Christmas". Starting in Jeremiah 10:2 it states - Thus saith the LORD, learn not the way of the heathen, and not be dismayed at the signs of heaven: for heathen are dismayed at them. 3. For the customs of the people are vain: for one cuts a tree out of the forest, the work of the hands of the workman, with the axe. 4. They deck it with silver and with gold; they fasten it with nails and with hammers, that it doesn't move. So, My prayers are still that more eyes and ears will OPEN to the Word of God, the true Yeshua HaMashiach - Jesus Christ, and His ways, not man's ways, amein.