Schools and Libraries Displaying Explicit Books for Small Children
Camille Solberg, IFA Governmental Affairs Director
|
December 18, 2021
Schools and Libraries Displaying Explicit Books for Small Children
Camille Solberg, IFA Governmental Affairs Director
|
December 18, 2021
I Prayed
have prayed
Father may Your will be done at our public libraries, school boards meetings and public schools on earth as it is in heaven. May these leaders placed in positions of leadership in our educational system live in respect and reverence of You and Your Kingdom.
In recent weeks, parents and residents condemned and protested against Fairfax County's Public School (FCPS) Board and public-school libraries for carrying books with sexually explicit content deemed obscene, lurid, and illegal. The two books at the heart of the controversy were temporarily removed from the shelves but were reinstated after two committees of school administrators, librarians, parents, and students determined that the books did not violate regulations.
View Comments (3)
According to Fox News, Lawn Boy by Jonathan Evison includes long sections of a boy graphically reminiscing about explicit sexual experiences he had when he was 10 years old. The second book, Gender Queer: A Memoir, by Maia Kobabe, includes depictions of sexual acts between a boy and an adult male, widely recognized as pedophilia.
In a Fox News interview, Stacy Langton, the Fairfax County mother who confronted the school board with images from the books in September, referred to the FCPS report as " intellectually dishonest." "Unless FCPS is using a different dictionary, pedophilia means adults having sex with children, and that is precisely what is being depicted in the particular panel in Gender Queer," Langton told Fox News.
In a subsequent development related to the same two books, the McLean Public Library displayed the books next to the Holy Bible. Over the past weekend a group of concerned citizens showed up to protest the reinstatement, availability, and illegality in content of the books according to both Federal and State law. "The obscene and sexually explicit content portraying adult and child images in one of the books normalizing pedophilia is absolutely illegal material," said Lin-Dai Kendall, a parent, grandparent, and concerned citizen at the protest. Kendall also read publicly the Federal statute that she believes is being blatantly violated. Here are some excerpts of Virginia's Laws on Obscenity involving minors:
18.2-374.1:1. Possession, reproduction … – Virginia Law

All child pornography shall be subject to lawful seizure and forfeiture pursuant to § 19.2-386.31. F. For purposes of this section it may be inferred by text, title or appearance that a person who is depicted as or presents the appearance of being less than 18 years of age in sexually explicit visual material is less than 18 years of age.
For more on Virginia's Laws on Obscenity involving minors go here and for the Federal Laws go here (18 U.S.C. § 1466- Engaging in the business of selling or transferring obscene matter and 18 U.S.C. § 1466A- Obscene visual representations of the sexual abuse of children).
"Depiction of minors in explicit content is illegal period!" she continued. "There has to be a groundswell of parents, grandparents and others that care about protecting the innocence of our children. This access and exposure amounts to grooming. It does not belong in an academic setting. The content is disturbing, ungodly. Access to it has got to stop," said Kendall. She encouraged attendees to take time to sign up for the schoolboard meetings and to let their voices be heard at our public libraries.
As part of the protest Kendall entered the library to share her flyer and the legal information on it. Ironically, the police were called to have her removed from the library, not only trampling over her right to be inside a public space but absolutely ignoring the actual law breaking occurring in our libraries. "What a waste of our taxpayer dollars and law enforcement time," she remarked. She felt encouraged after her exchange with the officer who walked her out of the library. Pointing out to a Law Enforcement Officer the illegal nature of these books and the illegal act of allowing access to minors reinforced her commitment to continue to shine light on the truth and the law to everyone.
An IFA intercessor wrote to IFA to share about a protest he attended at the library where the explicit books were displayed with the Bible (the display has been taken down):
The event at the Dolley Madison Library at 1244 Oak Ridge Avenue, McLean, Virginia was very well attended. Some 50 people attended to protest pornographic books in the library. We had some counter-protestors – pitiful lot of two or three across the street. Their contribution to the dialogue was to carry a sign with a portrait of Hitler and tell us that he burned books. Another sign suggested that we were trying to ban Fahrenheit 451. We even had Sebastian Gorka, McLean resident, both participate and deliver a pep talk to the attendees. The authorities tried to keep protestors confined to one small space near the library's sign.
Another protester and I decided to test the limits and move away from the area where we had been unlawfully confined to. When we held an American flag on the sidewalk beside the library entrance, two plain clothes security officers asked us to leave. Their argument was that since they had asked nicely, we should comply. We asked them to show police badges and they had none. We refused and challenged them to call the county police department. They withdrew and did not call the police – they went off at a distance to confer with library personnel it appeared. 
Later, when I and another protester entered the library to hand out a postcard with the Virginia Code provision being violated (the anti-pornography statute) – we refused to leave – three (3) armed Fairfax County Police (two males and one female) , two armed security guards (both male) and two unarmed/plain clothes security county guards – a total of seven (7) were required to get us to leave. A female reporter from The Epoch Times was there to report on the three big Fairfax County Police Officers (two male and one female) who had surrounded one of the protestors (female). The lady surrounded had asked the police officers on site to accept her report of a crime – the distribution of pornography taking place at the library. It appeared to me that they were explaining to her why they would not accept her crime report. 
Be sure to visit the new Pray for America's Leaders website to pray for  your state leaders and those from all over the Nation!
And join us live on Tuesdays and Thursdays at 12:15 pm ET —IFApray.org/LIVE or call (667) 771-7910 2452#.
How are you praying for your public school and school board? Please share in the comments section.
Partner with Us
Intercessors for America is the trusted resource for millions of people across the United States committed to praying for our nation. If you have benefited from IFA's resources and community, please consider joining us as a monthly support partner. As a 501(c)3 organization, it's through your support that all this possible.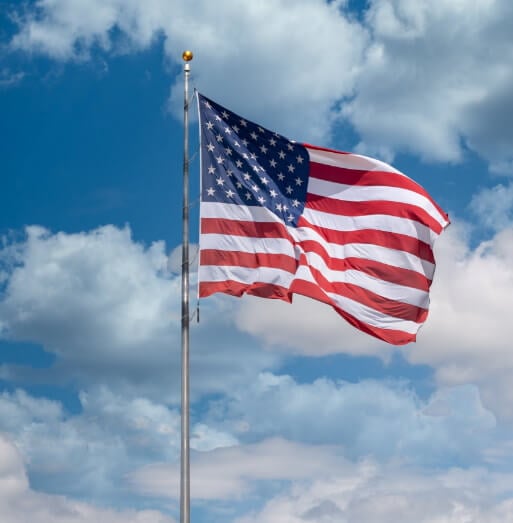 Become a Monthly Partner
You can post a prayer to share with others.
Christine S
December 18, 2021, 3:58 pm
Dear Heavenly Father, this is disgusting! You know it, everybody knows it, please put a stop to it, thank You very much.
maria A
December 18, 2021, 7:01 am
Father may Your will be done at our public libraries, school boards meetings and public schools on earth as it is in heaven. May these leaders placed in positions of leadership in our educational system live in respect and reverence of You and Your Kingdom.