Modern Day Slavery in Our Borders
Aaron Mercer, IFA Contributing Writer
|
December 18, 2021
Modern Day Slavery in Our Borders
Aaron Mercer, IFA Contributing Writer
|
December 18, 2021
I Prayed
have prayed
Lord, we thank you for saving our souls from death and freeing us from spiritual bondage. We pray, too, for slaves — our brothers — who yearn for physical freedom today.
U.S. authorities recently took action against a modern day slavery operation. And it wasn't in some lawless overseas backwater. It was in Georgia.
This story jumped out at me because I felt like the Lord had pressed on my heart the words of "O Holy Night," particularly the verse that proclaims, "Chains He shall break for the slave is our brother, and in His Name all oppression shall cease."
View Comments (0)
Slavery seems so remote — such a ghost of the past. But it is not. According to the United Nations, more than 40 million people around the world are enslaved, and roughly a quarter of them are children. These modern day slaves can include victims of forced labor, debt bondage, forced marriage, and human trafficking.
The UN says of today's slavery, "Essentially, it refers to situations of exploitation that a person cannot refuse or leave because of threats, violence, coercion, deception, and/or abuse of power."
It's tempting to assume that if such conditions really still do exist today, they must be in remote corners of the world. Places we could help if we could only reach them.
But the darkness is deeper and the danger is closer. Apparently, it can be in plain sight at our own backdoor.
Last month the U.S. Department of Justice announced a newly unsealed indictment against 24 defendants charged with trafficking and brutally treating more than 100 Mexican and Central American agricultural workers in Georgia.
In a multi-year investigation — Operation Blooming Onion — law enforcement agents found that the Patricio criminal organization exploited a legal guest worker visa program to lure in their victims and then forced them to labor for little or no compensation and subsist in crowded and unsanitary housing. They also levied fees from the workers, withheld their identification documents, and used weapons and violence — including rape and kidnapping — to keep them trapped in fear. Authorities said that at least 2 workers died in these conditions.
The charges allege the conspirators took in more than $200 million from their forced labor ring and laundered those funds through real estate, vehicles, a gambling operation, and more.
"The American dream is a powerful attraction for destitute and desperate people across the globe, and where there is need, there is greed from those who will attempt to exploit these willing workers for their own obscene profits," said David Estes, Acting U.S. Attorney for the Southern District of Georgia.
Estes added, "Thanks to outstanding work from our law enforcement partners, Operation Blooming Onion frees more than 100 individuals from the shackles of modern-day slavery and will hold accountable those who put them in chains."
Stories like this one should remind us that the evil of slavery is real. There are slaves — our brothers — who need help. They yearn desperately for the day when in the powerful Name of Jesus that oppression will cease.
But these stories also give hope. The darkness is not unbreakable. It will not be victorious in the end, and it need not be now. Let's pray for law enforcement agents and their allies in the U.S. and abroad on the front lines fighting this scourge.
And let's pray together for chains to break — for slaves to experience the thrill of hope and to truly become free.
Share this article with a friend so that more people can pray for freedom for modern slaves in America and around the world.
Aaron Mercer is a Contributing Writer with two decades of experience in Washington, D.C.'s public policy arena.
Partner with Us
Intercessors for America is the trusted resource for millions of people across the United States committed to praying for our nation. If you have benefited from IFA's resources and community, please consider joining us as a monthly support partner. As a 501(c)3 organization, it's through your support that all this possible.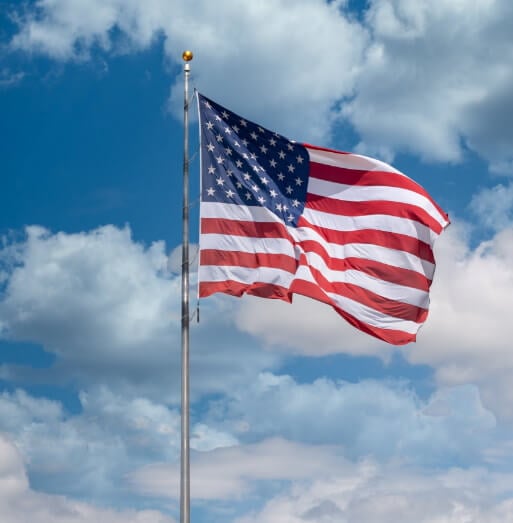 Become a Monthly Partner
You can post a prayer to share with others.
Christine S
December 18, 2021, 3:56 pm
Lord, we thank you for saving our souls from death and freeing us from spiritual bondage. We pray, too, for slaves — our brothers — who yearn for physical freedom today.