December 29, 2020 | Nancy Huff, IFA Contributing Writer
Father, As we end this year, let us believers carry our determination forward into 2021 to be continuously joined together in prayer to defeat the works of the devil and see Your miracles performed in our nation and the world.
In 2017, President Obama left office specifically to engage in community organizing, a networking model taught by Saul Alinsky specifically designed to implement further the socialist agenda and policies of the Democratic party post-Obama. Working behind the scenes, the organization has morphed into a powerful force with sub-networks that have challenged our religious, political, and civic institutions. Today we find ourselves in a tangle of networks designed to tear down our schools, families, and church structures.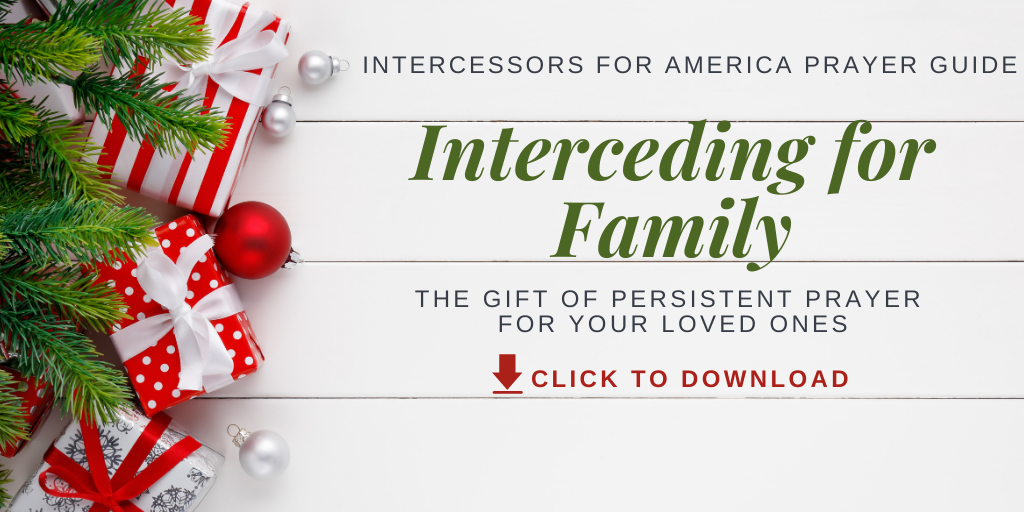 What is the remedy for combatting evil networks that have set themselves up against God and His purposes? We must create godly networks of committed believers who have a sincere desire to see God's kingdom established in our nation and on the earth. We see the beginnings today as hundreds of thousands of believers network across our country and the world in prayer meetings and prayer calls to pray for America. This movement has the potential to bring about a political, moral, spiritual, and cultural revival to our nation. By unifying for one common purpose, American believers are tapping into a source of power witnessed at critical times in the world when God needed a message delivered, and a group of dedicated believers came together to accomplish the task.
England in the late 1700s was in a state of decline when young William Wilberforce came on the scene—born into English upper-class privilege. He had nothing to gain and everything to lose by taking on the eradication of slavery in the late 1700s. Armed with a vital faith, a tenacious determination, and a band of committed friends, Wilberforce was able to eradicate slavery in his time and institute a revival in England. Wilberforce made known his vision of abolishing slavery and creating a resurgence of morals in England, and other like-minded people networked around him. Many of them lived or moved to Clapham, England. Each night they met at 7:00 pm to share a meal and talk. Wilberforce called this time The Greatest Hour when they dreamed of how to reform English society.
Martin Luther developed networks by writing small pamphlet-size books in German, the common people's language, on his revelation: the just shall live by faith. His readers networked to spread his books and the message like wildfire throughout Europe. A smaller, tight-knit networking group of influential patrons surrounded Luther to support him and protect him from harm.
History proves many, like Martin Luther and William Wilberforce, changed nations through the networks they inspired. They all had one thing in common: they all had committed networks of individuals dedicated to each other and the cause. America's future success will depend on the networks we have built during this time of intercession to upend the deep state, see abortion eliminated, and a revival in our land.
John Davison Hunter wrote extensively on changing culture in his book To Change the World. He said, "I would argue that the key actor in history is not individual genius but rather the network and the new institutions that are created out of those networks. And the more "dense" the network – that is, the more active and interactive the network- the more influential it could be. This is the stuff of culture, and cultural change is produced.
Over the past five-plus years, hundreds of thousands of intercessors have banded together to pray for President Trump. Those prayers expanded believers to believe for America to experience a cultural, moral, and spiritual revival. Coming together created new networks and revived old ones. Those networks are the glue that will hold us together and push America toward not only God's intervention in our nation's politics but also the real beginnings of a spiritual revival.
With President Trump's slogan, Make America Great Again, believers became energized to enter the realm of the Spirit to pray important political prayers. Chuck Colson, in his book, How Now Shall We Live? gave four directives on how to create cultural change. One of those directives was that Christians must become involved in politics. Networks like Intercessors for America (IFA) have brought us political issues so we can engage in the transformation of America.
As we go forward, if we are to propel this nation into a deep political cleansing and, consequently, a spiritual revival, it will be imperative that we maintain the current prayer networks formed and continue to create new ones.   
John Pollock, William Wilberforce's biographer, so aptly wrote, "Wilberforce proved that a man can change his times, but that he cannot do it alone." Neither can we. If believers are to change the culture and believe God for a revival in America, we cannot do it alone.
About the Author: Nancy Huff is an educator with a mission to equip believers to pray strategically for the Cultural Mountain of Education. She has authored Taking the Mountain of Education: A Strategic Prayer Guide to Transform America's Schools. She leads prayer groups to pray at key educational locations across the US. Currently, Nancy serves as the Heartland Apostolic Prayer Network (HAPN) Lead Prayer Coordinator for the Mountain of Education. For additional information go to: https://takingthemountainofeducation.com/author/nancyahuff/ (Photo Credit: Unsplash.)
Share your prayers for prayer networks to continue and for more to rise up during these times we are living in. . .