Missing Links in the Supply Chain
Angela Rodriguez, IFA Contributing Writer
|
June 30, 2022
Missing Links in the Supply Chain
Angela Rodriguez, IFA Contributing Writer
|
June 30, 2022
I Prayed
have prayed
Lord Jesus, as this world continues to experience one global dilemma after another, we ask for you to take our thoughts captive so we can clearly hear your voice. Give us your perspective on these issues so we can respond with prayer and action that overcomes even the toughest obstacles.
Analysis. It's a beautiful morning in 2022 and you are ready to jump start your day. But when you open the pantry, a key item is missing that fuels your engine. Without missing a beat, you zip down to the local grocery store, conveniently picking up your favorite brand of coffee amongst a shelf filled with choices. You grab it quickly and head to the checkout, not realizing that if even one link in the chain breaks that brought those coffee beans from jungle to market, you might be drinking water with your morning toast.
View Comments (53)
The supply chain is a delicate creature–one that must be handled with the utmost care. It includes producers, vendors, warehouses, transportation companies, distribution centers and retailers/stores. Getting a product to customers involves a series of steps which include "moving and transforming raw materials into finished products, transporting those products, and distributing them to the end-user."
So, what happens when one of those key elements is delayed or disrupted? This question is being pondered and answered by economists who are concerned about one particular component that literally fuels the supply chain. It's known as DEF, or diesel exhaust fluid.
Every diesel vehicle manufactured since 2010 (which includes trucks, buses, tractors, RVs, private vehicles) is mandated to use DEF because it helps reduce harmful gases that are released into the air. According to the website Trucking Truth, "DEF is not a fuel additive, and has no influence on the tuning and efficiency of diesel engines. The way it works is that the fluid, an organic compound comprising urea and deionized water, is mixed with the hot gases that follow diesel combustion, breaking DEF down into ammonia and carbon dioxide. These two gases meet with the diesel exhaust and chemically bond with the nitrogen oxides, thus resulting in nitrogen and water exiting the tailpipe. The end result is a much cleaner diesel exhaust."
A key ingredient in DEF is urea, which makes up almost a third of the DEF solution. The remaining two thirds is comprised of deionized water. Urea itself contains nitrogen, carbon, hydrogen and oxygen. Also called carbamide, urea can be manufactured synthetically.
S&P global explains "Over 170 million tons of urea are produced and consumed annually. China accounts for some 30% of the global production and demand, making it by far the world's largest producer and consumer of urea." Russia, however, exports more urea than any other country. Much of the urea produced globally is used in fertilizers for agriculture because of its superior nitrogen content.
So, what happens if there's a disruption in the supply of an ingredient that's essential to the production and use of both fertilizer and diesel fuel? Thus, two important links in the food supply chain have been broken. Here's where you start to understand why that perfect blend of coffee is no longer sitting on the store shelf, or perhaps it's costing you several dollars more.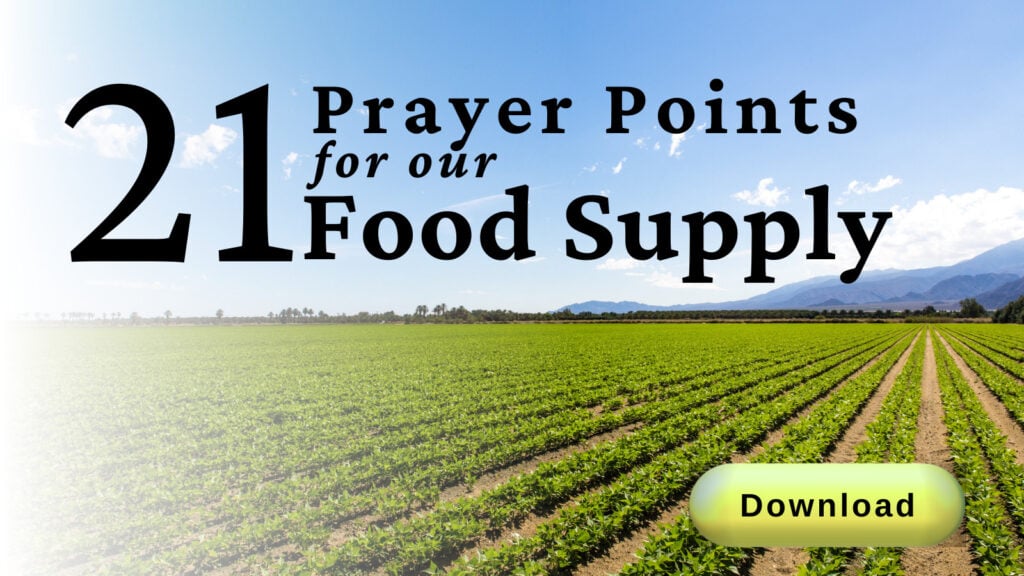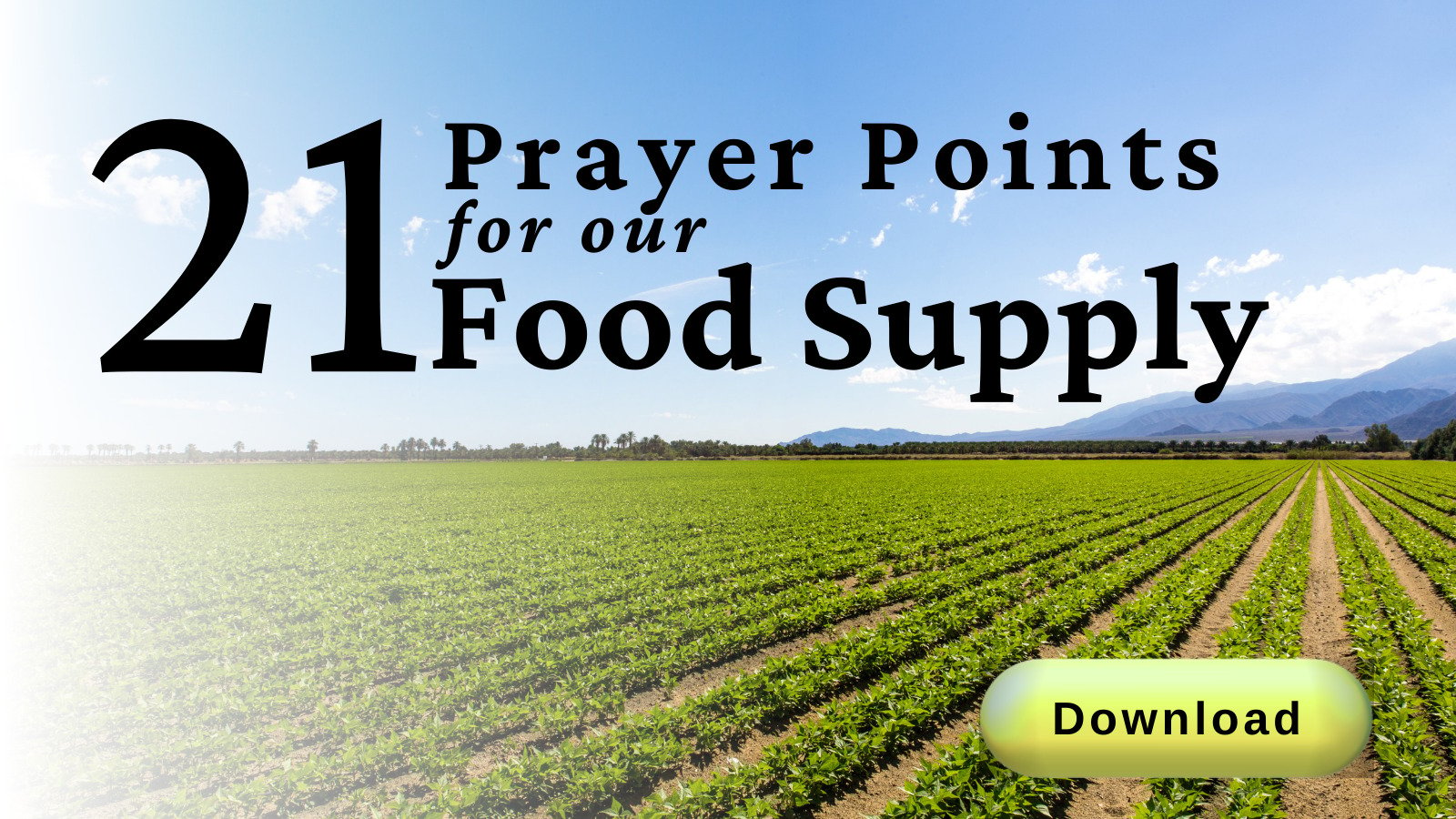 According to the Market Realist, there is a shortage of urea that's being impacted by many factors like the war in Ukraine, as well as the higher prices of both coal and natural gas. Additionally, China and Russia are limiting exports in order to conserve their own supply. In fact, China suspended fertilizer exports until June 2022 to minimize food insecurity within its borders.
Coal and natural gas are essential to creating industrial grade urea. The United States imports much of the urea/fertilizer it uses, which leads to a dependence on countries like Russia, China and Qatar to supply it. Vehicles which transport products across the United States use approximately 37 million tons of DEF, which is made with urea.
The attack on our nation's fuel supply has not helped these issues. An article titled "Activists Ideological War on Energy" bluntly states that the Biden Administration is "conducting what we call the War on American Energy, or WOAE–pronounced 'WHOA!'" The article stresses that "Biden administration officials have rescinded permissions for existing pipelines such as the Keystone XL; cancelled the sale of exploration leases in the Gulf of Mexico and off Alaska; and slowed the issuance of permits for collateral construction, such as roads necessary to use existing exploration leases…to add insult to injury, President Joe Biden has called on energy companies to refine more and profit less after disincentivizing investment in fossil fuels to achieve cleaner energy… and who can forget Biden's emphatic message during the election campaign about his energy policies if he were to become president: 'No more subsidies for the fossil fuel industry. No more drilling, including offshore. No ability for the oil industry to continue to drill, period. It ends.'" The article goes on to say that the results of all of this are predictable: "less investment in energy, diminished resilience against supply disruptions, and massive spikes in fuel prices."
But a major factor to consider isn't just the availability of DEF (diesel exhaust fluid), but how it's being transported. When it comes to DEF, Tiffany Wlazlowski Neuman of NATSO (National Association of Truck Stop Operators) says, "DEF is moved by rail, and ongoing supply chain issues affect the availability of rail cars–specifically out West–to transport DEF."
Other pieces of the puzzle include a dispute that has erupted between the Union Pacific Railroad and the Pilot/Flying J Corporation. Flying J "is the largest operator of travel centers in North America with more than 750 locations in 44 states and six Canadian provinces." Additionally, it is one of the leading suppliers of fuel and DEF. Flying J gets a majority of its DEF via the Union Pacific Railroad. But Union Pacific has recently asked shippers with the highest impact on their network to reduce inventory. A meeting of the Surface Transportation Board that was held in April 2022 revealed that fertilizer shippers would have to cut their inventories by at least 20%. Flying J was asked to cut shipments by 26%, as well as reduce other inventories by as much as 50%. CEO of Pilot/Flying J Shameek Konar testified at the meeting and said, "Of the 300-plus million gallons of DEF Pilot supplies to the industry every year, 74 percent is moved via rail. Union Pacific's restrictions will keep Pilot from keeping many markets adequately supplied with DEF, likely causing shortages that will sideline trucks and reduce trucking capacity. A single railcar carries 21,500 gallons of DEF on average. A single truck generally takes in seven gallons of DEF every time they fill. That implies that a single railcar is basically providing 3,000 trucks worth of DEF refills. Every railcar that gets missed in terms of DEF delivery will reduce trucking potential by five million miles."
All the issues mentioned above are driving up prices on almost anything and everything you can imagine, whether it's the food you feed your cat, or the creamer you use in your coffee.
But when it comes to the supply chain, fuel prices and DEF, what do the truckers themselves have to say? Larry Miles, who works for the John Christner Trucking Company declares that, "the insane prices of fuel and DEF are really hurting truck drivers." The prices of oil and antifreeze are rising as well. Miles adds, "We used to spend four maybe five hundred dollars a week on fuel–we are now spending $1,200."
The Texas Trucking Association and the owner operators themselves are warning that rising fuel costs could lead to empty shelves. "These days, fuel and tires is getting up there, if not getting more expensive for trucking companies…If you're an independent operator imagine, you know, having your greatest expenses aren't yourself in terms of what you need to make a living," lamented John Esparza, President of the Texas Trucking Association. He emphasized that rising costs are the perfect storm for the trucking industry and "at the end of the day what it means to you and me and your audiences out there is, that it's going to cost more for the things that we need–whether it's at the grocery store, or at the retail facility, right to anything that's delivered to you at your door step."
While there are many vehicles on the road, it's diesel that fuels the economy. An article in the WLVR Weekly Newsletter explains that "Virtually all goods travel by truck before they reach the consumer, and there's fear of reaching a breaking point–especially for smaller fleets operating 20 trucks or fewer, which account for about 97% of the nation's trucking companies." Brandon Moree, director of member communications for the Pennsylvania Motor Truck Association, said "one of our members told us last week it didn't make sense to run their trucks anymore because of the fuel prices." In mid-June the national average price for diesel was $5.78 per gallon.
Believe it or not, the fuel prices, surcharges and diesel/urea shortages aren't the only problems. David Owen, who is the Co-Founder and President of the National Association of Small Trucking Companies warns that there's a global shortage of sensors that are required on heavy-diesel vehicles which make the equipment run. "They have sensors in that whole process that are made in China and there's a huge shortage of them. People are guessing how to replace them, how to fix them, how to make them work. That's a financial disaster." Owen cautions that these problems could result in more trucks being pulled off the roads, which could drive up transportation costs even more. "Our long-haul carriers will be forced to park their trucks. As that happens, shortages on everything will be exacerbated and the shortages (during the Covid-19 pandemic) will be nothing compared to when we start to cut back the number of available drivers and the number of available trucks." Brian Wanner of Peter Bros. Trucking summarizes the economic ramifications with these words: "We use roughly a million gallons a year. So, if diesel goes up one dollar like it did a couple of weeks ago, that's a million dollars. So, what's challenging is the rapid price movement every week."
Truly, we have only scratched the surface when it comes to the many layers of the supply chain. But as we see these issues being raised, we must raise our voices in prayer to the One who can supply us with everything we need.
In Matthew 24 Jesus said that before he returns there would be wars, rumors of wars, famines and natural disasters. He warned us that the world would be shaken up, which includes the global economy. But we do not have to fear these things because ultimately Jesus will establish his perfectly just, perfectly stable, perfectly plentiful supply chain that will fill everyone's needs.
Luke 1:32-33 reminds us of an amazing promise. "He will be great, and will be called the Son of the Highest; and the Lord God will give him the throne of His father David. And he will reign over the house of Jacob forever, and of His kingdom there will be no end." The prophet Daniel echoes this message by saying, "His dominion is an everlasting dominion, which shall not pass away, and His kingdom, the one which shall not be destroyed," Daniel 7:14.
Until this extraordinary kingdom is physically set up on earth, we must continue to pray for strength, faith, provision and wisdom regarding all the issues that are affecting the supply chain and the economy.
Lord Jesus, we lift up all those people who work diligently to keep our supply chain running smoothly, and those who strategize ways to fix the damaged links. We ask for warriors who will fight the good fight by praying for and finding solutions to problems that seem impossible for man, but possible for God.
How can we effectively pray for serious problems such as high fuel prices, or missing links in the supply chain? What powerful words of intercession come to mind?
If you appreciate this in-depth, prayerful analysis, please share this article with a friend.
Angela Rodriguez is an author, blogger and homeschooling Mom who studies the historical and biblical connections between Israel and the United States. You can visit her blogs at 67owls.com and 100trumpets.com. Her latest book, Psalm 91: Under the Wings of Jesus, was released in June 2021. Photo Credit: Yassine Khalfalli on Unsplash.
Partner with Us
Intercessors for America is the trusted resource for millions of people across the United States committed to praying for our nation. If you have benefited from IFA's resources and community, please consider joining us as a monthly support partner. As a 501(c)3 organization, it's through your support that all this possible.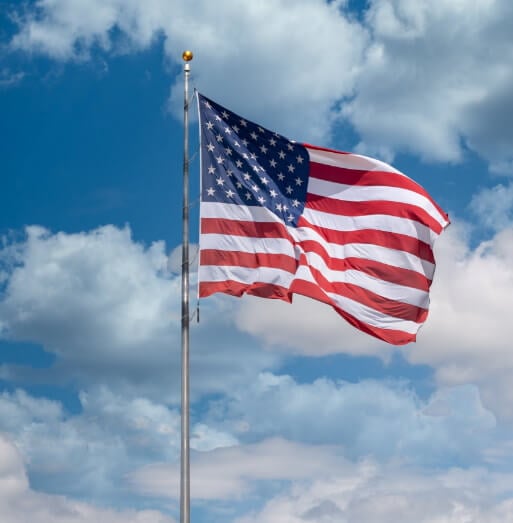 Become a Monthly Partner
You can post a prayer to share with others.
Zoe E
June 30, 2022, 11:46 pm
Lord of all, please show us the way to fill our own needs and at the same time respect the needs of the Earth and its denizens, Show us that there is enough for all, and the just way this plenty should be shared. Lord Jesus, as this world continues to experience one global dilemma after another, we ask for you to take our thoughts captive so we can clearly hear your voice. Give us your perspective on these issues so we can respond with prayer and action that overcomes even the toughest obstacles.
Romance G
June 30, 2022, 4:03 pm
Lord Jesus, as this world continues to experience one global dilemma after another, we ask for you to take our thoughts captive so we can clearly hear your voice. Give us your perspective on these issues so we can respond with prayer and action that overcomes even the toughest obstacles.
christine s
June 30, 2022, 11:27 am
Father God and Lord Jesus Christ You understand the intricacies of delivering goods to our homes and You are The Great Provider and we trust You to provide for us as only You can do, it is not the arm of man we depend upon it is You we depend upon.
christine s
June 30, 2022, 11:25 am
Lord Jesus, as this world continues to experience one global dilemma after another, we ask for You to take our thoughts captive so we can clearly hear Your voice. Give us Your perspective on these issues so we can respond with prayer and action that overcomes even the toughest obstacles.
Donna B
June 30, 2022, 10:38 am
Let's pray for our truckers, farmers snd our processing plants. We know that God will supply our needs according to HIS riches in glory but he also tells us to be watchmen on the wall and pray and intercede for our needs and (we see this in the words from the Lord's Prayer: give us this day our daily bread). Let's pray for God's supernatural provision snd intervention through the coming months where we will see severe shortages. Dear Father In Heaven, you who feed the birds of the air and clothe the lilies of the field, let your generous hand reach down and provide for your people. Please bless the struggling farmers and truckers through this critical time. Speak to the leaders of our nation and give them wisdom on how to resolve the situation just as you did Joseph in times of great famine in his day. We also come against the forces of evil who would attempt to "starve out" populations across the globe for their own selfish need for power snd control. We thank you in advance because Our faith rests not in our ability to receive, but in your ability to supply all of our needs according to YOUR riches in glory. In Jesus' name we pray. Amen .
David C
June 30, 2022, 8:21 am
Lord Jesus, as this world continues to experience one global dilemma after another, we ask for you to take our thoughts captive so we can clearly hear your voice. Give us your perspective on these issues so we can respond with prayer and action that overcomes even the toughest obstacles.