Meeting Demonic Darkness with Kingdom Boldness
Casey Harper, IFA Contributing Writer
|
July 26, 2022
Meeting Demonic Darkness with Kingdom Boldness
Casey Harper, IFA Contributing Writer
|
July 26, 2022
I Prayed
have prayed
Father, we pray that Your presence would invade the Capitol. Flood the heart of every politician and staff member there with Your Spirit, Lord.
You may have noticed, but the Kingdom of Darkness seems bolder than ever in our nation.
Things that were once unthinkable are now plastered on television and taught in our schools. What was unmentionable not long ago is now paraded in the streets.
View Comments (73)
And if you speak up against it, you risk having the wrath of that kingdom raining down on you.
The kingdom of darkness has been filled with boasting and brashness. But remember what David did when Goliath overstepped in his arrogance?
That's right. It's time for the people of God, as weak as we may feel, to shock the world and please our Father by stepping onto the battlefield full of FAITH. On top of that, let's pray those Kingdom Warriors in Washington, D.C. have that same boldness.
One has recently asked our community to pray for that very thing…
Insider Intercessory Information
I interviewed one Christian Capitol Hill Staff Insider who offered key insights into how to pray in this hour.
My source said that there is a great need for a resurgence of boldness on Capitol Hill to meet the rise of darkness:
"As there's an increase of reckless spending and an increase of really 'out there' legislation being brought from places that aren't … what we need, we need to see just as outrageous, just as out there policies being pushed by people who are kingdom-based. We need legislators, we need members, we need staffers that write the policy to [have] a boldness. We need a willingness of the staffers who write the legislation to put their own public appearance, even how they are perceived in their office, to push Kingdom policy regardless of how others might think it is outdated, regardless of how others might think it is out there or risky…We need people who are willing to step out and vote and get Kingdom policy through."
The other prayer request from my source was for the Christians who are already on Capitol Hill, that they would not be discouraged or quenched by the pressures or intense spiritual atmosphere of Capitol Hill, asking that…
"Christians that God has called on the Hill, that they wouldn't resent it because it is very tiring. It is spiritually exhausting to be there sometimes because there is a pressure in there. I remember one of the things that God told me early on… 'That may be the Capitol building, but that's also my house. So you have authority to open the doors into my house. You have authority to usher my Presence into every room. You just have to open the door for me to be in that room.'"
Wow. Jesus, come in the Capitol!
With that in mind, let us pray:
-Holy Spirit, let your Presence fill our nation's capital.
-Father, we pray for an impartation of your boldness to come to the believers in Washington, D.C.. Let the Christians there meet the plans of the enemy with astonishing faith!
-Jesus, we ask that you would bring revival among the Capitol Hill staff and members. Let your Word and your Spirit spread powerfully among them. Your Kingdom Come in D.C., Jesus!
Verses to press into as you intercede on this issue:
If the foundations are destroyed, what can the righteous do? (Psalm 11:3)
Or again, how can anyone enter a strong man's house and carry off his possessions unless he first ties up the strong man? Then he can plunder his house. (Matthew 12:29)
How are you praying for revival in our Capitol? Share this article to encourage others to pray!
Casey Harper is a writer in the Washington, D.C. area covering national politics. He has worked for The Daily Caller, The Hill, and Sinclair Broadcast Group. A graduate of Hillsdale College, Casey's work has also appeared in Fox News, Fox Business, Washington Examiner, and USA Today. Follow him on Twitter: @CaseyHarper33. Photo Credit: Harold Mendoza on Unsplash.
Partner with Us
Intercessors for America is the trusted resource for millions of people across the United States committed to praying for our nation. If you have benefited from IFA's resources and community, please consider joining us as a monthly support partner. As a 501(c)3 organization, it's through your support that all this possible.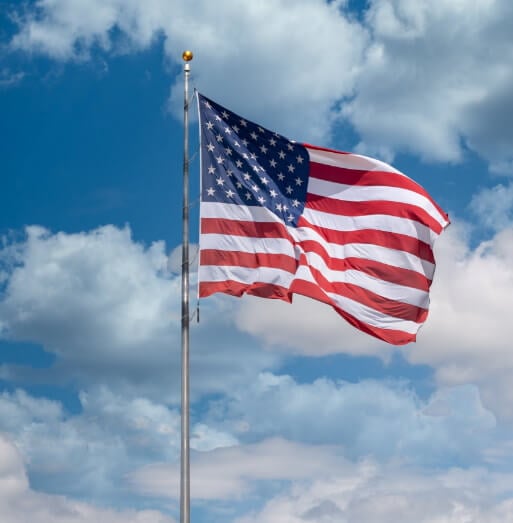 Become a Monthly Partner
You can post a prayer to share with others.
Priscilla M
July 27, 2022, 11:10 am
Father, we pray that Your presence would invade the Capitol. Flood the heart of every politician and staff member there with Your Spirit, Lord. I pray the the power of Jesus will fall around every hall, every room every chamber that needs to be purified and cleansing begins. In this war season, it is imperative to stay focused on what God says. We have to know what Holy Spirit is saying to the people, church, rather than focusing on what we see occurring around us. God's Word WILL prevail and dynamic power WILL be activated as we pray what He says. There has been disobedience, and rebellious , ungodly and sinful things that has taken place. The demonic spirits have ran rampant over all parts of the WH. The laws that God made are for the immoral people. There have been names scoffed, lies said, meetings of oath breaking of our laws and Constitution Rights. It is time we come before God and take back what belongs to us as Christian's & The House of the People. The WH is a place our forefathers treasured in high honor and treated with respect which is not happening now. In this war focused season, it is imperative to stay focused on what God says. We have to know what Holy Spirit is saying to the church and it's prophets rather than focusing on what we see occurring around us. God's Word WILL prevail and dynamic power WILL be activated as we pray what He says. The battle for America is not over! You, God are about to give us great victories. You are going to unseat demonic powers; they will not rule our nation. You are about to answer long-standing prayers and fulfill prophetic words. You are about to open the windows of heaven, releasing power to change things in ways we have never seen before. Holy Spirit, inspire our hearts to be engaged with You. We are warriors declaring Your truths and promises. We ask and declare these things in Jesus' Name, God says I am not finished with this battle and strongholds that the enemy has threatened you with for over (2) years, my people are crying as they pray, I see their tears, the hurt saying God forgive us we failed you. Gods is saying I am not intimidated, nor spineless , I have much to finish because My People have been calling down from Heaven their prayers, are tipping the vessel's that the prayers were in and these prayers are being answered. My power and anointing will be revealed in My manifest presence. The world will see My true power manifesting through My triumphant remnant. My glory will become real in your times shortly , from glory to glory, just as I said. I'm not finished healing those with gender confusion. And I'm not finished with abortion. I'm far from finished. I'm not finished with America, with aligning the nations, and establishing My Kingdom on this earth…which means you're not finished. The activities of don't stop when governments, presidents, governors, the Supreme Court, the IRS, media, professors say they must stop; They stop when I say they stop. And I say to My church, my people; You're not done." Keep praying! God's Word WILL prevail and dynamic power WILL be activated as we pray what He says. Abba Father our hearts are aligned with yours we trust you will unseat the demonic powers. We are warriors declaring your truths and promises that you are answering prayers and fulfill the prophets words. Holy Spirit inspire our prayers and our hearts to be engaged as the Fire in our soul's generate the Victory that is ahead of us. The power that is to come forth is going to be like something we have never seen before, according to the True prophets. We thank you for the Grace, Hope, Faith that you have taught us as we stand strong and declare in Jesus name that America will be great again. Jesus I want you to know without you it would be a Struggle. Remember Christians, Patriots, Prayer Warriors, the battle is just beginning we need to hold the Line with Gods Words. Psalms 91 is a good start. We love you Father God. All be blessed!!🧎‍♀️🔥
christine s
July 26, 2022, 10:11 pm
Father, we pray that Your presence would invade the Capitol. Flood the heart of every politician and staff member there with Your Spirit, Lord.
PATRICIA M
July 26, 2022, 7:12 pm
Romans 8:18-30 pray it for your circumstances staffers. God sees His victory through you v.18-25. He prays for you v. 26-30. Do not lose hope!
Mary K
July 26, 2022, 10:55 am
Oh Father, in Jesus name we thank you for our brothers and sisters in Washington DC and at the Capital! Even though many of us do not live in Washington DC, that town is OUR town because we are citizens of this nation. We invite you into our Capital and we open every single door for you to invade OUR Capital with your presence. Washington DC is YOUR town and The United States of America is YOUR nation! "Blessed is the nation whose God is the LORD." We decree this In Jesus name. Amen and Amen!
Sondra G
July 26, 2022, 10:06 am
Father God, we praise & thank you for our representatives/senators that are fighting the chaos in Washington! May you wash your Grace & Mercy over them! Continue to give them your strength & tenacity to to be steadfast & not let the enemy defeat them. Father God, the enemy knows his time is drawing near, so Jesus bind the strongman who tries to bring our Nation down! Let your light permeate the darkness! Our unwavering confidence is in you, O Lord. You are our antidote for reviving our government as our forefathers sought you to give us one Nation under God! Father God, prepare all of us for this great challenge and give us victory in this war. Psalm 20:7 "Some trust in chariots and some in horses, but we will trust in the name of the Lord our God".
David C
July 26, 2022, 9:42 am
" 'Not by might, not by power, but by my Spirit says the Lord of hosts.' "- Zechariah 4: 6 Father, we stand at the ready with Your sword of the Spirit; helmets of salvation placed firmly on our heads. We sleep in Father's armor. Praise Jesus! We declare and decree Your Word over the hearts and minds of our brothers and sisters standing firmly on the Hill. Their loins are girded up with the belt of Truth. Their hearts and minds are guarded by Your peace as the enemy's fiery darts fall harmlessly from their shields of faith. We stand in the gaps next to our brothers and sisters in Christ, with our shields as a Roman phalanx. Enemy you have lost. Jesus in us is destroying your works. Righteous leaders in earthly governments are rising up to glorify the Father. Hallelujah! Praise Jesus! Amen! Ephesians 3: 8-11(NAS)"To me, the very least of all saints, this grace was given, to preach to the Gentiles the unfathomable riches of Christ, and to bring to light what is the administration of the mystery which for ages has been hidden in God who created all things; so that the manifold wisdom of God might now be made known through the church to the rulers and the authorities in the heavenly places. This was in accordance with the eternal purpose which He carried out in Christ Jesus our Lord." Ephesians 6: 10-18, Philippians 4: 7, Ezekiel 22: 30, 1 John 3: 8
Lisa S
July 26, 2022, 8:56 am
Father, I pray that You would give Your strength and power to insiders in DC and at the Capitol. I would be awesome if an insider or insiders at the Capitol would be able to pray through the Capitol and anoint the windows and doorways of the Capitol so that Satan and his evil forces would know they have NO authority in that sacred building. I prayer that prayers would be going up daily in DC and around the country to bind Satan from our Capitol and country. I pray the blood of Jesus over the Capitol and our country and those that work there, that no evil scheme would succeed. Jesus I ask you to hover over DC with your power and might. Give those who are Christians a willing spirit to intercede on our country's behalf and all those who work and enter the Capitol. I prayer Your protection over our country and that You would bring it back into alignment with Your values Lord Jesus. Help our country be great again and May we that intercede for our country never become weary of doing well. Protect the intercedes hearts and minds and build us up so we can do Your work Lord. In Jesus name I pray, amen.
Jaime U
July 26, 2022, 8:53 am
Now, Lord, consider their threats and enable your servants to speak your word with great boldness. Stretch out your hand to heal and perform miraculous signs and wonders through the name of your holy servant Jesus. We pray that they will all be filled with the Holy Spirit and speak the word of God boldly.
S T
July 26, 2022, 6:48 am
If the cattle on a thousand hills are Yours, then surely, the Capitol Building is. Throw open its doors, Father; flood the Capitol with Your Spirit! Embolden and empower those in that place who are Yours! Grant them Your Wisdom, Your Understanding, Your Direction, and Holy Boldness for this very hour! Let it be known, Father: "You are the Lord."