Media Censorship Battles Escalating
Aaron Mercer, IFA Contributing Writer
|
June 10, 2022
Media Censorship Battles Escalating
Aaron Mercer, IFA Contributing Writer
|
June 10, 2022
I Prayed
have prayed
Lord, we pray for wisdom for judicial branch leaders as they evaluate ways to ensure freedom of speech for all in this digital era.
Analysis. Battles over Big Tech censorship could be entering a significant new phase as legal battles are beginning to draw commentary from leaders at the highest levels of judicial power. And one technical policy area that could soon find its way into primetime debate centers on the concept of "common carriers."
View Comments (7)
Now, eyes across the country have good reason to be on the U.S. Supreme Court at this moment. Like many IFA readers I am very hopeful for the overturn of the infamous Roe v. Wade ruling. But I also took note in recent weeks of another less publicized announcement out of the high court in which a slim majority of the justices temporarily halted a state social media law. And even more interesting to me were the justices who openly dissented.
At issue is a Texas law (known as HB20) aimed at preventing viewpoint censorship on major social media platforms with at least 50 million active users. The law also mandates appeals procedures for content moderation decisions and new transparency rules for the platforms. Texas Gov. Greg Abbott signed HB20 into law last September, but state authorities were barred from enforcing it in December by a federal district court judge. Then the U.S. Court of Appeals for the 5th Circuit lifted that injunction in mid-May, leading tech-friendly groups to bring their cause to the U.S. Supreme Court.
Responding to the Big Tech appeal for a reinstated injunction, Texas Attorney General Ken Paxton argued the applicants were wrong to assert a First Amendment free speech "right to refuse service to their customers based on the viewpoints those customers profess."
"This Court has never recognized such a right, and it should not do so now to vacate a stay," said Paxton.
Paxton agreed that the government generally cannot interfere with or compel speech. However, he said HB20 simply forbids the tech giants from closing their platforms from speech they don't like. And to do this Texas has determined that these major platforms are "common carriers."
In order to keep essential public pathways open, common carriers, such as dominant transportation or telephone companies, can be successfully subjected to more regulations including nondiscrimination rules. Paxton asserted that the social media giants are "twenty-first century descendants of telegraph and telephone companies," and they can't hide behind claims of "editorial discretion" (which he suggested they seem to change their tune on whenever faced with challenges to their liability shield under Section 230 of the Communications Decency Act).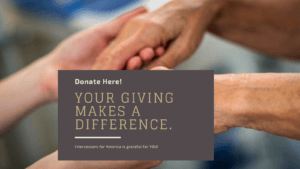 As I noted, Texas lost this round. But narrowly and not completely. The willingness of 5 justices to re-impose the injunction halts HB20's enforcement but does not stop the ongoing litigation over its merits before lower courts. None of those justices made any further remarks, so it is unknown how they might rule should a case on the substance of HB20 come before them.
Most of the dissenting justices were not silent, however. True, Justice Elena Kagan — typically on the court's liberal wing — interestingly opposed the renewed injunction without any further comment. But Justice Samuel Alito authored a 6-page dissent that was joined by Justices Clarence Thomas and Neil Gorsuch.
"The law before us is novel, as are applicants' business models," said Alito.
He recounted many of the points made by Texas, including references to its common carriage arguments. He also in a footnote recalled the state's apparent push for skepticism about the social media platforms' selectively used claim of "editorial discretion."
"It is not at all obvious how our existing precedents, which predate the age of the internet, should apply to large social media companies," he said.
While stating clearly that he has not come to final conclusions about the "novel legal questions" raised in this case, Alito and his colleagues didn't think the time was ripe for intervention against the law. In fact, they saw the injunction as an overreach against state sovereignty.
"Texas should not be required to seek pre-clearance from the federal courts before its laws go into effect," Alito declared.
For now the litigation on HB20 will continue. Meanwhile, the common carrier debate is becoming even more complicated after two other courts diverged on the topic during the same week. On May 23 a federal appeals court ruled a Florida law against social media viewpoint discrimination resting on similar presumptions ran afoul of the First Amendment. But the next day an Ohio court ruled the state could reasonably make a case that Google's ubiquitous search engine is a common carrier.
Substantiated claims of viewpoint censorship on social media platforms are not disappearing. And if Big Tech advocates prefer battles versus remedies for this problem, these debates over common carriage and Section 230 are likely to continue escalating. In that case, our leaders will need your prayers for much wisdom to get this important area of law right.
How are you praying about content censorship in media?
Aaron Mercer is a Contributing Writer with two decades of experience in Washington, D.C.'s public policy arena.
Partner with Us
Intercessors for America is the trusted resource for millions of people across the United States committed to praying for our nation. If you have benefited from IFA's resources and community, please consider joining us as a monthly support partner. As a 501(c)3 organization, it's through your support that all this possible.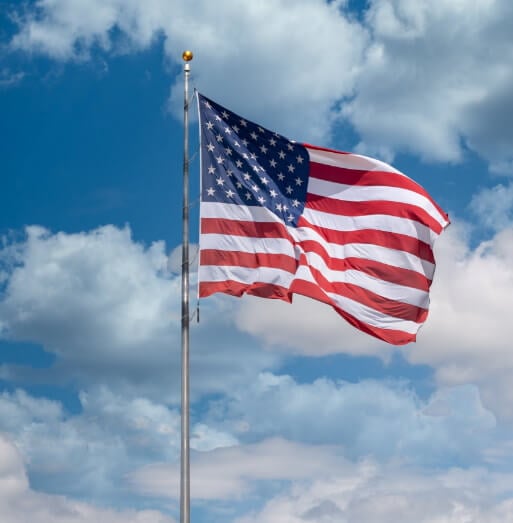 Become a Monthly Partner
You can post a prayer to share with others.
christine s
June 11, 2022, 7:15 pm
Lord, Jesus Christ We ask You for wisdom for our judicial branch leaders as they evaluate ways to ensure freedom of speech for all in this digital era.
Alan V
June 11, 2022, 1:43 pm
Lord, we pray for wisdom for judicial branch leaders as they evaluate ways to ensure freedom of speech for all in this digital era. I pray that judges and Big Tech types will learn that You are the Lord God. Amen.
Jacqueline C
June 11, 2022, 11:55 am
Lord, we pray for wisdom for judicial branch leaders as they evaluate ways to ensure freedom of speech for all in this digital era.