NO 'RELIABLE' EVIDENCE OF CENSORSHIP?!
Aaron Mercer, IFA Contributing Writer
|
February 6, 2021
I Prayed
have prayed
Lord, we pray for a culture of life, liberty, and truth to prevail in this nation.
Earlier this week I noticed articles in a number of major news outlets highlighting a new study that purportedly "refutes" or "dispels" allegations of Big Tech bias against conservatives. I suppose I should be thankful USA Today took the time to at least include a conservative voice in its article. Most seemed content to simply portray the report as an open-and-shut body of research.
View Comments (15)
Curious, I took a look at this study released earlier in the week by the New York University Stern Center for Business and Human Rights. To its credit, it doesn't hide its perspective. The title of the report is "False Accusation: The Unfounded Claim that Social Media Companies Censor Conservatives."
That's a big statement. You need have no doubt about where this narrative is going.
But how does it get there? Well, it makes a case that conservatives actually have a bigger presence and more engagement on social media than those on the political Left. That's not a new argument from Big Tech defenders, and actually I find the numbers presented here very interesting. I'm willing to learn, and I'd love to see an honest debate about the strength of those conclusions.
But even if the purported findings about conservative engagement statistics can withstand reasonable and objective scrutiny, that does not negate the stories — the many, many stories.
This study (and other reports and editorials like it) refuse to acknowledge a multitude of actual honest complaints about viewpoint discrimination. The authors go so far to say (in the body of their work), "The false bias narrative is an example of political disinformation, meaning an untrue assertion that is spread to deceive."
Wow. I'm pretty sure Focus on the Family President Jim Daly would disagree. Daly — a pretty even-keeled and big-hearted socially conservative Christian — took to his blog this week to call out "The Censoring and Silencing of Conservative Speech." Specifically, he was lamenting the ongoing blocking of his organization's Daily Citizen magazine from Twitter. That tech giant, which has become infamous for its selective "content moderation" choices in recent months, ruled (without satisfactory explanation) that Daly's outlet was guilty of "hate speech."
Daly's predicament is just the tip of the iceberg. There are many stories of such discrimination. Remember when a Twitter official refused to admit to senators that a quote by Mother Teresa was not hate speech? And before that, there was the censoring of a pro-life ad by a prominent Member of Congress.  Those are just a couple prominent Twitter offenses, but you don't have to look hard for stories featuring other big name tech companies and their treatment of credible organizations and individual citizens.
So why don't the NYU report authors or other Big Tech defenders address these real stories?
To be fair, the NYU report does highlight the pro-life ad incident, but tellingly it does not even entertain the possibility of a legitimate story. Just like with its own subject matter, it ignores indicators that would corroborate an inconvenient narrative and simply rests its case on the oft-repeated talking points of abortion activists. "In fact, there is no credible evidence that Planned Parenthood sold baby body parts," the report dismissively declares, tossing any weight from shocking admissions Planned Parenthood officials have themselves made under oath in this horrific matter."
What of other stories? The report seems to pardon some "mistakes," but for the most part the refrain continues to be that there is "no reliable evidence."
That's interesting. Many people see plenty of reliable evidence. They see it with their own eyes. Strikingly, Pew Research Center reports that 72 percent of U.S. adults (including 6-in-10 Democrats) now think platforms likely censor political views they don't like.
So why this refusal to see? Why not at least acknowledge the stories? I'd love to intellectually grapple with the findings and recommendations of such a report, but it's hard to take them at face value when the study seems pre-determined to turn a blind eye to any inconvenient clues. Of all people, scientific researchers (and the media that promote their findings) should have no fear of evidence that challenges and refines their theories if truth is what we're all trying to find.
Aaron Mercer is a Contributing Writer with two decades of experience in Washington, D.C.'s public policy arena. He reflects on faith, technology, and the public square at FTPolicy.com. (Photo Credit: Unsplash.)
Will you pray against such blindness? It may be intentional or it may not. That's not my place to judge. But I do know we need a culture that honestly pursues truth to prevail in our nation.
Partner with Us
Intercessors for America is the trusted resource for millions of people across the United States committed to praying for our nation. If you have benefited from IFA's resources and community, please consider joining us as a monthly support partner. As a 501(c)3 organization, it's through your support that all this possible.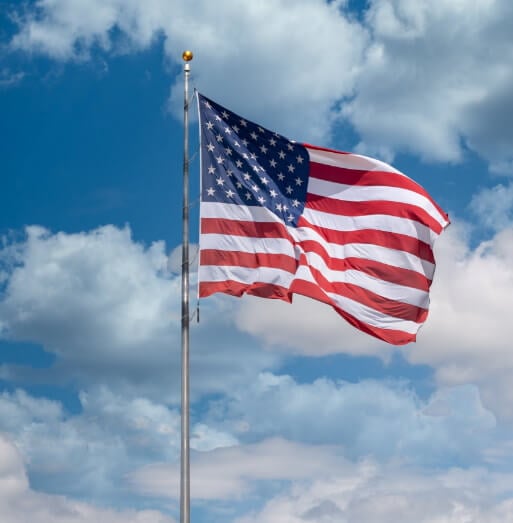 Become a Monthly Partner