Luciferase: A Correction
David Kubal, IFA President/CEO
|
December 4, 2021
I Prayed
have prayed
Thank You, Holy Spirit, for guiding us into all truth. (John 16:13)
Last month, IFA reprinted an article excerpted from NewsMax Reporter Emerald Robinson's article, "What is Luciferase." When IFA reposted this article, we changed the article to "Why is Luciferase in the Covid Vaccine?"
To date there have been over 150,000 readers and at least 4,000 intercessors have prayed about it. We received calls, emails, letters and over 60 flags raised on social media calling out IFA for posting inflammatory, inaccurate information and inappropriate reading material designed to cause fear and division within the community.
Since posting and based on feedback from medical research personnel who are also intercessors, the author made a few leaps connecting the dots which were inaccurate.  Through her assertions, she is unable to either prove, or disprove, that luciferase utilized in Covid vaccine research and development was also included in the end product.
Luciferase was used in the testing of the vaccine during development because it allows tracking of proteins in cells. This information is used to study the effectiveness of the vaccine. The best we can tell, it is not "in" the vaccine.
The title was inaccurate and the article was misleading.
At the same time, the topic of the use, or potential use, of a product called luciferase, a bioluminescent substance used to tag and track biological cells and beings, is a legitimate topic to address.
IFA is concerned about what scientists are doing in the name of science. We are concerned about the loss of ethical safeguards and standards that most people believed were in place but are not. A prime example of this is the sale of and use of organs harvested from aborted fetuses for all kinds of medical testing.
IFA is also concerned about the censoring of questioning Covid shots, treatments, and development.
We take the publication of our articles very seriously. We ask for your prayers that we would be able to discern the truth as we attempt to sift through information. It is ALWAYS our aim to provide truthful news!! These are challenging times.
Our ultimate goal is to help you be able to view these various, and often difficult, topics through a biblical lens during this time of great deception to ask God to reveal His truths regarding topics for the purpose of making wise and godly decisions.
It is never our goal to contribute to the deceptions of today or any misinformation.
Over the last weeks and months, we did our own discovery and determined that technology to track those who are vaccinated by encoding a person's health records on their skin does exist. 
Before you say it is untrue, read this article in Nature from 2006 regarding the then emerging technology to utilize luciferase in quantum dot tattoo. This 2019 press release by Rice University explains what the technology's purpose might be in the near future.
This is the fine line we walk, not only discerning the truth, but prophetically looking ahead to determine where the events of today are heading. Though we have determined Robinson's stated usage of luciferase to be factually incorrect, we know that at some point the enemy of our souls will attempt to utilize technology to insert the "mark of the beast" onto or under our skin.
Technology in general, and especially medical technology, is changing almost too rapidly to keep up with it. We encourage you to learn about it so that you will not be caught unprepared or off guard. Proverbs 27:12 says. "The prudent see danger and take cover, but the simple keep going and suffer the consequences." Our Savior admonished us to be "as shrewd as snakes and as innocent as doves," in Matthew 10:16.
We do our best to report the facts, again with some biblical and scriptural support to help you see beyond the deceptive warfare of today, so that you can actively and earnestly seek Him and follow His wisdom and guidance that He imparts to you.  We are promised that He will freely and generously give wisdom to anyone who asks Him for it and that whatever wisdom He imparts is first of all pure, peace-loving, considerate, submissive, full of mercy, good fruit, impartial and sincere.
Will you pray for IFA as we seek to bring you news Christians need to pray about?
Partner with Us
Intercessors for America is the trusted resource for millions of people across the United States committed to praying for our nation.
If you have benefited from IFA's resources and community, please consider joining us as a monthly support partner. As a 501(c)3 organization, it's through your support that all this possible.

Dave Kubal
IFA President
& CEO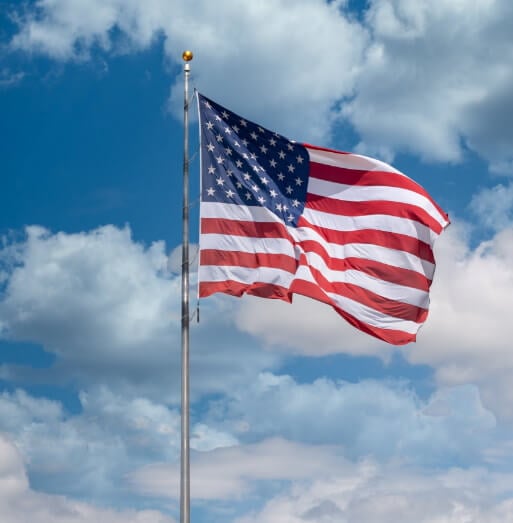 Become a Monthly Partner
You can post a prayer to share with others.
Yolanda D
December 5, 2021, 1:04 pm
John 17:17 King James Version 17 Sanctify them through thy truth: thy word is truth. Father, Thank you for revealing and posting the correction. Our power over the enemy is through Your Word, Holy Spirit, and the Blood of Jesus. Empower us to walk in truth, proclaim the truth, and triumph over the enemy. The name Luciferase is derived from the name Lucifer, meaning light-bearing. Lucifer can appear as an angel of light, so, Father, please help your people not be deceived, but ask you for wisdom and discernment, in Jesus name, Amen!
Pricia M
December 5, 2021, 9:36 am
Thank You, Holy Spirit, for guiding us into all truth. (John 16:13) Now Lord Yeshua/Jesus we pray for your perfect justice & will to be done! Deliver us from evil & strong delusions! Thank you for IFA & all the people who fight for your truth, righteousness & justice in America. Amen+
Patricia T
December 5, 2021, 9:22 am
Thank You, Holy Spirit, for guiding us into all truth. (John 16:13) Father you know all things & you are a revealer of truth. I pray for IFA & all other Christian organizations as they seek to find & reveal the truth behind anything including the vaccines that would be used to bring harm to your people. Holy Spirit lead them into all truth & increase their discernment concerning reports they receive from others on the outside of their organization. Thank you that when they find any error in what they have reported that they are humble enough to say when they have missed it & to report their findings. May they always be on the side of truth which makes us free. I plead the blood of Jesus over every staff that works in the area of receiving & reporting information to your people. Impart wisdom & discerning & show them how to check the facts early rather than after the fact so that the enemy will not use misinformation to discredit or cause those following this organization to question the authenticity of what we have received. Strengthen & keep them be beneath your mighty wings in Jesus Name Amen.
Carolyn B
December 4, 2021, 1:35 pm
Thank you for IFA's correction. I did not know what to think. It is an answer to prayer to have the complete clarification and now how to pray. In Jesus's name may we be a wise as serpents and gentle as doves.
Merle M
December 4, 2021, 6:49 am
Thank You Dear Jesus for the ministry of IFA...I appreciate their love for the Truth, and their commitment to those that read their daily news with prayer. Please help them to discern the truth and find the solid evidence to back the facts. This is not an easy job, especially in this day and times! Holy Spirit guide all they do! I know I really love IFA and have since the day I found them! Thank You and bless each and every one of them and keep them from the attacks of the evil one by the Authority of You and the power you brought when You shattered all death to give us eternal life!! In Jesus Name!! Amen! And really thank all of you!! I really do love IFA, and most often start my devotional/prayer time with you everyday! 🙏🙏🙏