LORD, BRING TRUE REPENTANCE UPON YOUR CHURCH IN 2021
Jamie Rohrbaugh, IFA Contributing Writer
|
January 7, 2021
LORD, BRING TRUE REPENTANCE UPON YOUR CHURCH IN 2021
Jamie Rohrbaugh, IFA Contributing Writer
|
January 7, 2021
I Prayed
have prayed
Lord, Your Word says that a nation can only be restored when Your people return to You. Therefore, Father, we ask You to purify us, Your people. Purge the compromise and wickedness out of Your church in Jesus' name.
Beloved, are you ready to be the starting point for the fires of revival that will deliver this nation from wickedness? If so, you can be.
View Comments (17)
As I was asking the Lord for His thoughts about 2021 recently, He led me to Isaiah 1:24-28.
This passage says:
"Therefore the Lord says, the Lord of hosts, the Mighty One of Israel, 'Ah, I will rid Myself of My adversaries, and take vengeance on My enemies. I will turn My hand against you, and thoroughly purge away your dross, and take away all your alloy.
I will restore your judges as at the first, and your counselors as at the beginning. Afterward you shall be called the city of righteousness, the faithful city.'
Zion shall be redeemed with justice, and her penitents with righteousness. The destruction of transgressors and of sinners shall be together, and those who forsake the Lord shall be consumed."
I think it's significant that the Lord identified Himself as "the Lord of hosts, the Mighty One of Israel" when He made this promise to heal Israel.
These two names of God—the Lord of hosts and the Mighty One of Israel—are warrior names. "The Lord of hosts" is sometimes translated "the Lord of armies," and armies are, of course, an essential part of war.
Additionally, the name "the Mighty One of Israel" is a fighting name; God has demonstrated His might by fighting on behalf of His people Israel since Israel began.
These warrior names of God are directly tied to His promise in Isaiah 1:24-28.
Specifically:
He promises to purge His people of their sin and compromise ("alloy" being a mixture of metals, representing compromise); and
He promises to "restore your judges as at the first, and your counselors as at the beginning."
The result of His war against evil, according to this passage, is that His people "shall be called the city of righteousness, the faithful city" and that the wicked in the land shall be destroyed.
Even though these promises were specifically made to Israel, this passage reveals both the methods and the heart of God for America and for every other nation. His heart is always to bring revival, righteousness, and justice—and His method is to begin, first and foremost, with His church.
This is why He told us, in 2 Chronicles 7:14:
"… if My people who are called by My name will humble themselves, and pray and seek My face, and turn from their wicked ways, then I will hear from heaven, and will forgive their sin and heal their land."
In America today, we need a purging of the church, with elimination of sin and compromise from her ranks, more than we need any other thing.
In too many instances, people claim to be "Christians," but without fulfilling the first and only requirement for salvation: that of making Jesus Christ the actual Lord of their lives:
The concept of "Lordship" has been watered down to mean no more than fan-dom.
Actually obeying the words of the Word Made Flesh seems to be a thing of the past.
Obedience is often replaced by relativism, humanism, tolerance for everything except holiness, and a marked preference for the lust of the flesh, the lust of the eyes, and the pride of life.
Lord, have mercy upon us.
When we examine the situation of the church, we can see why the Lord paired His promise to purge us with a declaration of His warlike nature: God is going to have to go to war in order to cleanse His people, and it's going to take the help of His angelic armies to do it.
Still, we cry, "Lord, loose Your hosts and do what it takes to purge us."
Today, would you pray with me for a purging of the church? Would you join with me and ask God to go to war against sin and compromise—so that our judges and counselors can be restored, and our land can become "a city of righteousness"?
Let's pray:
"Father God, we come to You in Jesus' name.
Lord, we call upon You today as the Lord of hosts, the God of angel armies. We call upon You as the Mighty One of Israel; the Purifier and Refiner of silver; the Convicter of nations and of men.
Father, we need You to purify us.
We need You to purge sin and compromise from the church. We need You to purge laziness, apathy, humanism, selfishness, relativism, idolatry, and disobedience of every kind from us, Your people.
So today, Father, I join with my brothers and sisters across the nation and I say: "Lord, send revival, and let it begin with me."
Father, for both ourselves and for the rest of Your people, we say: "Search us, O God, and know our hearts; try us and know our thoughts; and see if there be any wicked way in us—and if there is, get it out!—and lead us in Your way everlasting" (see Psalm 139:23-24).
Father, in the name of Jesus, we ask You to send conviction and revival upon Your church.
Let Your Holy Spirit convict us of sin, righteousness, and judgment. Just like You did in the First Great Awakening, when the deacons of the church clung in terror to the pillars of Your sanctuary and cried, "Save me; I am falling into hell," I ask You to send extreme, life-changing, soul-saving conviction upon church pastors, elders, ministers, and people in every place.
We ask in the mighty name of Jesus:
Bring souls to the saving revelation of Jesus Christ by the millions in America.
Let Christians embrace the Bible again as Your inerrant, infallible Word, which must be obeyed at all costs.
Let us return to holiness and righteousness, loving what You love and hating what You hate.
Let us repent from and absolutely recant any stance saying that life is not precious or that abortion is permissible.
Let us turn from sexual promiscuity and the love of money, fame, and popularity.
Father, convict us. Purify us. Show us the error of our ways, and bring us back to Yourself.
Send a revival to America in 2021 that has never been seen before:
Let us burn for You again across America, from each family's house to the church house to the state house to the White House.
Let us return to prayer, to the study of Your Word, and to fasting.
Let us return to the uncompromising preaching of Your Word, Your Gospel, and Your Kingdom.
Let us return to making disciples of all nations, teaching them to observe all things You have commanded us, and baptizing them in the name of the Father, the Son, and the Holy Spirit.
Let the name of Jesus be lifted up in America in 2021 more than it has ever been lifted up.
As we lift up and magnify Your name in this newfound state of repentance, we pray that You would draw all men to Yourself.
Thank You, Father. We believe You will do this, and we believe Your promises to:
Hear from Heaven;
Forgive our sins;
Restore our judges to righteousness, as at the first;
Restore our counselors to wisdom;
Make the United States of America "a city of righteousness," a nation faithful to You;
Destroy wickedness from the land; and
Heal our land.
Thank You, Father. You are not a man, that You should lie. You will do these things, for Your Word says You will. We believe that we will see Your goodness in the land of the living, and we thank You for it.
In Jesus' mighty and matchless name we pray. Amen."
Beloved, our God is a God of war. Let us join our faith together today, believing Him to go to war against sin in the church—and that we may reap the benefits of a healed and faithful land.
Jamie Rohrbaugh is an author and speaker who equips people to walk in the manifest presence and power of God. Jamie blogs for a global readership at FromHisPresence.com, where she writes about radical prayer, the prophetic word, the supernatural lifestyle, inner healing, and Kingdom wealth. She is a frequent contributor to Charisma Magazine, The Elijah List, Spirit Fuel, and various other ministry outlets. You can contact her here or download her free ebook containing 555 names of God for prayer and worship here. (Photo Credit: Unsplash.)
What encouraged you most from this article?
Partner with Us
Intercessors for America is the trusted resource for millions of people across the United States committed to praying for our nation. If you have benefited from IFA's resources and community, please consider joining us as a monthly support partner. As a 501(c)3 organization, it's through your support that all this possible.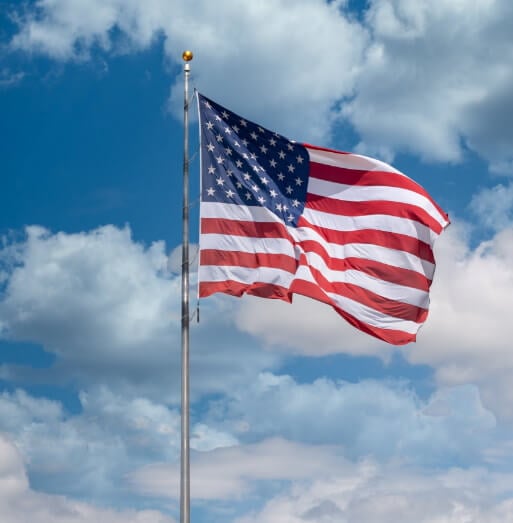 Become a Monthly Partner