ISRAEL IS IN FLAMES–HERE'S HOW TO PRAY
From Multiple Sources
|
May 13, 2021
I Prayed
have prayed
Lord, protect Israel. We ask that You help our leaders to protect Israel and to draw near to You.
The situation in Israel is almost always tense, but now it is grave. We have culled the latest news and found an excellent prayer to join us in agreement as we obey the Lord in praying for the peace of Jerusalem.
According to The Gateway Pundit, the Mayor of Lod, Israel tonight told the media, "We have completely lost control of the city, and the streets are witnessing a civil war between Arabs and Jews. Residents are being evacuated from their homes."
View Comments (17)
Arabs were seen firing automatic weapons at police. . . .
MAYOR OF LOD, ISRAEL: "We have completely lost control of the city, and the streets are witnessing a civil war between Arabs and Jews."

Residents are being evacuated from their homes.

Israel is moving the Border Battation from the West Bank to Lod.pic.twitter.com/QxqjsG7Bqv

— Breaking911 (@Breaking911) May 11, 2021
Scenes from Qalansawe, a city in Israel. Similar situation in Lod which is another city in Israel.#Israel #AlAqsa #Gaza #IsraeliTerrorism #SavePalestine #PalestinianLivesMatter #TelAviv pic.twitter.com/KhHddR7ns2

— Wajahat Kazmi 🇵🇰 (@KazmiWajahat) May 11, 2021
The Arabs replaced the Israeli flag with a Palestinian flag in Lod.
According to The Daily Wire, "Israel has killed a top Hamas commander in a strike against the terror group.
"We just killed the commander of the Hamas anti-tank missile unit, Iyad Fathi Faik Sharir. He was in charge of carrying out anti-tank missile attacks on Israel. Our aircraft are currently striking additional terror targets in Gaza," the Israel Defense Force tweeted Tuesday while carrying out attacks in the Gaza Strip. . . .
Israel continued to launch attacks against the Hamas terror group in retaliation for hundreds of rockets Hamas fired upon Israel and its capital, Jerusalem. Israel began its strikes late Monday and has continued to hit Palestinian terrorist targets throughout the day Tuesday. The Israel Defense Forces (IDF) hit more than 130 Hamas military installations, including weapons manufacturing and intelligence sites. . . .
Hamas fired dozens of rockets against Israel on Tuesday in an attempt to overwhelm Israel's missile defense system, known as the Iron Dome. Most of the Hamas rockets were blown up in the air before they could cause much damage on the ground, but some got through. In one case, a Hamas rocket hit a school, injuring three Israelis.  . . .
The Israeli offensive has received significant attention in the United States. Democrats such as Rep. Ilhan Omar (D-MN) accused Israel of committing terrorist acts for responding to the Palestinian attacks. . . .
Over the weekend, Israel pushed the White House to stay out of the Israeli-Palestinian conflict, fearing that President Joe Biden's involvement would make the situation worse. As The Daily Wire reported:
Biden's national security advisor Jake Sullivan spoke with his Israeli counterpart, Meir Ben-Shabbat, after hundreds of Palestinian rioters clashed with Israeli police Monday morning on the Temple Mount. During the conversation, Ben-Shabbat told Sullivan that Biden and other countries should let Israel handle the conflict, according to Axios.

Ben-Shabbat told Sullivan that "international intervention is a reward to the Palestinian rioters and those who back them who were seeking international pressure on Israel," an Israeli official told Axios. . . . 
According to The Times of Israel, "Intense Arab rioting broke out in the central Israeli city of Lod late Tuesday, with three synagogues and numerous shops reportedly set on fire, along with dozens of cars. The government declared a state of emergency in the Jewish-Arab city, and urgently dispatched several Border Police companies to work to restore order.
Some residents reported power was cut in their homes and petrol bombs were thrown through their windows, Channel 12 news said, and police acknowledged having to escort some residents from a community center to their homes as Arab mobs marauded in the streets.  . . .
The mayor, Yair Revivo, said City Hall and a local museum were also attacked, and compared the situation to the Nazis' 1938 Kristallnacht pogrom. "Civil war" is breaking out, he said, lamenting that decades of coexistence efforts had collapsed.
After Revivo appealed directly to the prime minister for urgent help, a state of emergency was declared in the city for the first time in decades, and large Border Police forces deployed to work to restore order. "Prime Minister [Benjamin] Netanyahu directed that lawbreakers be dealt with severely and that units on the ground be reinforced in order to restore quiet and order to the city forthwith," a government statement said.
🔴A synagogue is burning in Lod

— Gabriel Hébert-Røuillier (@Gab_H_R) May 11, 2021
National Police Commissioner Kobi Shabtai called the situation unprecedented. . . .
Arab violence erupted in numerous other cities across Israel, and there were also reports of Jewish revenge attacks, including in Lod, where a Muslim cemetery was set ablaze.
Attacks were reported on Jewish homes in Ramle, where cars were also stoned. In Acre, a restaurant and a hotel were set ablaze. . . .
The surge in violence came hours after Hamas fired some 130 rockets at central Israel, and claimed "victory" in what its leader Ismail Haniyeh said was "the battle for Jerusalem." Hamas later hailed Arab Israelis for joining the struggle against Israel.
Lod resident Shiloh Fried told Channel 12: "Gangs of Arab youths are going street to street, burning stores, smashing windows… Jewish families are huddled at home, terrified of going out… Their cars are being set alight outside… Police are nowhere to be seen."
There were reports that some residents were avoiding using public shelters during rocket sirens out of fear they would be attacked by mobs. . . .
Channel 12 also showed footage of Jewish residents of Lod hurling rocks at cars of Arab residents, though Fried said these incidents were minor ones compared to the scope of Arab rioting. An Arab resident was killed on Monday night amid violence, in what Jewish eyewitnesses said was self-defense against Arab assailants.
Before the army was sent in, Lod Mayor Revivo had warned "this is too big for the police." . . .
Reacting to the ongoing riots in Arab-Jewish cities across Israel, Meretz MK Isawi Frej said "anyone who calls themselves a public figure in Arab society must call for restoring calm."
"I call on [the Joint List's] Ahmad Tibi, Ayman Odeh along with Arab mayors: This is the test of your leadership. Don't hide. Don't only speak out during elections. It's your job to go out and influence," Frej said.
President Reuven Rivlin had urged Arab Israeli leaders earlier on Tuesday to speak out against the previous night's outbursts of violence.
"I just made an urgent phone call to Mudar Younes, chair of the Arab Councils Mayors Committee, and passed on a sharp message about the Arab violence that went wild in the streets of some mixed cities last night, including Lod, Ramle and the cities of the Triangle," Rivlin said in a statement on social media. . . .
In his statement, Rivlin said he asked Younes "to do everything in his power to calm things down. The people of Israel, Jews and Arabs alike, must hear the Arab leadership sounding a clear and strident voice against this wild violence, against damage to synagogues, against this wild behavior. The police will do all that is required to restore the peace. I ask for cooperation from the Arab leadership to restore calm and law and order to our streets." . . .
Join us in praying these prayers from Christian Headlines:
A Prayer for Israel
Dear Heavenly Father, as I watch the events in Israel unfold in the news, I am at a loss for words. So much violence, so much hurting, so much fear I imagine those in Israel and in Palestine must be experiencing right now. I pray that you protect those who are in the midst of this escalation of violence right now. Please shelter people from harm, get families to safety, and shield them with your peace and protection. God, although I do not know what will happen in Israel in the next few days, I do know that you have protected them in the past. You are the God of the nation of Israel. You have protected them from enemies throughout history, and you will not fail to do so now. May we continue to lift up the nation of Israel to you, and trust that you will set everything right with your righteous hand (Isaiah 41:10). Amen.
"May they prosper who love you.
"May peace be within your walls,
And prosperity within your palaces."
For the sake of my brothers and my friends,
I will now say, "May peace be within you."
For the sake of the house of the Lord our God,
I will seek your good.
(Psalm 122:6-9)
A PRAYER FOR JERUSALEM
Heavenly Father, The psalmist tells us to "pray for the peace of Jerusalem." So I pray for peace for Your chosen people, Israel, and their beloved city today.
You have planned for Israel, provided for Israel, and protected Israel for thousands of years. But as in days of old, there are those today who seek to harm, even destroy, Your people. So I ask You to keep Israel in Your loving care. Put a spiritual hedge of protection around Your people and their land.
Watch over this nation as a Good Shepherd watches over His flock, and may Your chosen people find their ultimate safety and security in You. While You watch over Your people, may Your Spirit awaken in them a hunger to embrace their Messiah—the One who died for them—until they see Him face-to-face. We pray this in His name, Amen. (from David Jeremiah, Why American Christians Should Pray for Israel)
Share your prayers for Israel in the comments below!
(Excerpt from The Gateway Pundit, The Daily Wire,  The Times of Israel & Christian Headlines. Photo by Chris McGrath/Getty Images)
Partner with Us
Intercessors for America is the trusted resource for millions of people across the United States committed to praying for our nation. If you have benefited from IFA's resources and community, please consider joining us as a monthly support partner. As a 501(c)3 organization, it's through your support that all this possible.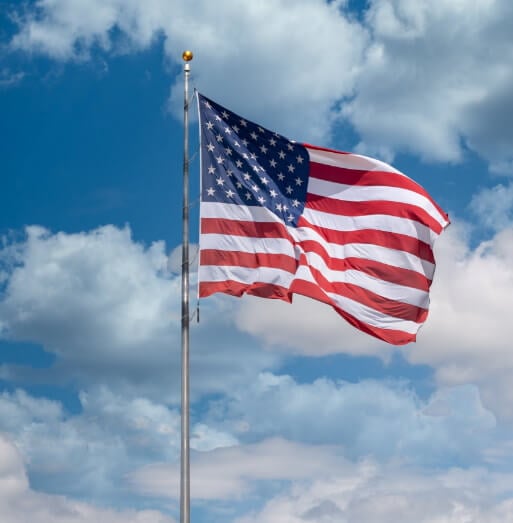 Become a Monthly Partner