EVERYTHING YOU NEED TO KNOW ABOUT GAS SHORTAGES
From Multiple Sources
|
May 13, 2021
EVERYTHING YOU NEED TO KNOW ABOUT GAS SHORTAGES
From Multiple Sources
|
May 13, 2021
I Prayed
have prayed
Father, we speak peace over this situation. Give our government officials wisdom as they handle this heavy situation. We ask Your protect over all those affected by these gas shortages and for Your divine sovereignty to cover this situation.
Update:
According to The Gateway Pundit, "Colonial Pipeline Wednesday afternoon announced it restarted its operations at 5 PM ET.
View Comments (18)
"Following this restart, it will take several days for the product delivery supply chain to return to normal. Some markets served by Colonial Pipeline may experience, or continue to experience, intermittent service interruptions during the start-up period. Colonial will move as much gasoline, diesel, and jet fuel as is safely possible and will continue to do so until markets return to normal," Colonial Pipeline said in a statement.
Latest Update – Colonial Pipeline Return to Service: https://t.co/WkosDxQ0CV pic.twitter.com/mWTuJBVHVM

— Colonial Pipeline (@Colpipe) May 12, 2021
. . . Gas shortages and long lines at gas stations in Southeastern states are being reported after "hackers" shut down the Colonial Pipeline over the weekend.
The largest US refinery shut two crude units in Port Arthur, Texas this weekend after hackers caused the Colonial Pipeline to shut down. . . .
According to the FBI, the "DarkSide" hacker gang began attacking the pipeline operator on Friday and stole massive amounts of data.
"The FBI confirms that the Darkside ransomware is responsible for the compromise of the Colonial Pipeline networks. We continue to work with the company and our government partners on the investigation," the "premier" law enforcement agency said in a statement on Monday. . . .
In a few short days a cyberattack caused states of emergency up and down the Eastern seaboard. How did this happen? What should we do? Who is behind the nefarious DarkSide? Here is a collection of key stories to inform your prayers.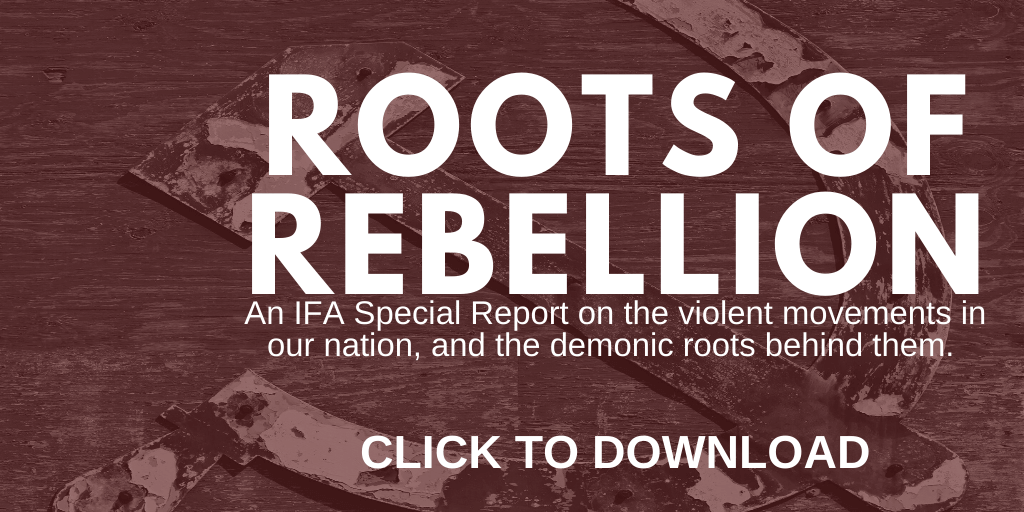 17 States in Crisis
According to Fox 5 New York, "CHAMBLEE, Ga. – More than 1,000 gas stations in the Southeast reported running out of fuel, primarily because of what analysts say is unwarranted panic-buying among drivers, as the shutdown of a major pipeline by a gang of hackers entered its fifth day Tuesday. . . .
The Colonial Pipeline, the biggest fuel pipeline in the U.S., delivering about 45% of what is consumed on the East Coast, was hit on Friday with a cyberattack by hackers who lock up computer systems and demand a ransom to release them. The attack raised concerns, once again, about the vulnerability of the nation's critical infrastructure.
A large part of the pipeline resumed operations manually late Monday, and Colonial anticipates restarting most of its operations by the end of the week, U.S. Energy Secretary Jennifer Granholm said. . . .
S&P's Oil Price Information Service put the number of gas stations encountering shortages at more than 1,000.
"A lot of that is because they're selling three or four times as much gasoline that they normally sell in a given day, because people do panic," said Tom Kloza, an analyst with S&P. "It becomes a self-fulfilling prophecy." . . .
The pipeline runs from the Texas Gulf Coast to the New York metropolitan area. The states most dependent on the pipeline include Alabama, Georgia, Tennessee and the Carolinas, Kloza said.
In Virginia, 7.7% of the state's nearly 3,900 gas stations reported running out of fuel Tuesday, according to Gasbuddy.com, which tracks supply. In North Carolina, 8.5% of almost 5,400 stations were out, the company said. . . .
To ease brief shortages, the White House is considering temporarily waiving a law that says ships delivering products between U.S. ports must be built and manned by Americans.
The Transportation Department also is relaxing some workforce requirements and enlisting railroads to deliver fuel inland. And the Environmental Protection Agency lifted some fuel quality requirements on an emergency basis. . . .
In Georgia, Gov. Brian Kemp suspended state taxes on motor fuels through Saturday. Georgia collects a gasoline tax of 28.7 cents per gallon and a diesel tax of 32.2 cents per gallon. . . .
Scattered gas stations in metro Atlanta were out of fuel Monday and Tuesday. In Georgia, nearly 6% of about 6,400 stations had run out of fuel, Gasbuddy.com said.
In Florida, drivers in some areas faced long lines, and 3% of gas stations had run out.
The state's governor, Ron DeSantis, declared a state of emergency Tuesday evening in response to the gasoline. The move activates the Florida National Guard, as needed, and directs state emergency management officials to work with federal and local officials.
Virginia Gov. Ralph Northam also declared a state of emergency. . . .
Citgo's Fairfax, Virginia, terminal ran out of premium reformulated gasoline, and its Richmond, Virginia, terminal was out of unleaded regular, according to the American Automobile Association, citing a shipper bulletin, . . .
American Airlines rerouted two long-haul flights from Charlotte, North Carolina, because of possible shortages. Passengers flying to Honolulu will have to change planes in Dallas, and those heading to London will stop in Boston to refuel.
Southwest and United flights carried extra fuel on flights to Nashville, Tennessee, Baltimore and some other airports in case jet fuel was unavailable at those airports. Normally airlines load only enough fuel for a single flight, because topping off adds to the plane's weight and hurts mileage. Most planes can carry enough fuel for a round trip, but the extra fuel burn costs money. . . .
How should the U.S. respond?
According to The Epoch Times, "The Environmental Protection Agency on Tuesday issued temporary waivers of certain fuel standards to increase the supply of gasoline in areas whose reformulated gasoline has been impacted by the shutdown. In particular, it waived the federal Reid vapor pressure requirements for fuel sold in Reformulated Gasoline areas of District of Columbia, Maryland, Pennsylvania, and Virginia. The waiver will continue through May 18.
Meanwhile, the Department of Transportation's Federal Motor Carrier Safety Administration had declared an emergency declaration for 17 states and Washington, D.C. on May 10 to allow flexibility for truckers to transport fuel.
Northam's emergency declaration (pdf) will allow state agencies to relax state requirements or regulations to mitigate the impact of the shutdown. It also will provide more flexibility and funding for state and local governments to make sure there is adequate fuel supply, according to his office. . . .
The 5,500-mile Colonial Pipeline, carrying gasoline and diesel from refineries in Texas, is the source of nearly half of the fuel supply on the U.S. East Coast.
The Biden administration projected that the pipeline would restart in a few days and urged drivers not to hoard. . . .
As of May 10, the national gas price average jumped six cents to $2.96. AAA said that if the trend continues, an increase of three more cents would mean the national average is the most expensive since November 2014, when average prices were at $2.99 and higher. . . .
The Fascinating DarkSide of Ransomware
According to The Daily Mail, "Newt Gingrich on Monday night said Joe Biden should be authorized to 'order the killings of anybody overseas' who was found to be behind attacks on America's infrastructure, describing the cyberhack of the Colonial Pipeline as 'an act of war'. . . .
Hackers from DarkSide, a Russia-based network of cybercriminals, were said by the FBI to be behind the ransomware attack. On Monday they said they were mistaken to cause 'societal consequences', and only sought money. They said they would not target critical infrastructure again, and wanted no part in any geopolitical battles.
But Gingrich said that the United States needed more power to go after those responsible. . . .
'It's an act of war against the United States to do stuff like this.
'We need to react to it as an act of war, and the American people are going to look at their representatives and their senators and say, if you don't fix this, your successor will. I won't put up with it, and I won't put up with you if you don't fix it.'
Gingrich, 77, the former Speaker of the House, said it was pitiful that the U.S. was falling prey to such attacks. . . .
In the last few months in the United States, ransomware gangs have attacked large businesses, schools and universities, local governments, hospitals and the police.
Last week Christopher Krebs, the former top cyber official in the Department of Homeland Security, told Congress that the ransomware emergency in the U.S. was a 'digital dumpster fire.'
Appearing before the House Subcommittee on Cybersecurity, Infrastructure Protection & Innovation, Krebs – who was fired by Donald Trump for stating that the November election was free and fair – said that the U.S. had a growing problem. . . .
Gingrich said that Congress needed to act. . . .
The cyberextortion attack that forced the shutdown of America's largest fuel pipeline was carried out by a criminal gang known as DarkSide that is believed to based out of Russia where they are given free rein to target Western countries.
DarkSide is made up of veteran cybercriminals but insists it is not political. Like many others, however, DarkSide seems to spare Russian, Kazakh and Ukrainian-speaking companies, which does suggest a link to Russia.
Ransomware rackets are now dominated by Russian-speaking cybercriminals who are shielded – and sometimes employed – by Russian intelligence agencies, according to US officials.
Cyber experts say Russia gives free rein to hackers who target the US and European countries.
DarkSide has already boasted that it has been paid millions of dollars in ransom from 80 companies across the US and Europe.  . . .
The US last month slapped sanctions on Russia for malign activities including state-backed hacking. The Treasury Department said Russian intelligence has enabled ransomware attacks by cultivating and co-opting criminal hackers and giving them safe harbor.  . . .
DarkSide, which cultivates a Robin Hood image of stealing from corporations and giving a cut to charity, said in a statement posted on the dark web that their only goal was to 'make money' and not create problems for society.
'We are apolitical, we do not participate in geopolitics,' the statement read. 'Our goal is to make money and not creating problems for society.'
DarkSide cultivates a Robin Hood image of stealing from corporations and giving a cut to charity. The group has posted receipts from donations it claims it has made to US charities in the wake of ransom attacks. . . .
According to data security firm Arete, DarkSide finds vulnerabilities in a network, gains access to administrator accounts and then harvests data from the victim's server and encrypts it.
The software leaves a ransom note text file with demands.  . . .
Ransoms average more than $6.5 million and the attacks lead to an average of five days of downtime for the business.  . . .
Ransom software works by encrypting victims' data and typically hackers will then offer the victim a key in return for cryptocurrency payments that can run into the hundreds of thousands or even millions of dollars.
If the victim resists, hackers threaten to leak confidential data in a bid to pile on the pressure.
According to some experts, DarkSide's code is standard ransomware but Div said that what does set them apart is the intelligence work they carry out against their targets beforehand.   . . .
Law enforcement has been largely powerless to stop the global epidemic of ransomware because experts say the cybercriminals are largely shielded by Russia. . . .
Karen Kazaryan, CEO of the software industry-supported Internet Research Institute in Moscow, told the outlet that Russian authorities have a simple rule. . . .
The nation's top security agencies, including the FBI and the Pentagon, were rocked by an unprecedented breach when it emerged SolarWinds had been hacked in December.
US officials have said the attackers were likely from Russia's SVR foreign intelligence service. . . .
Do you think this is cyberterrorism? Share in the comments below!
(Excerpt from The Gateway Pundit, Fox 5 New York, The Epoch Times, & The Daily Mail. Photo by Joe Raedle/Getty Images)
Partner with Us
Intercessors for America is the trusted resource for millions of people across the United States committed to praying for our nation. If you have benefited from IFA's resources and community, please consider joining us as a monthly support partner. As a 501(c)3 organization, it's through your support that all this possible.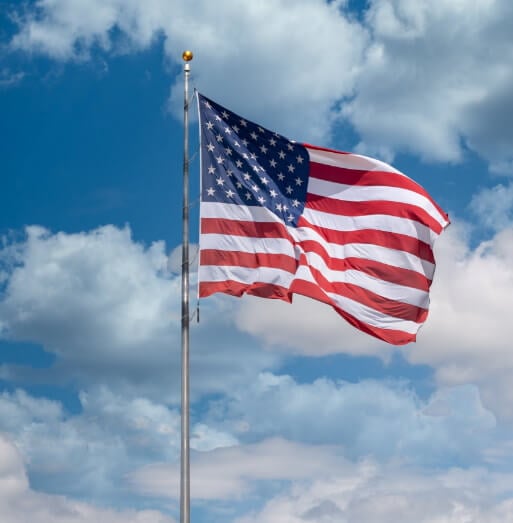 Become a Monthly Partner