IS THIS SCOTUS ABORTION CASE A FINAL SHOWDOWN?
Gabrielle Bruno and Wenona Andress
|
August 8, 2021
IS THIS SCOTUS ABORTION CASE A FINAL SHOWDOWN?
Gabrielle Bruno and Wenona Andress
|
August 8, 2021
I Prayed
have prayed
Father, we commit this battle to You. We sense You moving in this case and we want to partner with what You are doing. We pray for protection and wisdom for all those who are working on this case.
God wants a showdown, a smackdown. He wants to slam the enemy! He wants us to "water the altar" with our tears, prayers, and fasting. He wants His Name renown in this case….
Right now, a case called Dobbs v. Jackson Women's Health Organization is before the Supreme Court. This case questions the legality of Roe v. Wade and has potential to overturn it. The Supreme Court will decide this case in June of 2022; however, there are some practical and strategic ways that we should be praying for this case throughout the year. But first, let's take a look at the spiritual significance of why THIS case is special:
View Comments (4)
03/03/2020        The 50-year anniversary of the filing of Roe v. Wade
03/04/2020        The first day of the jubilee year of Roe v. Wade
03/05/2020        The Supreme Court heard a case and did not reverse a previous decision to favor abortion. COVID came the following week.
03/12/2020        COVID shut down the Supreme Court, along with the world. During this time many, many Christians were praying, "God give us another chance."
4/11-12/2020    Easter and Passover collide for the first time since the initial Passover—when the Jews were told to stay inside their homes to avoid the angel of death as it was passing over—in 2020, the entire world was ordered to celebrate both Easter and Passover inside their homes to avoid COVID, the new "angel of death."
5/31/2020          Pentecost: days after George Floyd's death on May 25, the streets on May 31 were filled with riots and literal fire, as well as Christians who took to the streets to share the Gospel and baptize new Believers in response to the unrest (spiritual fire).
09/18/2020       Rosh Hashanah: months before September, a woman in Texas had been told by God that there was a "glass ceiling" separating heaven from earth. The Lord asked her to gather shofars to blow at 6 PM, promising that their frequency would shatter the glass ceiling, allowing God's glory to come to the earth. He also gave her the number 18. In obedience, she set up a "night of 1000 trumpets" on September 18 (Rosh Hashanah) in Dallas, Texas. Hundreds of shofars blew at sundown in the Dallas City Plaza, where years earlier Roe v. Wade has been decided. Simultaneously, on this exact day at sundown, Justice Ruth Bader Ginsburg passed away, thus creating an opening/shifting of Supreme Court Justices.
The 10 Days of Awe Begins
09/26/2020       The Return is hosted by Jonathan Cahn on the National Mall in Washington, D.C., with multitudes of Christians gathering to repent and return to the Lord. The shofar blew, and simultaneously across the street, Amy Coney Barrett was nominated to be the next Supreme Court Justice.
05/17/2020        The Supreme Court announced that they will hear the Dobbs v. Jackson Women's Health abortion case. Simultaneously, Darwin's Arch, a natural rock formation in Galapagos Islands named after Charles Darwin, the founder of evolution, collapsed into the sea.
Who is in the fray? In America we are under a wicked rule of law that legalizes a national right to abortion. We have come before the Supreme Court with other abortion cases over the past 50 years and have been let down as they have not ruled in favor of life. The Lord's blessings and favor on America cannot be fully released while we still have this stain on our soil.
More than 80 pro-life briefs were filed in the case: the Thomas More Society, the ACLJ, Alliance Defending Freedom, Intercessors for America, The Justice Foundation, The Moral Outcry, Illinois Right to Life, the American Association of Pro-Life Obstetricians & Gynecologists, the Inner Life Fund and Institute for Faith and Family, Life Legal Defense Foundation, Roman Catholic Diocese of Jackson and Roman Catholic Diocese…and more!
You can sign onto the IFA brief! Find out all the details at appealingforlife.com!
Pro-abortion briefs will include Planned Parenthood and many others. Allan Parker, an attorney working on the case, recently reported, "This is a true spiritual battle because the Satanic Church and the High Priest of the Druids have previously filed abortion cases and likely will prepare a brief and file again in this case. We are battling forces of darkness." But he states there is an "army of righteousness" and there is cooperation between the parties working on the briefs. There will be thousands of women, hurt by abortion, who have voices in a brief. Jewish Rabbis requested a brief because God condemns murder in the OT. Parker states there will be briefs refuting medical lies such as that "abortion is safer than childbirth".
Gabrielle Bruno, a legal intern working on the Dobbs v. Jackson case, believes that she has been placed there supernaturally "for such a time as this." Meanwhile, Gabrielle and her mother are leading a strong intercessory prayer group that has been meeting corporately every single day since October 25, 2020. All the pieces are in place. For the purposes of this task, they are calling themselves the Angels for Life Prayer Force.
When Gabrielle asked God, "Why do you have me on this big case?" He answered and gave her two words: "Humility, and control. I am requiring my people on this case to be humble, and relinquish control to Me." She said, "God, I hear you; this is a legal battle, and these lawyers are used to using their strategies." God told her, "Let me lead. I want to do this My way. Man's way is not working. Just trust me."
Bruno believes this abortion case is God's way to reveal himself again, just as He revealed himself in 1 Kings 17 and 18. God is saying: "It's My set up to reveal a miracle." Believers around the world have been begging God to "send the rain" for months and months. God wants to send the rain! We have been praying for a miracle in our land, but we have a national stain, a national law legalizing the killing of babies. We have been praying for Him to come back and give favor to America, to Israel, to the world. We must take this stain away! But we must follow HIS timeline. We must follow HIS plan. And we must give HIM the attention HE IS ASKING FOR, the attention that HE deserves. Intercessors, it's time to pour our tears, prayers and fasting on the altar. God wants a showdown!
How can you be praying?
Here is a list of prayer points to cover the legal teams preparing briefs, with a deadline of July 29 for submission. Meet with your family, church, and friends. God wants this to go viral! And stay tuned…more prayer points will be coming, as new and different prayer strategies will be needed after July 29.
Specific prayer strategies:
● Pray for the Lord to give dreams to these legal teams, and to convict them in the Spirit to follow God's strategies for the briefs, regardless of how unconventional His strategies may be. Pray that their writings flow from His revelation, including His Name.
● Pray that these lawyers and legal teams are suited in their Ephesians 6 armor at all times, from now until July 29, so that no weapon of the enemy will prosper; and so they have courage in their convictions; boldness; and confidence in their decisions.
● Pray for the Lord to supernaturally protect and cover every person attached to this legal and spiritual battle: the lawyers, clerks, assistants, interns, and all others; along with protection for their spouses, children, grandchildren, and families. Pray specifically for Scott Stewart, who presents the most important brief on July 22nd.
● Pray that many more fervent intercessors will join us now, and until the case is decided in the Supreme Court.
Will you pray over these strategies for victory in the Court? Share your prayers below in the comments!
(This article was authored by Gabrielle Bruno, an intern working on the Dobbs v. Jackson Women's Health Organization case, and Wenona Andress, friend and IFA Intercessor. Picture by Canva.)
Partner with Us
Intercessors for America is the trusted resource for millions of people across the United States committed to praying for our nation. If you have benefited from IFA's resources and community, please consider joining us as a monthly support partner. As a 501(c)3 organization, it's through your support that all this possible.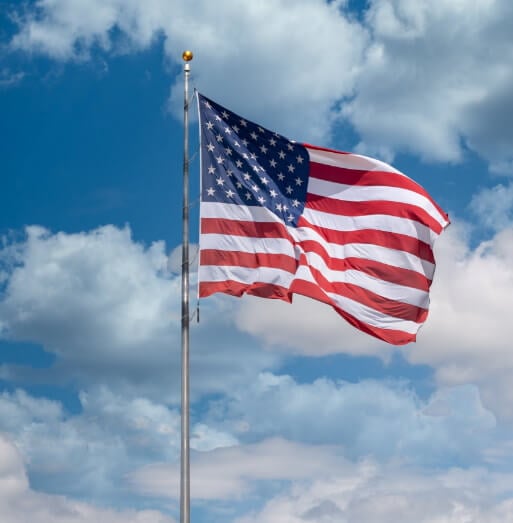 Become a Monthly Partner