PROPHETIC MESSAGE TO THE FAITHFUL REMNANT
IFA Intercessor
|
August 8, 2021
I Prayed
have prayed
Dear Lord, forgive us; forgive our sins. Please forgive the sins of this nation. Help us seek You with all our hearts and soul. In Jesus name we pray. Amen.
Early this year I was discouraged and disappointed with what was going on in the country. I felt the prayers and intercessions of many Christians were in vain. I prayed and sought the Lord, wondering and asked, "Lord what is going on? Why are all these bad things happening in the country? Many had prayed, fasted, and did all we could as we prayed for this nation to be restored to godliness, righteousness, and justice." Here is to share what I felt the Lord said. The words in italics are the Lord's, and the words in parenthesis are my comments:
"You asked for forgiveness but did not seek my face. (Forgive us, forgive me Lord).
View Comments (6)
My people did not remember; they forgot the Covenant their forefathers made with Me (the Mayflower Pilgrims). Like My covenant with Abraham for the people of Israel, their Founding Fathers made a covenant with Me too- for the preaching of the Gospel. I established this nation; I birthed this nation as a place of refuge for My people (Israel) and persecuted Christians. But the children (of the Founding Fathers of this nation) forgot Me and have forsaken My Law. They did not seek Me in time of prosperity. They sought other gods and followed their wicked ways. So, I gave them to the hands of their enemies, like I gave Israel and Judah over to Assyria and Babylon.
Other nations interfered (during election, China, Iran, etc.). A prophet called (Jonathan Cahn), 'Return to Me.' Yes, there was a big gathering, but hearts were not with Me. They repented but did not seek My face."
Then you will call upon Me and go and pray to Me, and I will listen to you. And you will seek Me and find Me, when you search for Me with all your heart. (Jer. 29:11-14 NKJV)
"Yes, many prayed and cried to Me in this election, but they just voiced out what they want Me to do- wanting justice and to make things right, to fix the situation; but they did not seek My face. They did not ask what My plan and purposes are. Yes, My mercies endure forever; but My mercy has been stretched. I have been merciful since the day abortion was legally allowed in this nation (47 years). Then, they added to their iniquities the abomination of same sex marriage. I sent calamities, warnings, and plagues; but still, they did not repent and turn to Me."
The Faithful Remnant
I say of the holy people who are in the land, "They are the noble ones in whom is all my delight."
(Psalm 16:3)
"I have heard your cries. I saw your faithfulness. You have kept my Word (Law and Covenant). You have listened to My voice. I have given you the key to My Kingdom."
The key to the house of David I will lay on his shoulder; So, he shall open, and no one shall shut; And he shall shut, and no one shall open.  (Isaiah 22:22 NKJV)
You will come in and out of my pasture (Psalm 23).
"I have given you My sure mercies of David, My blessing of Abraham. Your foundation will not be shaken. To those who made themselves ready for when I come, I will come to you; I will rescue you from the fiery trial that is to come. When I pour out my furious wrath upon the sons of men, the wicked ones; I will shelter you, protect you; and in My presence you will find refuge."
Then I was reminded of a vivid dream I had one morning in September 2020.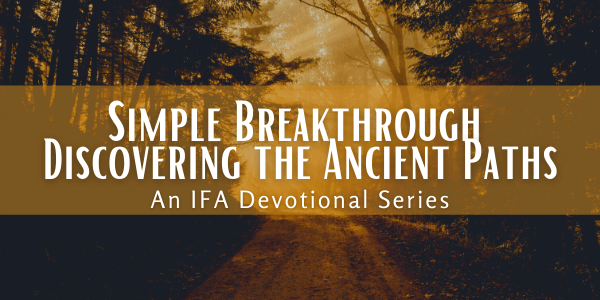 My husband and I were in a small room inside a big building. I was not sure, but perhaps it was a hotel. I know the building had many rooms. We were inside huddled together in a corner, sort of hiding. In the dream, I saw our room door was shut, and we looked at the glass window to the hallway to make sure no one could see us. Then suddenly the door opened. A woman came in, with short hair, maybe in her late 60's. She went straight across the room and stood next to the window to the outside. It was a small window, and she opened it a little for us to see. As she pointed at the window to the outside world, we could see that the sky was dark and bleak. It was supposed to be daytime, perhaps afternoon, but we could see stormy clouds. Then she pointed to a white stone that looked like a chair or throne which appeared like a vision or an invisible movie screen picture on the wall. It was like a marble stone chair with bits of clay. We saw the picture; like watching a movie scene. Then she said to us, "That's Jesus, on the throne. He is the rock." And then the dream ended.
After a couple of days or so, as I pondered and prayed about the dream, I felt that the Holy Spirit revealed to me a portion of the interpretation of the dream. The woman was an angel. The dark clouds outside, were the chaos and all the negative things happening in the world. (During that time in real life, there was chaos happening in the country such as the pandemic, protests, etc.). Then the Holy Spirit led me to Psalm 91:
He who dwells in the secret place of the Most High
Shall abide under the shadow of the Almighty.
I will say of the Lord, "He is my refuge and my fortress;
My God, in Him I will trust."  (Ps. 91:1-2 NKJV)
This is what I felt led me to the meaning of the dream. The room we were in was like a secret room.  There were other rooms in the building. The woman was an angel of God.
Despite all the bad things and chaos of those dark days, I was reminded that if Jesus is our Lord, He is our Rock. If Jesus is our Lord and Rock, then we stay in the secret place of the Lord. We are safe and secure in the secret place of the Lord.  He shall hide us in times of trouble under His mighty wings. Continuing the message from the Lord:
"When perilous times come, My people (the faithful remnant) will be secure in My arms. Abundant peace I will give them. They will not lack anything, when the wicked perish at the presence of the Lord Almighty."
The Lord reigns, let the earth rejoice… clouds and darkness surround Him, righteousness and justice are the foundation of His throne, a fire goes before Him. (Psalm 97:1-6)
"God is in the midst of her, she shall not be moved. I take note, I know every man's heart, I know who is Mine. My sheep hear my voice. When you pass through the fire you shall not be burned. When you pass through the river, it shall not overwhelm you. I will be with you in trouble."
Does this inspire you to seek God's face for His perfect will for our nation and for a covenant renewal? Share your prayer below!
(Written by Vicki David, IFA Intercessor. Photo Credit: Marla Prusik/Unsplash).
Partner with Us
Intercessors for America is the trusted resource for millions of people across the United States committed to praying for our nation. If you have benefited from IFA's resources and community, please consider joining us as a monthly support partner. As a 501(c)3 organization, it's through your support that all this possible.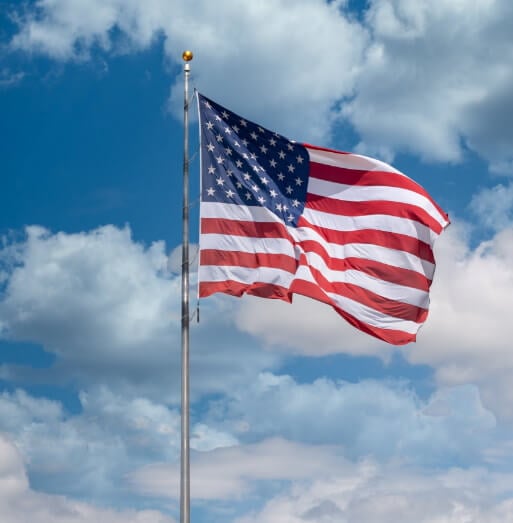 Become a Monthly Partner