August 1, 2020 | From Aaron Mercer, IFA Contributing Writer
Lord, please help us to be wise stewards of Your creation that You put in our charge. May we be motivated by truth and love — not captivated by fear.
Climate change is… How do you end that sentence? Would you say "real"? "Dangerous"? "A hoax"? Maybe just "confusing"?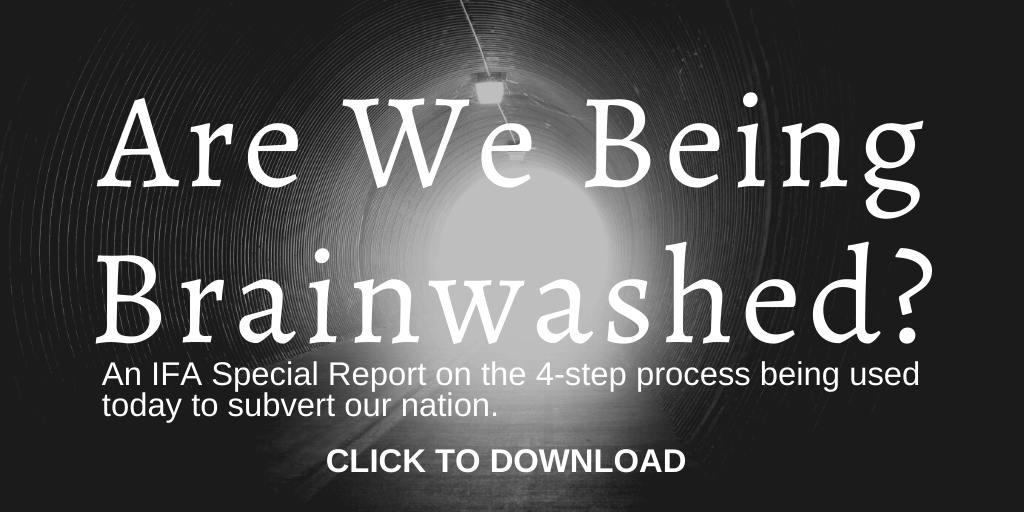 Well, former Vice President Joe Biden believes climate change is "an existential threat." In fact, according to his presidential campaign, he "knows there is no greater challenge facing our country and our world."
That is a big statement. And when a top leader says something like that, I'm listening. Especially when what follows is an assertion that "the United States urgently needs to embrace greater ambition on an epic scale to meet the scope of this challenge" (emphasis mine).
Now the last three weeks we have been trying to get a sense of priorities for a Biden administration, zooming in on an extensive set of recommendations issued by the Biden-Sanders Unity Task Force. We've looked at health care and education.
Today we look at the climate issue, which is REALLY big for them. In fact, it is the first issue discussed at length in the Biden-Sanders report. Also, its title and much of its text is copy-and-pasted into the "Combating the Climate Crisis and Pursuing Environmental Justice" section of the draft Democrat party platform that will be voted on in Milwaukee later this month.
There is a lot in the Biden-Sanders report that could be good for discussion. Taking better care of our land and waterways, countering pollution, and infrastructure investment all seem like goals people of different political perspectives could hash out ways to pursue together.
But there are also recommendations aggressively clamping down on fossil fuels and requiring a new "climate test" for infrastructure projects domestically and abroad. In addition, the Biden-Sanders team wants to rejoin the Paris Climate Agreement, contribute to the international Green Climate Fund, and make climate a top diplomatic priority. Moreover, they want to re-organize parts of the U.S. government to elevate climate policy with such new entities as a White House Office of Climate Mobilization and a U.S. Justice Department Office of Environmental Justice "to hold corporate polluters accountable."
The climate drafting team was led by former Secretary of State John Kerry and Rep. Alexandria Ocasio-Cortez. While Ocasio-Cortez's Green New Deal was not specifically in the unity recommendations, it's worth noting that Biden believes her massive plan "is a crucial framework."
It's also worth remembering what Senate Majority Leader Mitch McConnell said about the Green New Deal after he brought it up for a recorded vote last year:
"Yesterday, the vast majority of Senate Democrats could not dismiss something as crazy as ending the production of American oil, coal, natural gas, and nuclear energy within a decade…. Senate Democrats could not reject a plan to take more control over where Americans choose to live, how they choose to get around, and how they earn a living. Senate Democrats could not even reject a plan that, according to rough estimates, could raise families' utility bills by hundreds of dollars a month and cost the U.S. government more than the entire 2017 GDP of the whole world."
Now I should say that I'm a nature-lover. I love walking in the woods. Oceans, lakes, and rivers are a balm for my spirit. And I am fascinated by creatures large and small.
As I said on Earth Day on my blog, I don't submit to "Mother Earth" dogma. But I do desire to embrace wholeheartedly the gifts of our Father the Creator. He designed this planet and put us here for a purpose. In fact, Genesis 1:28 indicates that we are supposed to steward this place and have a leadership role here.
We are also called to love our neighbors.
So if something is happening to our climate — and many scientists point to evidence that something is — then we need to pay prayerful attention. If climate change is real — regardless of its cause — and if its consequences could be most harmful to the poor in our world, then we need to think about that and how to really help. We also need to do our best to properly steward ecosystems God created as good.
But here's the thing, if climate change is not the imminent apocalypse some paint it to be — if there is room for conversation about the science and/or potential remedies — then the care we take in our response in that situation is equally important for hard-working Americans and the future of our nation.
Then God said, "Let us make mankind in our image, in our likeness, so that they may rule over the fish in the sea and the birds in the sky, over the livestock and all the wild animals, and over all the creatures that move along the ground." (Genesis 1:26)
Aaron Mercer is a Contributing Writer with two decades of experience in Washington, D.C.'s public policy arena and Christian associations. A seasoned strategist, he aids organizations with research, analysis, and writing services, and he reflects on faith, technology, and the public square at FTPolicy.com.
What do you think? How is the Lord prompting you to pray on this?