INTERCESSORS RESPOND TO DANGEROUS RESULTS OF GIVING UP
IFA Intercessors
|
December 12, 2020
INTERCESSORS RESPOND TO DANGEROUS RESULTS OF GIVING UP
IFA Intercessors
|
December 12, 2020
I Prayed
have prayed
Father, thank You for speaking to us. Make us sensitive to Your Holy Spirit,
IFA was deeply impressed by the responses of intercessors to 5 Dangerous Results of Giving Up. We wanted to share a few of them here with you.
Keely says:
View Comments (88)
Dear Dave and Intercessors,
On November 18, 2020 early in the morning on the West Coast the Lord gave me a vision and a word from Scripture after I asked Him to show me what was going on in this election.
Isaiah 9:2-4 "The people walking in darkness have seen a great light, a light has dawned on those living in the land of darkness. You have enlarged the nation and increased its joy. The people have rejoiced before You as they rejoice at harvest time and as they rejoice when dividing spoils. For You have shattered their oppressive yoke and the rod on their shoulders, the staff of their oppressor, just as you did on the day of Midian."
I looked up the references to the day of Midian and they were Judges 7:19-23 and Judges 8:11-13.
Basically these verses talked all about the trumpets sounding, the jars breaking and the enemy fleeing. They also show a young man coming forward and giving the names of 77 officials, and 2 Kings being captured after the enemy panicked.
I felt in my spirit the jars were us, just common citizens broken before the Lord but our prayers are the trumpet sounds that confuse the enemy. I then saw in my mind's eye humongous bins in the U.S. post offices across the country filled with ballots, being hidden and awaiting disposal. These ballots all said Trump on them.
My prayer is Lord, as broken common jars before you, let our cry to you be the trumpet sounds that route the enemy, confuse their plans, bring out the names of 77 officials and expose 2 leaders (Kings) who have evil intent for your people and your nation of America. . . Bring justice Oh Lord just as you did on the day of Midian, in Jesus name.
Nelly says:
I am one of your intercessors and I want to leave a word of encouragement for you. On November 21st, the Lord gave me an experience as I was coming in agreement with brother Dutch Sheets. He was leading one of his prayer meetings in one of the contested States— I don't remember exactly which one because the moment he started to lead us, I was in the spirit. I was speaking in my prayer language which he encouraged us to do during the service. The Lord showed me in my spirit a massive rope made of 3 cords coming from the heavenly places down to the earth. It was hanging or suspended from the air. I saw in my vision that the day was grayish, gloomy, and foggy and as we continued to pray and intercede for the nation, the rope started to untangle and reverse, untangle and reverse all the way up until I could see no further into the heavenlies. The three cords rope became three singular cords.
The Holy Spirit reminded me of the Scripture that says that a cord rope is not easily broken hence why he was separating the cords as we prayed, making it three so it will be easier for his Ekklesia to break. This vision or spiritual experience was amazing and very encouraging to me. I have been sharing it with my prayer group on FB and with other believers and I wanted to share it here to encourage you to continue to pray because the Lord is on our side and He is listening to our prayers and He's shifting and changing things— the victory is ours if we do not give up. If we do not grow weary and wait to see the salvation of the Lord!
Be blessed.
(Photo Credit: Unsplash.)
What were your thoughts on our article 5 Dangerous Results of "Giving Up"?
Partner with Us
Intercessors for America is the trusted resource for millions of people across the United States committed to praying for our nation. If you have benefited from IFA's resources and community, please consider joining us as a monthly support partner. As a 501(c)3 organization, it's through your support that all this possible.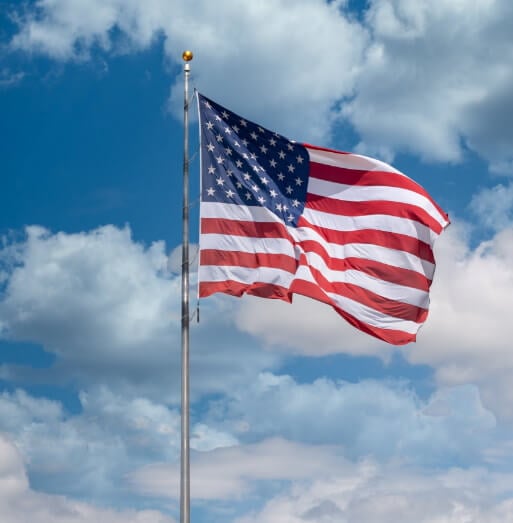 Become a Monthly Partner