Intercessors Must Pray about Redistricting Efforts
Aaron Mercer, IFA Contributing Writer
|
May 17, 2022
Intercessors Must Pray about Redistricting Efforts
Aaron Mercer, IFA Contributing Writer
|
May 17, 2022
I Prayed
have prayed
Lord, please favor fair mapmakers of our nation's political "geography" and frustrate disreputable schemes.
With primary season in full swing, the 2022 election cycle is well underway. Head-to-head match-ups draw headlines, but another set of contests are also taking important twists and turns. Those are the redistricting debates.
View Comments (8)
As a history student, I remember teachers and professors emphasizing an understanding of geography. The location of mountains, deserts, plains, rivers, oceans, and more sets the stage for history's dramas to play out. Electoral "geography" similarly creates the theater for politics and, therefore, public policy. Any candidate serious about winning a campaign will know the boundaries of his or her hoped-for district and details about the neighborhoods within it.
Every ten years states reshuffle those maps for federal and state races following the most recent national census. This re-evaluation of the "geography" is intended to ensure that a state's districts are fair reflections of the voting public with approximately the same number of people in each one. The new maps also address new district boundaries needed if a state adds or loses congressional seats based on the population findings of the census. There are only 435 seats in the House of Representatives, so the allotment of seats for each state is dependent on their population relative to the nation as a whole.
Some states delegate redistricting powers to a commission while in others the state legislatures are directly in charge. There are general ground rule principles like contiguity of districts and prohibitions on discrimination based on race or ethnicity. But for commissions or legislatures, particularly the latter, you can imagine that the political wrangling can become intense.

Again, the basic principle is to create fairly drawn districts given the most recent population data. However, which particular neighborhood gets assigned to what district can be very important to individual legislators. Moreover, state and national political parties —attuned to larger trends in different locations — are also very interested in these deliberations. After all, they will affect the political playing field for a decade to come.
The stakes are high. And that is all the more true when legislatures are governed by relatively razor-thin majorities of one party over another — like the situation in Congress right now. So you might not be surprised when battles erupt in swing states like Ohio or Florida. In fact, just this past week, a court ruled against a map backed by Florida Governor Ron DeSantis in a decision sure to be appealed by state authorities.
But redistricting battles can also extend to places far from what is often viewed as battleground territory. New York, for example, is one of the most "blue" places on any national political map. Democrats control 19 of 27 congressional districts and in the 2020 cycle they actually won a supermajority in the state senate for the first time since before the Civil War. Yet it is the site of an intense redistricting battle.
The Empire State is losing one congressional seat, but New York Democrats hoped to reshuffle district boundaries in such way that they would be favorites to win 22 of the 26 new districts. In other words, they hoped to net 3 seats — potentially a game-changer for the U.S. House of Representatives where Republicans currently only need to flip a net of 5 seats to regain the Speaker's gavel.
Yet, despite their supermajority, New York Democrats have had several incredible setbacks. The state has a hybrid approach to redistricting — allowing a commission first attempts at drawing new district lines. If the commission fails, the legislature can step in to clean up a final map. The commission did fail, but in a way noncompliant with state rules. So a judge (a Republican) halted the new maps advanced by the legislature on procedural grounds. He also found the maps violated New York's constitutional prohibition on gerrymandering to benefit a particular party.
But then, to the surprise of many, a Democrat-dominated higher court upheld the judge's ruling. And when Democrats tried their hand in a federal court, the judge there admonished them for their "Hail Mary pass, the object of which is to take a long-shot try at having the New York primaries conducted on district lines that the state says is unconstitutional."
This contest — and others still underway around the nation — show just how important establishing the political geography of the land is. May we pray for the efforts of wise and fair mapmakers to prevail.
How are you praying about the redistricting battle? Share this article to raise awareness of the importance of political geography.
Aaron Mercer is a Contributing Writer with two decades of experience in Washington, D.C.'s public policy arena. Photo Credit: Canva.
Partner with Us
Intercessors for America is the trusted resource for millions of people across the United States committed to praying for our nation. If you have benefited from IFA's resources and community, please consider joining us as a monthly support partner. As a 501(c)3 organization, it's through your support that all this possible.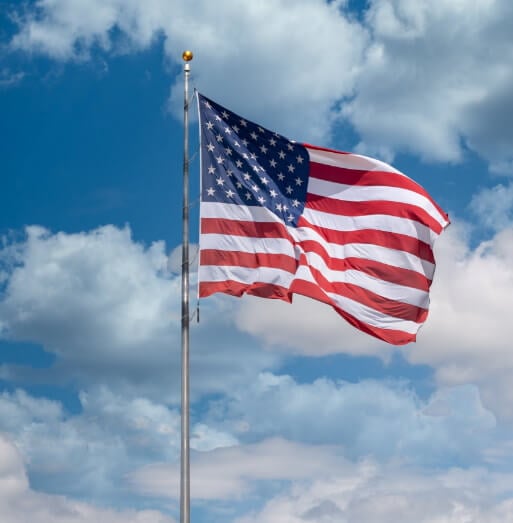 Become a Monthly Partner
You can post a prayer to share with others.
Christine S
May 18, 2022, 9:13 pm
Lord, please favor fair mapmakers of our nation's political "geography" and frustrate disreputable schemes.
Alan V
May 17, 2022, 8:24 am
Lord, please favor fair mapmakers of our nation's political "geography" and frustrate disreputable schemes. Honest maps delight You just like honest weights and measures. Praise Your integrity!