In Elon Musk We Trust?
David Kubal, IFA President/CEO
|
April 9, 2022
I Prayed
have prayed
Father God, we pray for free speech and debate on Twitter. We pray for salvation in Christ Jesus for Elon Musk.
Could Elon Musk be the means by which God is answering our prayers?
Earlier this week we learned that Elon Musk has taken a 9.2% stake in Twitter, making him the largest single shareholder with his $2.64 billion investment. This disclosure was followed by the announcement that he will take a seat on the company board.
View Comments (86)
This purchase came on the heels of great speculation about Musk and Twitter. Just a few weeks before, Musk tweeted that the social media company is "failing to adhere to free speech principles fundamental fundamentally undermines democracy."
All of this put hope in the hearts of freedom lovers – and intercessors – that the Maverick Musk is positioning himself to change Twitter's practices and to embrace freedom of speech and free debate. This hope was further encouraged by analyzing the fact that he filed a 13D form with the US Securities and Exchange Commission, instead of a 13G form. A 13D form indicates that he will be an active investor and not a passive investor.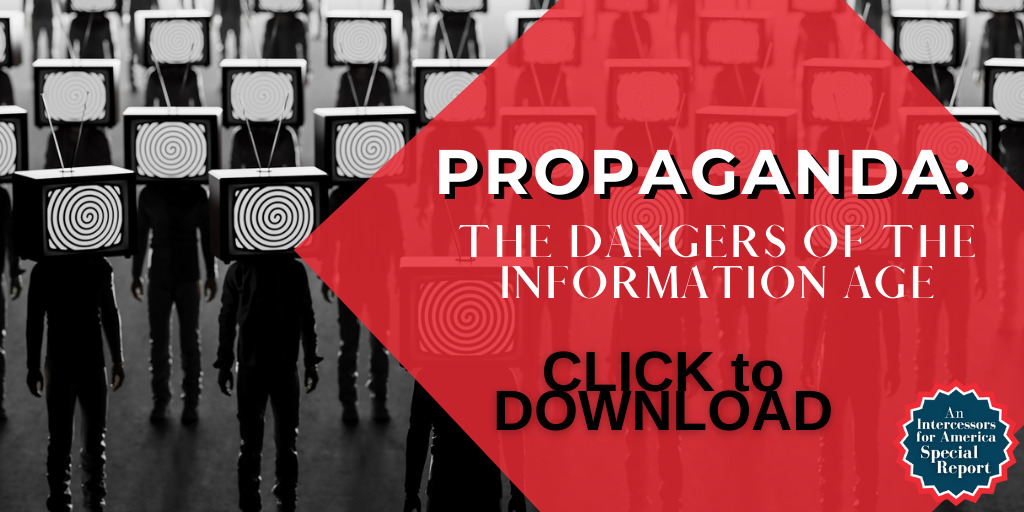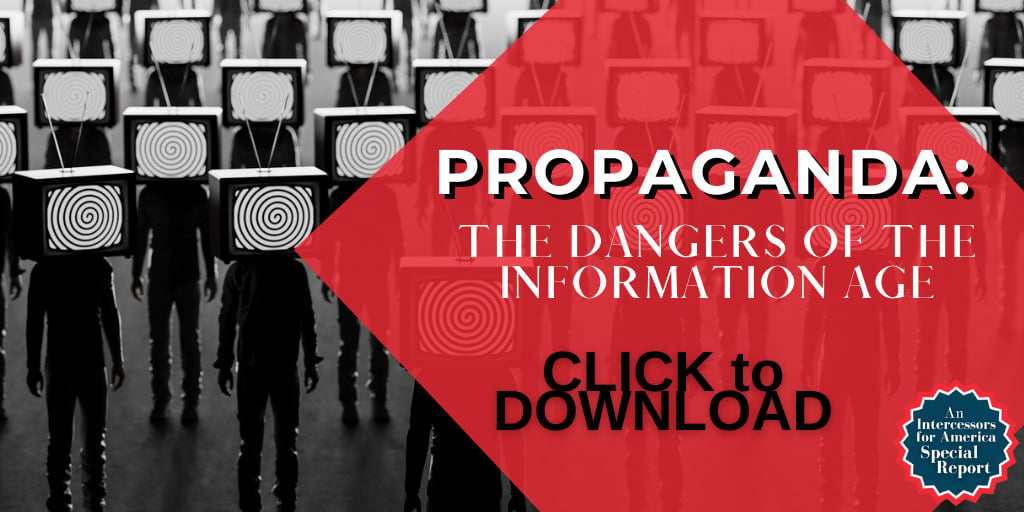 Why is this significant?
We have been praying for freedoms in America. Freedom of speech. Freedom of religion. Big tech billionaires have collectively coordinated the squelching of freedoms through banning "misinformation," enforcing "community standards," and other subtle and blatant forms of censorship.
But let's consider what could happen in the event of serious attempts to change the "standards" of the left-leaning social media platform.
Twitter would release an avalanche of attacks by the cultural elites, declaring that Twitter is now a platform for racism, transphobia, white supremacy, terrorism, and increasing list of false labels and accusations. Even the Department of Justice would probably get involved. You might remember the Domestic Terror Alert recently sent out because of issues like Covid vaccines and mandates.
The backlash would be immediate and likely include legal action because of fears about "exposure" to legal liability. Other organizations begin to sever relationships with Twitter. Southern Poverty Law Center would describe it as a hate platform.
Additionally there are powerful forensic labs utilized by some of the most powerful companies in world that search organizations and individuals on the internet to label them as sources of misinformation. This lab's algorithms are determined by cultural elites exerting their world view on us.
Then blackballing by celebrities, powerful activists, influential journalists would work together to take the public image of Twitter, drag it through the mud, and demonize it like those of us are demonized for believing God created man and women as the design for sexuality and marriage. Google and Apple would take Twitter out of their app stores.
Who would be crazy enough to fight this fight?
Elon Musk. The richest man in the world, iconoclastic, known to do what he wants, not bending to what is expected of him.
Let's pray for Elon Musk:
Pray he would be saved and surrender his life to the lordship of Jesus Christ.
Pray he would live the life that God has planned for him (Jer 29:11) and do the works that God wills (Eph 2:10).
Pray he would seek God and His ways, humbly understanding that God's plan is always the best for anyone's life.
Pray he would realize the true treasure in life is knowing God. We love this from Devoted to God Now: "If Elon were to ask the Lord for His plan for his life, he would find answers he's still seeking. Power and placement in the world is one thing. Power and placement in the kingdom of God holds true treasures."
Pray he would impact Twitter for good, promoting free speech and free debate.
Pray he would comprehend the truth about what it means to be human and would not use Twitter as a platform to spread transhumanism. Want to read more about Musk and transhumanism? Click here and here.
Pray he would use his power and platform for God's purposes.
How are you praying for Elon Musk? What are you hearing from the Lord about him? About this news? Please share in the comments.
Photo credit: Getty Images.
Partner with Us
Intercessors for America is the trusted resource for millions of people across the United States committed to praying for our nation. If you have benefited from IFA's resources and community, please consider joining us as a monthly support partner. As a 501(c)3 organization, it's through your support that all this possible.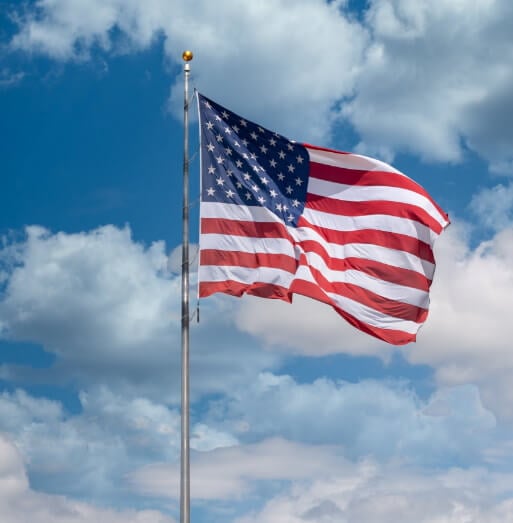 Become a Monthly Partner
You can post a prayer to share with others.
PRISCILLA M
April 10, 2022, 3:32 am
Father God, we pray for free speech and debate on Twitter. We pray for salvation in Christ Jesus for Elon Musk. Jesus you use many people to accomplish your agenda. I lift up prayers for Elon Musk that he will feel the presence of Jesus Christ and allow this presence to be fruitful as his heart is feeling Love and Peace. I pray there will be positive results from his actions. I lift up Gods words that will give him a hunger for Gods words. I pray for his soul to be touched with a understanding that will inspire him to start learning about Gods Grace and that becoming a Christian will bring joy, happiness, & peace into his life and a giving heart to help others in need. Thank u Father for the reminder that we must pray for those that think they have no need of Jesus help just because they have money. Bring a revival spirit upon him and your will be done in Jesus Name. Thank you Jesus, we ❤️ you.
Christine S
April 9, 2022, 11:16 am
Yes, Father, we ask for Elon's eternal salvation, and if You are indeed using him to promote righteousness, then thank You. If not, please do not let us be deceived by the enemy (satan).
Gretchen C
April 9, 2022, 9:52 am
Holy Spirit, in Jesus name we ask that You prepare the heart of Elon Musk, so that he will be good soil for Your seed; that You would remove him from the side of the road and place him in the good God-tilled soil where Satan cannot steal, kill or destroy. Surround him with believers to help guard his heart and mind in Christ Jesus. I ask that You lift the veil from his heart and give Him revelation of who You are; "that the God of our Lord Jesus Christ, the Father of glory, may give to him a spirit of wisdom and of revelation in the knowledge of Jesus Christ as Lord and Savoir; that he may see the light of the Gospel of the glory of Christ, who is the image of God."(Ephesians 1: 17) we pray that the root of pride in him be broken(see 2 Corinthians 10: 3-5); that "all speculation and every lofty thing raised up against the knowledge of God be destroyed by our divinely powerful weapons of destruction, taking down spiritual fortresses. Holy Spirit capture the thoughts of lying spirits and block them from his mind and heart. We pray that he comes to true repentance. (2 Timothy 2: 25-26) Dear Lord, please grant him repentance leading to the knowledge of the truth, that he may come to his senses and escape from the snare of the devil, having been held captive by him to do his will. For the Lord is not slow about His promise, as some count slowness, but is patient toward Elon, not wishing for any to perish but for all to come to repentance."(2 Peter 3: 9, NAS) Yes and amen!
Anne J
April 9, 2022, 7:46 am
Father God, we pray for free speech and debate on Twitter. We pray for salvation in Christ Jesus for Elon Musk. I pray Father God that he will see the truth as he does the leading in this flat form, the tweeter. I pray that your name Jesus, be exalted in this flat form! I pray for the fire of the Holy Ghost fall in this flat form, the tweeter! I pray in Jesus powerful Name! Amen.
Alan V
April 9, 2022, 7:25 am
Father God, we pray for free speech and debate on Twitter. We pray for salvation in Christ Jesus for Elon Musk. Use this man for Your purposes O Lord, make him a "strong oak" (Elon) in You. May reform in You proceed, O Lord God.
Linda O
April 9, 2022, 4:54 am
Abba Father, Almighty Father, creator of all things visible and invisible. I did what you prompted me to do: I looked up the meaning of the name Elon, which is " strong Oak". Strong Oaks represent those who are powerful in You and your purposes here on earth. I declare Elon Musk will live up to his name being that oak of righteousness for this nation, America, declaring the name of Jesus/ Yeshua in all he does. You will lead and guide him now and forever more, being anointed like the tribe of Zebulon….providing the wealth you have given him for Your purposes from the foundations of the earth, Your destiny for him before he was born, for such a time as this, in Jesus our Messiah's name Amen and Amen! We give You oh Lord our God, Elohim, all the glory for what You are doing right now in his life.