IFA INTERCESSOR OFFERS PRAYER ABOUT CORONAVIRUS
Janis Taylor, IFA Intercessor
|
March 15, 2020
IFA INTERCESSOR OFFERS PRAYER ABOUT CORONAVIRUS
Janis Taylor, IFA Intercessor
|
March 15, 2020
I Prayed
have prayed
Lord, hear our prayers for mercy.
One of our IFA intercessors shared this prayer, crafted by their local prayer group as they sought to appeal to the Lord regarding the coronavirus. We offer it here as a prayer we can lift up to God in unity. 
A Prayer Concerning the Coronavirus Outbreak
View Comments (3)
Dear Heavenly Father,
We come to you at this troubled time on behalf of our nation, our neighbor, our loved ones, ourselves, and even the entire world. You are our ever-present help in trouble.
We humbly and boldly pray that you would put an end to the spread of Coronavirus. We pray that you would heal those infected with the virus. And we pray that you would comfort those who mourn for loved ones lost due to the virus.
While we follow sensible measures directed by healthcare professionals, we refuse to be paralyzed by fear or overcome by anxiety. We cast all our anxiety upon you, for you care for us. In you we live and move and have our being. Our times are in your hands.
We pray that as followers of Jesus Christ we will be at our very best during this uncertain time. By your grace we commit to closely follow the leading of your Holy Spirit. May the light of Christ shine through us to a troubled world, for your name's sake and for your glory.
Today and every day we ask you to reveal any sin in our lives, so we can quickly repent, be completely cleansed and receive the forgiveness you promise. We also repent for the sins of our nation. We ask your mercy and forgiveness for the United States of America. May we return to you as a nation.
We give you thanks for national, state and local leaders who are working to keep us safe. We earnestly pray you would grant wisdom and protection to President Trump, to Governor (name) and to (local mayor or leader name).
We give you thanks for healthcare workers and all others who are courageously serving the public in the face of this threat. We earnestly pray you would protect them from all harm, that you would command your angels concerning them, that they would dwell in the shelter of the Most High.
You are our Provider. We pray you would provide for businesses who are losing customers, and their employees who cannot work. We pray you would provide for families with children whose schools have closed. We pray you would provide for churches and ministries as they seek to serve their local communities.
In the face of this global threat, we pray that people everywhere would turn to you. We know that anyone who comes to you will not be turned away, and everyone who calls on the name of the Lord will be saved. Come Lord Jesus to those who call out to you.
You have told us to expect many troubles in this world, but you also said, "be of good cheer, because I have overcome the world." We strive to fully trust you as we walk through this season in the light of your unfailing love.
And as always, we look forward to that day when we shall see you face to face, when you shall wipe every tear from our eyes and make all things new.
The Spirit and the bride say, "Come!" And let the one who hears say, "Come!" Let the one who is thirsty come; and let the one who wishes take the free gift of the water of life (Revelation 22:17).
Amen March 14, 2020
Partner with Us
Intercessors for America is the trusted resource for millions of people across the United States committed to praying for our nation. If you have benefited from IFA's resources and community, please consider joining us as a monthly support partner. As a 501(c)3 organization, it's through your support that all this possible.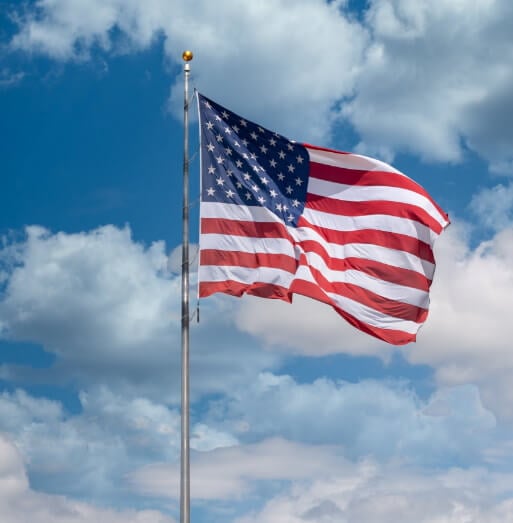 Become a Monthly Partner