IFA EXCLUSIVE: HOW YOU CAN PRAY FOR FAITH LEADERS IN TRUMP ADMINISTRATION
IFA Staff
|
October 5, 2019
IFA EXCLUSIVE: HOW YOU CAN PRAY FOR FAITH LEADERS IN TRUMP ADMINISTRATION
IFA Staff
|
October 5, 2019
I Prayed
have prayed
Praise God that our President values and protects religious freedom. Thank God that the White House is encouraging partnership with faith-based organizations.
On our October First Friday Prayer Conference Call, we were joined by Mark Zelden, the director of the Centers for Faith and Opportunity Initiatives in the Department of Labor. Zelden is part of the White House Faith and Opportunity Initiative which aims "to assist faith-based and other organizations in their efforts to strengthen the institutions of civil society and American families and communities."
Did you miss the prayer call? You can always listen to the replay line. Dial (712) 775-7432, code 2452#.
Now, eleven federal departments have offices for Faith-Based and Community Initiatives. These offices serve as a voice within each department for religious freedom and provide information to faith and community leaders. They also provide policy recommendations within each department/agency.
View Comments (15)
Download our free prayer guide with a list of all the leaders of these faith initiatives so that you can pray for them by name and position, thanking God for the work they are doing.
We had an opportunity to talk with Zelden about his role and how intercessors can be praying for these initiatives.
When asked about how he would describe the value of the Faith and Opportunity Initiatives, his response was deeply encouraging. "I believe the Trump Administration has made outreach to faith-based institutions, associations, interests a sincere priority. I have especially appreciated the collaborative approach whereby the White House coordinates with Departments as a group on policy projects but also customizes to each Department, as warranted."
These offices within the various departments are having a clear impact on Christians. Although some of the work done is not scintillating enough for breaking news on cable television, Zelden and his office are working on a huge advance for religious freedom. He explained, "At the Labor Department we are currently in the process of finalizing a rule that we think will properly protect the religious liberty and civil rights of faith-based government contractors." And Zelden is not doing this alone, but with the full support and assistance of the Trump Administration. "The White House, with its Office of Domestic Policy and Office of Public Affairs, has organized calls with stakeholders and think tanks on press releases, policy statements, and the like. This is the sort of added muscle needed to have good policy outcomes and a good example of the priority the White House has for faith-based interests."
Send an email to President Trump thanking him for the Faith and Community Initiatives.
Zelden, and the other leaders of Faith and Community Initiatives, also face challenges. For example, it is public knowledge that a group called American Oversight has been asking many Trump officials, including some of these leaders, to submit copies of their calendars and schedule through Freedom of Information (FOIA) requests. This hostile use of FOIA requests is a way to challenge not only the White House, but also the work that they are doing to advance religious freedom and level the playing field for faith-based organizations competing for federal grant money.
In light of these kinds of challenges, and the good work that Zelden is doing, we asked him how intercessors could be praying for him. He answered, "The best way prayers can be helpful for me and others working in policy projects in faith-based space is to know we are not alone. Washington is 95% opposed to the President broadly speaking, and one can feel isolated. It is invigorating to know regular folks across the country are praying for us."
(By Judy McDonough, IFA Staff.)
Partner with Us
Intercessors for America is the trusted resource for millions of people across the United States committed to praying for our nation. If you have benefited from IFA's resources and community, please consider joining us as a monthly support partner. As a 501(c)3 organization, it's through your support that all this possible.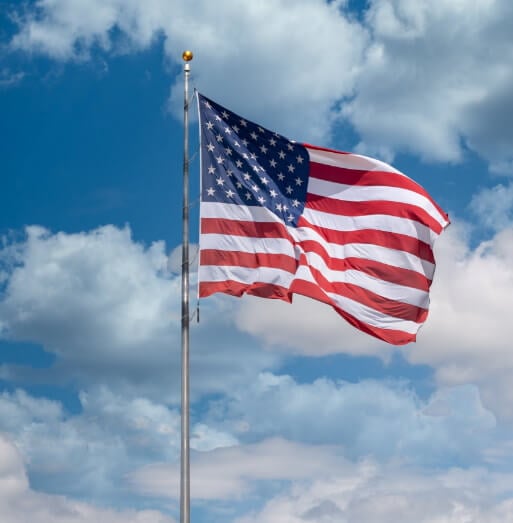 Become a Monthly Partner