HOW INTERCESSORS CAN BREAK THE BONDAGE OF STUDENT LOAN DEBT IN AMERICA
Nancy Huff
|
February 27, 2020
HOW INTERCESSORS CAN BREAK THE BONDAGE OF STUDENT LOAN DEBT IN AMERICA
Nancy Huff
|
February 27, 2020
I Prayed
have prayed
Father, we pray off generational curses and believe God for financial blessings for American youth. We say our youth will no longer be without hope and subjected to those who entice them into debt. They will live in the freedom of God's financial blessings.   Amen.
For years, a college education was considered a necessary right of passage for a high school graduate who dreamed of earning a decent living in America. For one in three youth who attend college, that dream is financed with a student loan. Once out of college, they join the ranks of 43 million adults who carry an average student loan of $37,000. Currently, America's federal student loan debt exceeds credit card debt and is approximately $1.6 trillion, and that does not include student loans from private sources, estimated at $119 billion.
While the data is staggering, it points to spiritual problems that affect the influential spheres of family, economy, and government.
View Comments (9)
Our families suffer as many borrowers, in order to pay off their loans, delay having children or elect to not have children at all. The economy suffers as many cannot afford a home, invest in savings for their retirement, or for their children's future education. These activities were the norm for their parents, but no longer an option for the youth in the throws of repaying a student loan.
This problem has the potential to cause the United States to become a socialist nation, as borrowers contemplate casting their vote for a candidate who promises debt forgiveness. Could they possibly sway the 2020 election in their selection of a socialist candidate who will forgive student loans?
Who is to blame for the staggering amount of loan our youth carry? A recent article from the Federal Reserve Bank of New York Research ties tuition increases to student loan debt. Universities use the extra money to hire more professors, embark on building campaigns, and give their presidents larger salaries. There appears to be little concern for the student and the subsequent burden of debt as a result of the increased tuition costs.
Many find it next to impossible to repay their loans. The loan default rate is 45% for those with loans who did not graduate or graduated with a certificate, 13% for borrowers who obtained a degree, and 6% for borrowers who completed a graduate degree.
Consequences of defaulting on a student loan are brutal; unlike other debt, student loan debt cannot be erased by bankruptcy, following the former student for the rest of his life. Credit can be ruined, wages garnished as well as social security benefits, tax returns seized, and not being able to re-enroll in college. This happens even though the inability to repay a student loan may not totally be the borrower's fault as there are no consumer rights or protections on the federal or state level for student debt, one of the only types of financial transactions with no consumer protection.
Most of the Democratic presidential candidates have stated their intention to tackle the nation's staggering student debt crisis. Only Bernie Sanders and Elizabeth Warren have proposed a plan for some form of debt forgiveness. Bernie Sanders proposes forgiving all $1.6 trillion of outstanding student loans, while Elizabeth Warren's plan would cancel $50,000 in debt according to household income.
In December 2019, Secretary of Education Betsy DeVos suggested the idea for the federal student loans to be managed by a stand alone lender that would be separate and independent from the Department of Education. DeVos' plan was ridiculed as a "scheme."
At the very core, our high schools do not train students in financial literacy. Once they enter college, credit card companies solicit their business, and two-thirds will take out student loans to finance their education. It's the perfect open door for a spirit of poverty to enter.
If we are to conquer the student loan debt in America, we must first have intercessors who will pray for our youth to be delivered from a spirit of poverty and a spirit of mammon. Those intercessors will understand the need to pray off generational curses and believe God for financial blessings to be a part of the American dream. We say our youth will no longer be without hope and subjected to those who entice them into debt. They will live in the freedom of God's financial blessings.   Amen.
About the Author: Nancy Huff is an educator with a mission to equip believers to pray strategically for the Cultural Mountain of Education. She has authored Taking the Mountain of Education: A Strategic Prayer Guide to Transform America's Schools. She leads prayer groups to pray at key educational locations across the US. Currently, Nancy serves as the Heartland Apostolic Prayer Network (HAPN) Lead Prayer Coordinator for the Mountain of Education. For additional information go to: https://takingthemountainofeducation.com/author/nancyahuff/
Partner with Us
Intercessors for America is the trusted resource for millions of people across the United States committed to praying for our nation. If you have benefited from IFA's resources and community, please consider joining us as a monthly support partner. As a 501(c)3 organization, it's through your support that all this possible.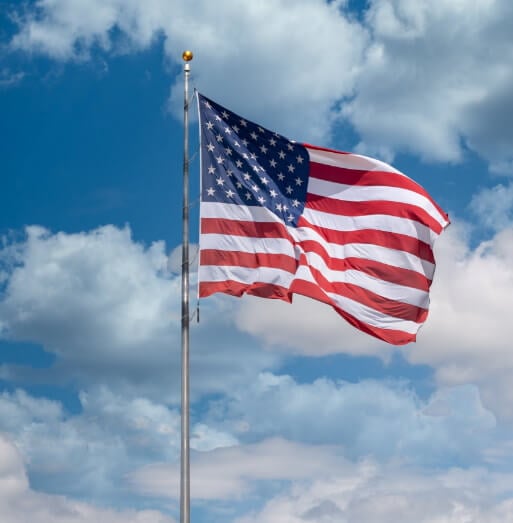 Become a Monthly Partner