TODAY IS THE NATIONAL COLLEGIATE DAY OF PRAYER!
IFA Staff
|
February 27, 2020
I Prayed
have prayed
Lord God Almighty, raise up Your Church today to pray for American colleges and college students in accordance with Your will.
Today is the Collegiate Day of Prayer 2020. Intercessors for America is a strong supporter of this national effort to galvanize the Church in praying for colleges throughout America.  The vision is for united prayer, which is explained on their website:
As the students go, so goes our nation! If we win the spiritual battles across our nation but neglect our college campuses, all our progress will be undone in a generation. Therefore, students today need our support and earnest prayers. However, college students don't just need more prayer, they need our UNITED prayer. Without a greater degree of genuine, unified prayer, our hopes and dreams for this generation may never be realized. According to Matthew 18:18-20, the greater the number united in faith and prayer, the easier the battle for this generation can be won. Just as a team of horses can move a heavy load faster and easier together, so our greatest barriers can be better overcome through united prayer.
View Comments (10)
In addition to setting aside this day to pray for colleges and college students, you can adopt a campus on their website. As of this writing, 1398 campuses have not been adopted for prayer this year.
We love their three phase approach to praying for a student awakening:
1) Pray for an Open Heaven — A Posture of Worship & Adoration
Pray for the fullness of the power and presence of Jesus Christ.
Pray for an accurate view of the glory and majesty of Jesus Christ.
Pray for a renewed passion and an intimate affection for Jesus Christ.
2) Pray for an Open Heart — A Posture of Humility & Submission
Pray for a response of faith, humility and surrender to the Lordship of Jesus Christ.
Pray for a turning away from anything that would hinder a strong relationship with Jesus Christ.
Pray for a revelation of the unfailing love, comfort and adoption of the Father through faith in Jesus Christ.
3) Pray for an Open Hand — A Posture of Joyful & Sacrificial Giving
Pray for students to joyfully share the hope of Christ's love through generous acts of compassion and evangelism.
Pray for students to defend the defenseless and care for the orphans and the widows.
Pray for students to finish the remaining task of evangelizing every tongue, tribe and nation in this generation for the glory and pleasure of Jesus Christ.
As the mother of 3 college students, I am profoundly aware of the need for concerted prayer for our students and their colleges. We cannot write off this generation nor the colleges they attend. For those of you who are discouraged by what you see of the youth, I want to share that my kids and their friends are walking counter-culturally, seeking Jesus, and speaking up for conservative and Christian values in both Christian and secular environments. Christian colleges need our prayers as much as secular schools, and Christian students as much as non-Christian. Let's join together today in praying the prayer points above and see what our Father will do in answer to our united prayers.
Will you join in united prayer today? Share this post and leave a comment, or Amen! someone else's prayer.
(Judy McDonough is the IFA Communications Director. Find out more about Collegiate Day of Prayer at collegiatedayofprayer.org.
Partner with Us
Intercessors for America is the trusted resource for millions of people across the United States committed to praying for our nation. If you have benefited from IFA's resources and community, please consider joining us as a monthly support partner. As a 501(c)3 organization, it's through your support that all this possible.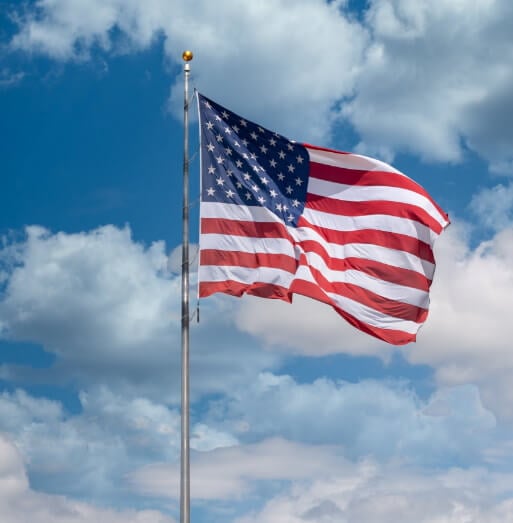 Become a Monthly Partner