How Google Manipulated the 2020 Election
From Kanekoa's Newsletter
|
September 24, 2022
How Google Manipulated the 2020 Election
From Kanekoa's Newsletter
|
September 24, 2022
I Prayed
have prayed
Father, we pray that You would hold big tech accountable for their actions. Prevent them from eroding our election integrity even further, Lord.
Newly released information reveals that Google used censorships and blacklists, among other methods, to aid the Biden presidential campaign.
Analysis. From Kanekoa's Newsletter. For many of us, using the internet means using Google. As the number one visited website in the world Google receives 5.6 billion searches per day controlling more than 90 percent of global search traffic.
View Comments (55)
Searching for something is just another way of saying googling it and watching a video means using YouTube – a Google subsidiary. …
In other words, our minds, our political beliefs, and our world views are inseparably linked to Google's search results, but Google is no longer an objective source of information, and the tech giant is actively censoring what we see.
In August of 2019, Senior Google engineer, Zachary Vorhies leaked 950 pages of internal documents providing evidence of Google's use of blacklist, censorship, and machine learning algorithms to rig the 2020 election.
This particular blacklist shows hundreds of conservative websites which were censored on Android's news search results. There is an obvious political bias. …
In 2021, Vorhies published a book entitled, "Google Leaks: A Whistleblower's Exposé of Big Tech Censorship", where he explains that the turning point for Google was the election of Donald Trump. …
Everywhere he went, Vorhies heard employees talking about how unfair the election had been, and insisting that a resistance was needed to tackle Trump and the broader populist movement emerging around the globe.
Shortly after President Trump was elected, Google co-founder, Sergey Brin, said in an all-hands company meeting, "I certainly find this election deeply offensive and I know that many of you do too." …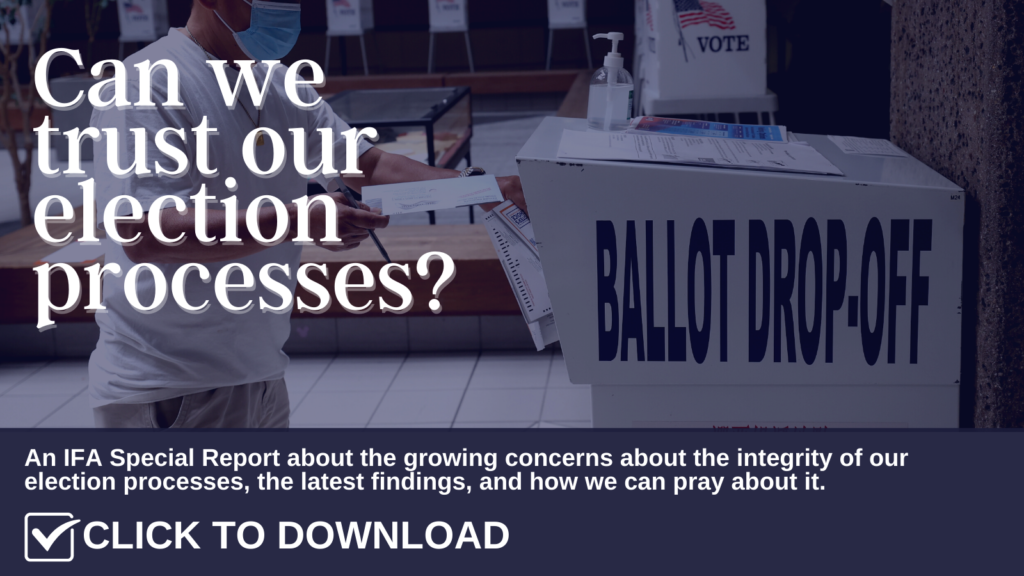 Video of the meeting was leaked to Breitbart:
This leaked video of Google executives speaking soon after the election of President Trump is fueling conservative claims of political bias from tech giants https://t.co/Hn35C2Rpoj pic.twitter.com/lYTSagfKLU

— CNN International (@cnni) September 14, 2018
In many ways, Google did lose the 2016 election to Donald Trump.
Google's executives and employees employed a variety of strategies to elect Hillary Clinton. …
Another leaked email chain among senior Google executives from the day after the 2016 election revealed the company paid for free rides for a get-out-the-vote for Hispanic voters operation — and employees called it a "silent donation" to the Clinton campaign because they thought the course of action would help her win.
From Vorhies' perspective, when Google launched a crusade against so-called "fake news", what it meant in actuality, was censoring the ideas and arguments of the now-elected president and his populist supporters. …
In 2019, Project Veritas released footage of Google executive, Jen Gennai, discussing "preventing the next Donald Trump situation." …
What's more, Google's censorship covers a broad range of subjects well beyond politics as revealed by this leaked YouTube blacklist showing hundreds of topics that were removed from search results.
For example; the truth las vegas massacre, sandy hook crisis actors compilation, cancer cure, cure cancer, anthony bourdain murder, kate spade murder, anthony bourdain pizzagate, kate spade pizzagate, and AMLO (Andres Manuel Lopez Obrador) were all blacklisted from YouTube search results.
In December 2018, Google CEO, Sundar Pichai testified under oath to Congress that the search engine was not politically biased against conservatives. …
In July 2019, Google's Vice President, Karan Bhatia also testified under oath to Congress that the search engine wasn't "manually intervening" or "utilizing blacklist" in search results.
In August 2019, Google senior engineer Zach Vorhies leaked documents that prove that Google's CEO Sundar Pichai and Vice President Karan Bhatia lied to Congress.
Because nothing has been done to hold Google accountable, Google's censorship rapidly increased during the COVID-19 lockdowns, leading up to the 2020 election, and has only continued to progress after permanently banning President Trump. …
Google has the power to determine what content American citizens see and what content they will not see and Zach Vorhies' leaked documents prove that the tech giant used censorship, blacklist, and machine learning algorithms to "push down" the "trashy news" and "to promote" the "authoritative news" so President Donald Trump's "nationalist populist" movement was just a "blip" and a "hiccup" in their historical arc that "bends toward progress."
How are you praying for election integrity? Share your thoughts and prayers below.
(Excerpt from Kanekoa's Newsletter. Photo Credit: Alex Dudar on Unsplash)
Partner with Us
Intercessors for America is the trusted resource for millions of people across the United States committed to praying for our nation. If you have benefited from IFA's resources and community, please consider joining us as a monthly support partner. As a 501(c)3 organization, it's through your support that all this possible.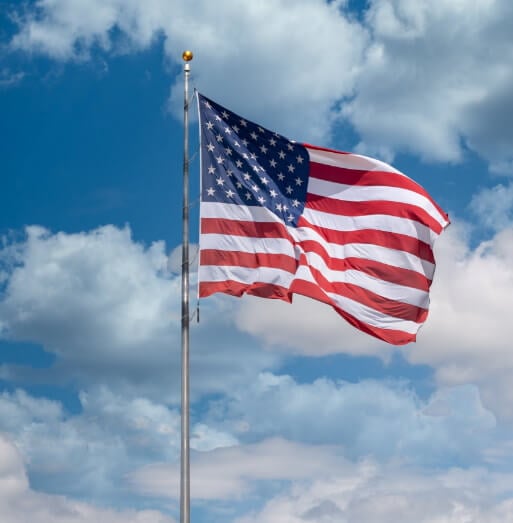 Become a Monthly Partner
You can post a prayer to share with others.
Gretchen C
September 25, 2022, 9:37 pm
Father, we pray that You would hold big tech accountable for their actions. Prevent them from eroding our election integrity even further, Lord.
Christine S
September 24, 2022, 10:35 pm
Father, we pray that You would hold big tech accountable for their actions. Prevent them from eroding our election integrity even further, Lord.