Intercessor of the Month: Carolyn
Suni Piper, IFA Contributing Writer
|
September 24, 2022
Intercessor of the Month: Carolyn
Suni Piper, IFA Contributing Writer
|
September 24, 2022
I Prayed
have prayed
Father, we thank You for Carolyn's testimony. We pray that You would raise up more intercessors like her.
IFA's intercessors are spiritually mighty men and women who often bear the mantle of the unsung. They operate behind the scenes and have no desire to draw attention to themselves. They "see" into the unseen, they move with authority, and they are characterized by a laser focus — like an arrow sent directly to the target. They push mountains into the sea, break chains, and set captives free — usually without anyone ever knowing the weight of power that is behind the movement, or the quiet prayers that lead to a life transformed. These warriors can dismantle a fortress without even using their hands, and they operate authoritatively simply because they know no other way. They follow the Commander's directives and leading, and they march with eyes straight ahead.
View Comments (6)
Carolyn longs to be one of these. Many intercessors are silent watchmen on the walls. They discern the spiritual climate, and they aim their arrows with spiritual directedness and knowledge. All of this comes from spending time in the secret place, from hours of deep intimacy with our King.
Carolyn's unfailing desire is to have all attention center on Him alone. To glorify God is our supreme objective. Indeed, the Scriptures reveal the prevalence of such an attitude among God's people:
"At this moment the world is in crisis. Now Satan, the ruler of this world, will be thrown out. And I, as I am lifted up from the earth, will attract everyone to me and gather them around me" (John 12:31–32 MSG).
"He must increase, but I must decrease" (John 3:30 ESV).
"You are worthy, our Lord and God, to receive glory and honor and power, for you created all things, and by your will they were created and have their being" (Revelation 4:11 NIV).
Born to a life of intercession
Carolyn grew up in a family that took seriously the call to pray. Prayer was part of the family's culture and was part of everything they did. They prayed at meals, before bed, for big events, and for one another. Her parents have been involved with IFA since its inception in 1973, in the aftermath of the Supreme Court's Roe v. Wade decision in favor of abortion. It was during that season of national distress that young Carolyn's heart for intercession began to be stirred; 2 Chronicles 7:14 would become her heart's cry.
Through much of her life, urgent need has driven fervent prayer — a response born from the conviction that, in every distress, only the God of the universe could intervene and make a way. "Prayer is the greatest way that we have to crush [our] independence and rebellion and pride, to bring us back into the place of humility and dependence upon the Lord," she says. "I think that we would agree we are disobedient if we are not serious about prayer."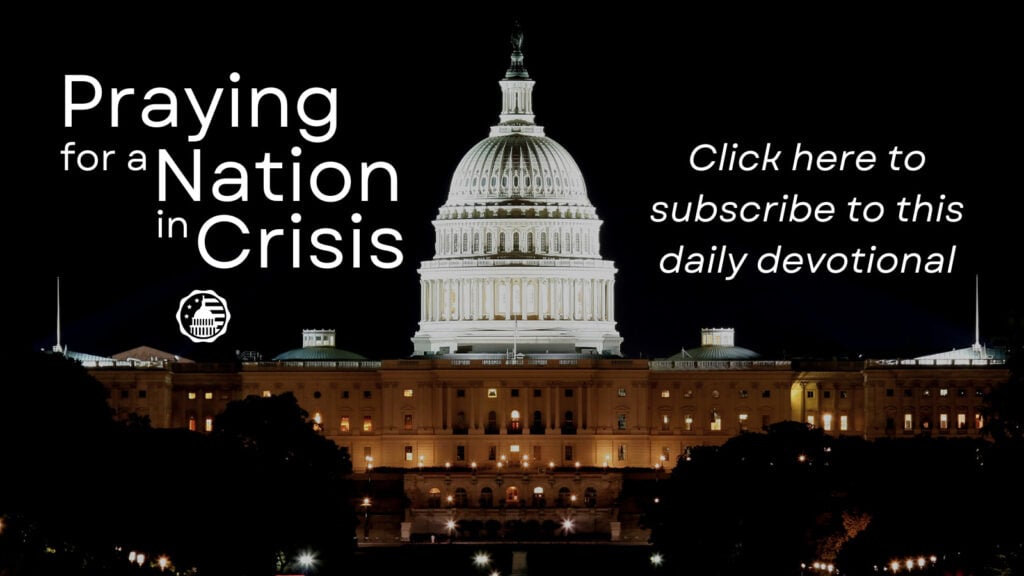 … pray without ceasing  (1 Thessalonians 5:17 ESV).
Don't fret or worry. Instead of worrying, pray. Let petitions and praises shape your worries into prayers, letting God know your concerns. Before you know it, a sense of God's wholeness, everything coming together for good, will come and settle you down. It's wonderful what happens when Christ displaces worry at the center of your life (Philippians 4:6–7 MSG).
Carolyn knew, too, that aside from the absolute necessity of prayer, we also find great joy in aligning ourselves with the heart of Christ through prayer. We can follow the example of Jesus, whose prayers generated divine action from His Father. Moreover, our prayers can go where our feet cannot, enabling us to effectively "walk through walls" and to carry words of truth across the globe. As a teacher for 25 years and as a Young Life/Wyldlife leader, Carolyn was learning the power of prayer. She could spiritually cover her students' homes, and support them even when their lives were in chaos and their minds fearful.
When Covid hit, the practicality of this became even clearer — as did the knowledge that prayers transcend barriers like prison walls, restricted hospital wards, where children are being trafficked, and even the farthest reaches where our armed forces carry out secret rescue missions. As Derek Prince writes in the book Lucifer Exposed: "Prayer is limitless. It's our intercontinental ballistic missile. We can launch it from anywhere and make it reach anywhere."
Even more, Carolyn cites the tremendous opportunity behind praying for people of influence. "I will likely never sit down with a Supreme Court justice," she explains, "but through my prayer, God can impact his or her life." Perhaps above all, prayer changes us: It decreases us, but exalts the Lord; it crucifies the flesh, humbles us, and breaks down our self-reliance, she says.
Moreover, desperate times call for desperate measures, and prayer meets such desperation, Carolyn says, because He is the answer for all our needs. Then, too, the more we are aware of these truths, the more deeply we abide in Him, and the greater the work He can do in and through us. It is about yielding up our flesh and abiding in His grace — surrendering to Him and emptying ourselves of everything that does not belong, so that He might flow and minister through our intercession and receive all glory.
A heart for the nation
Carolyn's heart for this nation partially hinges on her desire for the next generation to experience the same freedoms we have enjoyed. Her prayers are also "a debt of gratitude for those who have fought, bled, and died to give us the blessings, fruitfulness and liberties" of this land. Those who have gone before us paved the way, planted the seeds of faith and freedom, and fasted and humbled themselves before the Lord. Most importantly, our Christian forefathers came to this new land to covenant with God to be a people set apart and a light on the hill.  As twenty-first century Christ followers, that torch has been passed to us, to preserve that legacy through our prayer and fasting.
Connection to and support of IFA
In 1973, Intercessors for America began its rich heritage, birthed out of a conference with prominent speakers Derek Prince and Ern Baxter. Carolyn has since watched the organization grow to become an integral part of the intercession for this nation and the world. IFA has ministered to a young girl's heart and helped forge her call to intercession.  "Because IFA helps to sustain our prayer, I want to help sustain IFA," says Carolyn. "Dave [Kubal] and the IFA staff are called for this hour in history to further the effectiveness of prayer for this nation. I want to do everything I can to give them everything they need to focus on their calling."
Carolyn says IFA is her "go-to-source" to help equip others who have a burden for a particular subject. IFA sources intercessors so they can pray with focus and intention on a breadth of topics, through its live prayer calls and "Headline Prayer" feature. All the research, gathering, and vetting of sources supply intercessors with trustworthy resources to advance their own prayer journeys.
Satan hates prayer and seeks to discourage intercessors. "IFA is a daily, moment-by-moment, clarion call to help us stay the course — to stay on the wall with the Word of God in one hand and our building tool in the other," said Carolyn, in subtle reference to the mission of Nehemiah. "It is equipping us to hold back the enemy at the gate for this nation."
Final words for the intercessor
At this time in history, no one needs to look far to feel discouraged. When the Inflation Reduction Act recently passed, Carolyn wept. She could see even clearer signs of the current administration's direction. Having worked with nonprofits for over 30 years, she sees the signs of change — change that could radically affect American capitalism, small businesses, and Christ-centered nonprofits, through some 87,000 additional IRS agents. This could threaten the philanthropic heart of our nation, which was birthed by our founding fathers to be a light to the nations. But God …
I would have lost heart, unless I had believed that I would see the goodness of the LORD In the land of the living. Wait on the LORD; be of good courage, and He shall strengthen your heart; wait, I say, on the LORD! (Psalms 27:13–14 NKJV).
In His final hours of freedom before His crucifixion, our Jesus battled fiercely against the enemy's plan. The victory He won through prayer allowed Him to go boldly and resolutely to the cross — to accomplish God's perfect plan for redemption. In those moments of in the Garden, Jesus, our perfect example, asked only this of his disciples: "Watch and pray."
"But be on guard, so that your hearts are not weighed down and depressed with the giddiness of debauchery and the nausea of self-indulgence and the worldly worries of life, and then that day [when the Messiah returns] will not come on you suddenly like a trap; for it will come upon all those who live on the face of all the earth. But keep alert at all times [be attentive and ready], praying that you may have the strength and ability [to be found worthy and] to escape all these things that are going to take place, and to stand in the presence of the Son of Man [at His coming]" Lk 21:34-36 AMP.
Carolyn asks us to remember Jesus' role as the great High Priest: He intercedes on our behalf before the Father, and He calls us to join this humble act of sacrifice and surrender. He lives today to make intercession on our behalf (Hebrews 7:25). So much of this battle takes place in the unseen, she reminds us. "Intercession is the way that God has invited us into that invisible realm." We intercede not to get our own way, but to align our hearts with His. The weight and stain of our national sin calls us to step into that place of alignment with the only One who can make a way.
How has Carolyn's story encouraged you today?
Suni Piper is a writer and a passionate intercessor for the nation and for the Church. She is determined and surrendered to be a voice of truth and an encouragement to the body of believers. Follow Suni at her website, ASurrenderedLife.com. Photo Credit: Cdoncel on Unsplash.
Partner with Us
Intercessors for America is the trusted resource for millions of people across the United States committed to praying for our nation. If you have benefited from IFA's resources and community, please consider joining us as a monthly support partner. As a 501(c)3 organization, it's through your support that all this possible.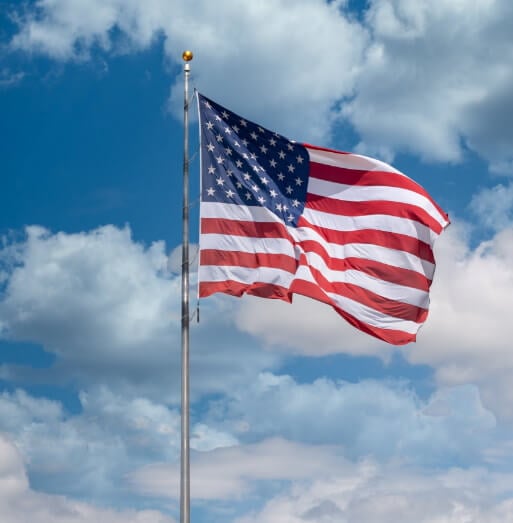 Become a Monthly Partner
You can post a prayer to share with others.
Gretchen C
September 25, 2022, 9:47 pm
Father, we thank You for Carolyn's testimony. We pray that You would raise up more intercessors like her.
Christine S
September 24, 2022, 10:34 pm
Father, we thank You for Carolyn's testimony. We pray that You would raise up more intercessors like her.