God's Battle Plan for Praying about Russia and Ukraine
Gloria Robles, IFA Contributing Writer
|
February 22, 2022
God's Battle Plan for Praying about Russia and Ukraine
Gloria Robles, IFA Contributing Writer
|
February 22, 2022
I Prayed
have prayed
God, rescue Ukraine from Russia so that everyone will know that you alone are God.
Yesterday Vladimir Putin addressed the Russian Federation for an hour, and at the end he said he was sending "peacekeeping" military forces into two "republics" that he claims are independent countries–Donetsk and Lugansk. Intercessors in Ukraine reached out to IFA during the broadcast:
"It was a surreal twisted set of lies . . . Basically this was a public declaration justifying the plans they made, blaming Ukraine and the west as a threat to Russia. . . . It is a very critical moment. I ask IFA to pray intensely for these unfolding events.

View Comments (83)

"We still stand firm that war is not God's will and is not inevitable."
We also want to share this from a Ukrainian Army chaplain named Laura. These were Facebook posts from yesterday.:
"Friends, military is asking for strong prayers, in the battle zone, VERY SPECIAL right now!!!!. Connect, dear believers friends of different religions and churches of God, colleagues – chaplains, need powerful prayer support !!!!" Thank you, with respect Laura, military chaplain "Sunshine".

"Thank you so much for your prayers, dear friends, for your continuous support. Today, according to the data of the OOS, 54 shelling took place on the front, including heavy, forbidden by the Minsk agreements, weapons!!! Private houses, administrative buildings, infrastructure and utilities were affected (((((  There are reports of two heroes killed and 4 wounded fighters. Thanks to our defenders for the peaceful sky over our cities and villages.

May the Lord protect you in all ways."
After the February First Friday prayer webcast/call for Ukraine, intercessor Vicky Vaught decided to share her wealth of experience with IFA, developed from years of intercession for Ukraine and Russia.
In 1980, Vicki and her husband, R. Randolph, planted a small church in Frankfurt, Kentucky where they faithfully served the Lord as pastors. Through indigenous missions, Randolph met Dan Johnson of Radio for Russia. Already an intercessor for Ukraine, the Lord also gave him a heart for Russia. Hejoined the board for Christian Radio for Russia (New Life Radio), which at that time was broadcast out of Moscow. It is broadcast globally from Ukraine.
Vicki shared with IFA an incredible story about her husband and a demonic figure that appeared to him, which he believes was connected to Russia.
Interceding for Russia Brings an Encounter with a Principality.
Vicki shared with IFA her husband's own words about what happened when he and a pastor friend were traveling through Wisconsin to a conference:
 "On November 2,1987, south of Madison, Wisconsin, at approximately 2 a.m., we stopped to rest and eat at a small diner. After being seated, a man walked in, came straight toward us, and sat across from our table and immediately engaged us in conversation.  He was very intelligent-based on his vocabulary and his knowledge-and was neatly dressed all in black and exuded arrogance. I recall his mentioning Stalin and his daughter in the midst of our conversation, and he boasted of his connections to governmental officials throughout the world . He made threatening remarks and later threatening actions. My wife and three friends were awakened at that time to pray for us.  In the midst of the conversation he denied the deity of Christ, indicated that he was present at the cross, and when asked said he was an angel." 
It's safe to say God had Randolph and his friend protected by His presence and the prayers of his wife and three friends who were awakened at the exact time he was confronted by this being. He always believed that this being threatened him because of his intercession for Russia and Ukraine.
Vicki and her husband R. Randolph Vaught were married for 43 years. They faithfully served the Lord as pastors and were faithful to the call of God to go and make disciples. Vicki is still praying and believing in the promises that God had shown her and her husband. Randolph Vaught entered into glory in 2018, but the legacy of his prayers and ministry to Ukraine continues to touch lives. At 71 years young, Vicki still prays faithfully for Ukraine, especially now. The Lord has given her revelation on how we can pray for the Russia/Ukraine conflict. 
God's Battle Plan for Ukraine/Russia Prayer:
What is happening right now is nothing new. Since biblical times we read of principalities assigned to nations. (See Dan. 10) Vicki reminds us that it's important to remember that we do not bind principalities; it's the Lord who does it.
1) Pray that God would bind any and all principalities influencing Putin and affecting Russia.
But even the archangel Michael, when he was disputing with the devil about the body of Moses, did not himself dare to condemn him for slander but said, "The Lord rebuke you!" (Jude 1:9)
Vicki shared a wonderful encouraging story straight from scripture that is similar to what is going on in Russia.
In 2 Kings 18, Hezekiah is afraid of the threats from the king of the Assyrian Army. Senaccherib threatened Jerusalem, purposely provoking and trying to instill fear in the people and the King. In 2 Kings 19, Hezekiah humbly responded through prayer, and in desperation, cried out to the Lord. He went into the Lord's temple and spread the threat letter and prayed before the Lord. (2 Kgs 19:14-19)
IFA Contributing Author Remco Brommett also recently wrote a wonderful piece worth reading about Hezekiah and Sennacherib in his article, "Pray For A New Kind of Prayer Movement." 
Here's how the Lord responded to Hezekiah: Then Isaiah the son of Amoz sent to Hezekiah, saying, "Thus says the LORD God of Israel: 'Because you have prayed to Me against Sennacherib king of Assyria, I have heard.' (2 Kgs 19:20)
Isn't that beautiful, intercessors? "Because you prayed, I have heard."
Hezekiah didn't have long fancy prayers or eloquent words. His heart was broken for his nation. He knew that they were no match for Sennacherib's army. His prayer was simple, "God, rescue us from his power and everyone will know that you alone are God."  Hezekiah couldn't, but God could.
Vicki says, "If God could send away Sennacherib's army, can't he do the same with the Russians? God doesn't change. He still is all powerful. He can send his warrior angels to protect the people. Couldn't he deal with Putin since he holds the king's heart in his hand? Nothing is impossible with God."
Let's take a moment to pray right now, using Hezekiah's prayer as an example. 
Father, we come before you and pray for what is happening with Ukraine and Russia. We ask You Lord to push back the demonic forces that want to provoke a war, and fill lives with fear. 
Send Your angels to protect the people, the children and families, and the church. Bend down, O Lord, and listen. Open your eyes, Lord and see. Listen to the threats coming from Vladimir Putin and his council. Lord God, rescue the Ukrainians, and all people who are in danger from his power. Let all the kingdoms of the earth know you alone are God and there is none like you. In Jesus name, amen.
We are instructed by scripture to pray for our leaders–not just godly leaders, but all leaders. It is God who sets them up or removes them. according to Daniel 2:21. He always desires their salvation.
2) Pray for Vladimir Putin to hear the gospel message somehow, whether through the radio or media, or from some courageous person. There is power in the word of God.
The unfolding of your words gives light; it gives understanding to the simple. (Ps 119:130)
Ukrainians have suffered at the hands of Russians for many years, so there is much animosity and bitterness. 
3) Ask the Lord to remove any bitter roots the Ukrainians have towards Russia and that Russians may have toward other nations and peoples. Pray they would experience freedom from  bitterness. Pray for open eyes to see where they harbor unforgiveness and for a deeper love of God.
See to it that no one falls short of the grace of God and that no bitter root grows up to cause trouble and defile many. (Heb 12:15)
Intercessors for Ukraine and IFA have consistently prayed that war is not inevitable. Please continue to pray for peace. Nothing is impossible with God.
4) Pray for peace between Ukraine and Russia.
Turn from evil and do good; seek peace and pursue it. The eyes of the Lord are on the righteous, and his ears are attentive to their cry. (Ps. 34:14,15)
How are you praying for the Ukraine/Russia situation? How has God been guiding your prayers? Please share below.
Christian Radio for Russia is now New Life Radio at www.NLRadio.net. It is broadcast out of Odessa, Ukraine and serves Russian-speaking people globally. They are "a voice of peace and hope in the gospel amidst nations in crisis." Please pray for New Life Radio as well, and for the gospel message of peace and hope in Christ that is going out to Russia and all Russian-speaking nations. 
Author Gloria Robles is a passionate intercessor with a prophetic voice for today. For more from Gloria, go to Spotify or Anchor to listen to her podcast Something To Share. Photo credit: Getty Images.
Partner with Us
Intercessors for America is the trusted resource for millions of people across the United States committed to praying for our nation. If you have benefited from IFA's resources and community, please consider joining us as a monthly support partner. As a 501(c)3 organization, it's through your support that all this possible.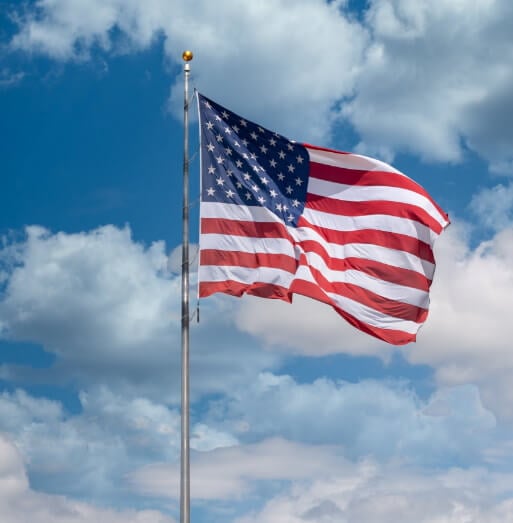 Become a Monthly Partner
You can post a prayer to share with others.
Alan V
February 23, 2022, 1:48 pm
God, rescue Ukraine from Russia so that everyone will know that you alone are God. Praise the Sovereign of all creation. You alone have the final say. send Your angels to protect Ukraine. Only You direct and overrule man's affairs. Raise up Your ekklesia!
Dorothy P
February 23, 2022, 5:39 am
God, rescue Ukraine from Russia so that everyone will know that you alone are God. God I pray from the bottom of my heart that our government leaders here in the United States of America will stand our ground on doing our part as we have in the past in providing encouragement and protection for our allies that we have their backs! In Jesus name I pray Amen
Dorothy P
February 23, 2022, 5:31 am
God, rescue Ukraine from Russia so that everyone will know that you alone are God. Lord what sweet words to our ears of knowing you alone are the God of all creation and we can rest in assurance that you want what's best for Ukraine so as we lift our hearts and voice to your throne we can know with out a shadow of a doubt you are in control! I pray your will be done for both Russia and Ukraine knowing the love you have for the people that we can believe you will put a hedge of protection around Ukraine from the evilness that Putin wants to deliver upon Ukraine and it's people! Lord we as your people want to lay our hearts prayers at your feet believing and trusting that your (will) will prevail for Ukraine! Lord I seek your throne believing in answer prayers for the people of Ukraine! I know how you hate sinful hearts as Putin has at this time for Ukraine but my prayer is you will intervene and stop his madness against Ukraine! I love you Lord and pray your will be done according to your plan for the future of the Ukrainian people! Please watch over the children and families that are in harms way at this moment in time! I ask this prayer through the power of Jesus name I pray Amen!
Jen H
February 23, 2022, 1:36 am
God, rescue Ukraine from Russia so that everyone will know that you alone are God. Father God, please cause the people of Ukraine to trust in You. Protect their faith and surround them with your angels. Put the fear of You in the Russian Army and cause Putin to stand down. We pray that your glory would be made known through out that region and the world. Amen.
Mrs. Rita P
February 23, 2022, 12:31 am
Heavenly Father, please keep Mr. Putin from invading Ukraine. Let Your peace settle within that region so that everyone will know that you alone are God. In Jesus' name. Amen.
Vicki V
February 22, 2022, 12:14 pm
. Father, , Deliver us from the power of the evil one that would affect good , godly, truthful information. Deliver your people in Ukraine, US. Russia from listening to lies and making falsehood their shelter. Deliver your people from discouragement and from all divinations being used to discourage them(Ezekiel 13). Cut the cords of the principalities and thrones , rulers and dominions in any way controlling Ukraine, Russia, United States. Send your holy angels we humbly and boldly ask to bind the strongman. Destroy the spiritual networks and webs that form an unholy alliance against Ukraine. Do it for your glory and namesake!!
Alan V
February 22, 2022, 10:05 am
God, rescue Ukraine from Russia so that everyone will know that you alone are God. Praise the Sovereign Lord who has the final say. May many know that You are God, alone.
Christine S
February 22, 2022, 5:54 am
God, rescue Ukraine from Russia so that everyone will know that you alone are God.