God Is Giving Creative Ideas to Intercessors
Gloria Robles, IFA Contributing Writer
|
August 1, 2022
God Is Giving Creative Ideas to Intercessors
Gloria Robles, IFA Contributing Writer
|
August 1, 2022
I Prayed
have prayed
Father, thank You for giving creativity to Your people. I pray that You would continue to pour out ideas that will inspire Your people to get involved. Give us wisdom and courage to step out in faith and to put hands and feet to our prayers.
The heart of Intercessors for America is for prayer. It is something we can all do. Prayer is universal. We can all pray, but the next step is to take action, and for many, that can be intimidating. And yet this is where our hands and feet become involved in our prayers.
View Comments (53)
Here is an encouraging story about a woman who has been a faithful intercessor on behalf of children.
Nancy Cammarota, a former crisis-pregnancy counselor and special-education teacher, was led by Holy Spirit to take action in a creative way. At 71 years young, she is still interceding for the children and about the war being waged against them.
Nancy resides in New Jersey, but she was on a prayer call from Texas. She shares how the leader of that group was discussing the need for legislation to remove inappropriate LGBTQ books from the libraries. Unfortunately, those who were trying were finding no success. This was a discouraging report, Nancy recalls. And later that day, she received yet another bad report, this one regarding her family, and she became angry at the devil. "Enough is enough — I've had it!" she remembers saying.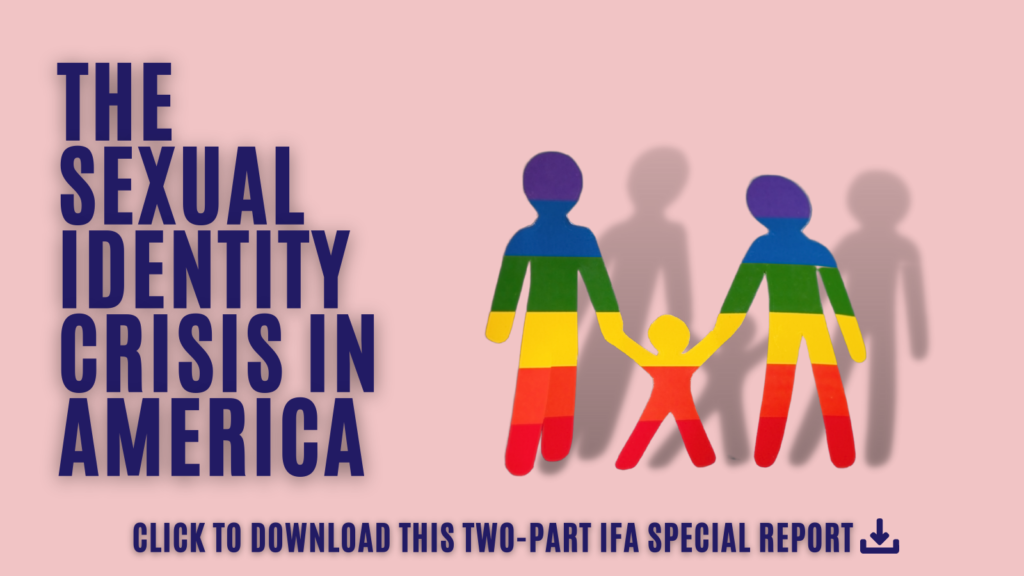 At that moment, she suddenly got an idea for removing these offensive books from the libraries in her neighborhood. "If the books aren't on the shelves," she thought to herself, "they cannot harm children anymore."
Nancy went into action. She applied for a library card in her county of Somerset. This instantly gave her access to 11 library branches. Nancy went to the children's and teen's sections and checked out every LGBTQ book she could find. Then, she found out something that really excited her: Not only could she check the books out, she could reserve them as well — checking them out again and again, for up to 10 times in a row, as long as no one else was requesting the books in the meantime. With the normal term per book being three weeks, if she could reserve a book for up to ten times, at three weeks each time, this came to a total of 30 weeks. And that amounted to nearly an entire school year in which a sexually inappropriate book would remain out of circulation and out of the hands of any minor.
How awesome is that?
Nancy's hope is that many more intercessors will get involved in the same way. "Anyone can do this," she said. "It's so simple, it's practical, it's legal — and it's protecting the children."
When I asked Nancy what verse she prays often concerning the children, she cited one from Isaiah: "No weapon formed against you shall prosper, and you will refute every tongue that accuses you. This is the heritage of the servants of the LORD, and their vindication is from Me," declares the LORD. (Isaiah 54:17 BSB).
What a wonderful testimony of how we can all become more involved. None of us can do everything, but we can all do something. I pray that this story will impart courage to every reader.
Intercessors, if you'd like to follow in Nancy's footsteps, you can head to your local library and reserve as many LGBTQ books as possible. If you don't know what to look for, click here for a link that contains lists of LGBTQ books intended for children.
Plus, consider this comment from Wendy:
"I am a retired children's librarian. I worked hard for 30+ years to provide edifying books for the families in my community.
One piece of advice about this strategy: if the reserve list for a book gets too high, most libraries will buy another copy so there's one on the shelf. Too many people placing holds on particular titles will send a signal to the librarians that this is a high demand item that needs added copies.
When you check out a book, you're giving it a popularity vote, statistically.

Keep each book until its due date and renew it, if possible, so you're giving it the minimum possible statistics for checkouts to unique individuals."
And please consider asking your local library to buy Christian books like The Action Bible. Usually there is a way to request that libraries purchase books–find out good Christian books for children and teens and request them.
Did Nancy's story inspire you? Share in the comments below.
Author Gloria Robles is a passionate intercessor with a prophetic voice for today. For more from Gloria, go to Spotify or Anchor to listen to her podcast Something To Share. Photo Credit: Photo by Clay Banks on Unsplash.
Partner with Us
Intercessors for America is the trusted resource for millions of people across the United States committed to praying for our nation. If you have benefited from IFA's resources and community, please consider joining us as a monthly support partner. As a 501(c)3 organization, it's through your support that all this possible.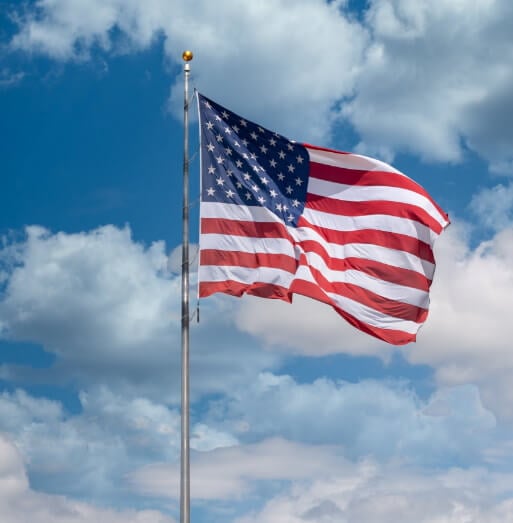 Become a Monthly Partner
You can post a prayer to share with others.
christine s
August 1, 2022, 4:53 pm
Father, thank You for giving creativity to Your people. I pray that You would continue to pour out ideas that will inspire Your people to get involved. Give us wisdom and courage to step out in faith and to put hands and feet to our prayers.
Dana Sue C
August 1, 2022, 4:43 pm
Dear Lord thank you fir giving me an idea to support not letting harmful books get into the hands and hearts of our children or adults. You encouraged me to use my library card, go into local library walk up and down isles and prayer against people checking out these books and if they do to block any implementation to following their suggestions. And God put your righteous ideas and thoughts into their minds to rightly discern Your Words of Truth. Amen
Dana Sue C
August 1, 2022, 4:23 pm
Dear Lord thank you fir giving me an idea to support not letting harmful books get into the hands and hearts of our children or adults. You encouraged me to use my library card, go into local library walk up and down isles and prayer against people checking out these books and if they do to block any implementation to following their suggestions. And God put your righteous ideas and thoughts into their minds to rightly discern Your Words of Truth. Amen