God Is Answering Prayer in Ukraine!
Gloria Robles, IFA Contributing Writer
|
March 17, 2022
God Is Answering Prayer in Ukraine!
Gloria Robles, IFA Contributing Writer
|
March 17, 2022
I Prayed
have prayed
Lord, we thank You for what You are doing in Ukraine and the favor You have poured out.
Eyewitnesses in Ukraine report God is moving in miraculous ways. Stories are flooding into IFA from our contacts in Ukraine. Let them encourage your faith and direct your prayers. 
I spoke with a missionary, we are calling Yelena. She has asked for her identity to be protected as she works in Ukraine and Eastern Europe right now. Yelena was born in the Soviet Union in the area which would eventually become Ukraine. She moved to America at the age of 11 and later received the Lord Jesus as Savior. 
View Comments (70)
Two weeks ago when Russia invaded Ukraine she saw the opportunity to return to Ukraine to offer humanitarian aid. She and a team of 4 others went to Lviv and began establishing connections with the local Ukrainian church. "The goal was not only to provide aid and necessities, but to provide people with Jesus Christ," Yelena said.
God granted organizational favor.
When asked what God was doing in Ukraine, she mentioned how the team has been favored greatly by God, especially at the border on the Ukrainian side. The team was established quickly without having to wait in line (some organizations have waited up to two days). They had a way in and out. A tent was quickly set up. A separate team did shopping for whatever was needed and made a list. They had no problems gaining access to the other side and got whatever they asked for. They were able to distribute blankets, food, hot tea, and preach the gospel, all within 24 hours.
God is blessing the Christians at work in Ukraine with unity.
The teams have connected with many local pastors in Lviv. They all work together in many aspects and share with one another. Yelena told IFA, "We are activating [the Church] in evangelism. We provide tents and tables, and money for speakers."
God is enabling the Church to demonstrate His power in signs and wonders.
A man who walked with a cane was listening to the preaching. He said, "I don't believe what you're saying." He agreed to receive prayer anyway. He was healed instantly! Not only did he no longer need his cane, but also as a bonus God healed his vision. Then they introduced the man to the One who healed him…Jesus Christ. 
Another time Yelena saw a young girl in line with refugees to cross the border in Ukraine. There was open air preaching nearby that everyone in line could hear. She did not accept Jesus at first. Then, someone had words of knowledge and she witnessed healings and miracles taking place. She saw backs, knees, and headaches healed.  Then, she experienced healing and wanted to receive Jesus as Lord. Yelena emphasized the importance of this, saying, "We don't just stop at healing. It's important for the people to know Who is the One who heals them."
Yelena is absolutely right. Physical healing is not an end. It opens the door to share God's love and the gospel. 
In the beginning much of the evangelism was one on one. Now they evangelize on a greater scale in buses. In two weeks over 4,000 people have given their lives to Jesus. Young, old, refugees, soldiers, there is no one beyond God's reach. 
You can watch the bus evangelism in this video clip.
God used the ministry team to rescue women from traffickers.
Many human traffickers are using this great tragedy as a cover to steal vulnerable women and children who are alone and seeking refuge. They look for women and children who are alone and offer them "rides."
Thankfully, team members have been able to spot traffickers right away by discernment. At least five traffickers have been arrested. A woman refugee was saved on the Polish side of the border. Earlier, Yelena's ministry team had given this young woman their phone number. She noticed the bus driver in Poland rerouted 30 minutes prior to the destination in Germany. The driver took her and the entire bus of thirty-five people to an old abandoned building where there was film equipment. She knew this meant trafficking. She called the team member at 1:00 a.m. They were able to contact authorities and tracked the traffickers. Who knows what would've become of those people, if the team member hadn't shared contact information.
Yelena shared these prayer requests and we ask you to join us in praying:
Pray for their healing and recovery of team members so that the mission will continue. They are not used to the freezing temperatures. (Ps. 41:1-3)

Pray for direction and wisdom as they expand into Moldova, Romania, and different places accepting refugees. (Ps. 32:8)

Pray for the local churches in Ukraine to be firmly established. When the teams leave, for the churches to continue to serve the people and share Jesus.

(1 Cor. 15:58)

Pray for the people who have been traumatized by the bombings, sirens, and losing everything. Pray for freedom from panic, anxiety, and fear. (Ps. 94:19)
Pray for the men who have been left behind and families who have been separated. (Eph. 3:14,15)
Pray for resources to reach the hot spots such as Kyiv, Kharkiv, Vinnytsia, Irpin, Bucha, Cherkasy, and Dniprio. These spots are not easy to get into. (Is. 43:19)
Cover the ministry teams in prayer and ask for God's protection. (Ps. 91)
Pray that God would continue to highlight the vulnerable women and children and uncover more trafficking attempts. (Ps. 82:3,4)
Hearing this team and what they've accomplished in spite of what they have seen moved my heart to pray more. This is the kingdom of God! This is the great commission! Prayer increasing, unity in the body of Christ, thousands being saved in the midst of turmoil. That sure sounds like revival to me. I would love to hear more of these stories happening here in America! 
Will you continue to pray for Ukraine? Will you continue to pray for America and the nations? Would you continue to believe that nothing is too hard for God? 
Lord, we thank You for what You are doing in Ukraine and the favor You have poured out. We pray that You would cover ministry teams with Your presence. Bless the work of their hands as they reach out to the poor and needy and share the gospel, sowing hope to the hopeless. Impart Your strength and stretch out Your hands with signs and wonders through the name of Jesus Christ. We pray for continual favor over the leaders, team members, and local churches so the gospel can go forth. We pray for favor so the resources can reach the spots where they are desperately needed. Move over the hearts of the people who would try and stop the aid from going through. Make a way where there is no way. 
We thank You for your gift of discernment and ask for an increase of discernment to uncover traps set by the enemy to exploit the hurting. 
We pray that even traffickers would fall under the conviction and power of the Holy Spirit and repent of their wicked ways and encounter Jesus Christ.
We pray that You would guide these teams with Your presence as they head out and seek to expand. Show them the way they should go. Connect them with the right people to advance the gospel message. In Jesus' name, Amen. 
"Now, Lord, consider their threats and enable your servants to speak your word with great boldness. Stretch out your hand with healing power; may miraculous signs and wonders be done through the name of your holy servant Jesus." After this prayer, the meeting place shook, and they were all filled with the Holy Spirit. Then they preached the word of God with boldness. All the believers were united in heart and mind. And they felt that what they owned was not their own, so they shared everything they had. With great power the apostles continued to testify to the resurrection of the Lord Jesus. And God's grace was so powerfully at work in them all.  (Acts 4:29-33)
Are you encouraged by reading what God is doing? Share this with a friend who needs encouragement that God is at work in Ukraine!
Partner with Us
Intercessors for America is the trusted resource for millions of people across the United States committed to praying for our nation. If you have benefited from IFA's resources and community, please consider joining us as a monthly support partner. As a 501(c)3 organization, it's through your support that all this possible.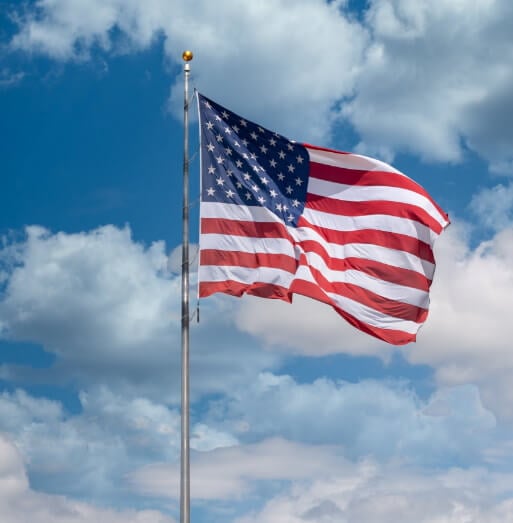 Become a Monthly Partner
You can post a prayer to share with others.
Gloria W
March 18, 2022, 12:09 am
Lord, we thank You for what You are doing in Ukraine and the favor You have poured out. God, I ask simply that You will intervene in this terrible war. Please change Putin's heart that he might see Your truth. No amount of land territory or power will give him peace. Father I pray that you stop the bombing and bloodshed that is covering Ukraine and terrorizing its people. Bring peace! I thank You for lives that are being transformed by your power in spite of living in a war torn area. Father you are great and mighty. Thank you where your warring angels have intervened and may you continue to answer the prayers for peace, safety, health, and restoration. In the awesome power of your son's name, Jesus. Amen
Monica B
March 17, 2022, 7:26 pm
Lord, we thank You for what You are doing in Ukraine and the favor You have poured out.
Teri S
March 17, 2022, 12:11 pm
Lord, You are the Father of Lights. Bring light to every darkness in Ukraine and in Russia. Bring your light and love to your people. Let healing and hope fill their hurting hearts. Let Shalom reign.
Connie S
March 17, 2022, 6:23 am
Lord, we thank You for what You are doing in Ukraine and the favor You have poured out.