Glimmers of Hope and the March for Jesus
Gloria Robles, IFA Contributing Writer
|
July 10, 2022
Glimmers of Hope and the March for Jesus
Gloria Robles, IFA Contributing Writer
|
July 10, 2022
I Prayed
have prayed
Father, we thank you for blessing the March for Jesus. Continue to bless all who participated, Lord.
"Walls of division were broken down. Churches are ready to work together," Pastor Gary Frost told IFA about June's celebration of March for Jesus.
View Comments (4)
Last month IFA informed intercessors about the national March for Jesus on June 4, 2022. Cities all over America hosted Christians celebrating and marching through the streets in processions of praise, worship, and adoration to the Lord Jesus Christ. God blessed the events and answered our prayers.
Nearly 10,000 people celebrated nationally. At least twenty-seven cities throughout the nation held marches or celebrations. Some gatherings were as small as fifty celebrants but others were as large as 3,500. Some cities that participated were small, like New Iberia, Louisiana. Others were very large, like Los Angeles, California.
Pastor Frost is still gathering the numbers, but reports indicate at least twenty-five people received Jesus Christ as their Lord and Savior. Five people received healing from the Lord during times of prayer and praise in Hampton Roads, Virginia.
In Jackson, Tennessee, organizers anticipated 7,000 marchers. One day before the event, the Department of Homeland Security took over for the Jackson Police Department. They shut down the streets, which prevented people from reaching the proper location. At least 3,500 people were turned away. People were discouraged about not being able to attend. However, fifty churches still managed to gather together and march for Jesus.
In Philadelphia, believers held a celebration of Jesus at the Independence Mall. As they were closing, a gay pride group showed up to celebrate at the mall. Pastor Cedrick Brown, former defensive safety for the Philadelphia Eagles, shared Jesus with the group and prayed with them. They did not oppose the prayers.
Although the Los Angeles group was smaller this year than in previous years, Pastor Frost said, there was a tremendous sense of unity and oneness. He sensed that Holy Spirit was involved in drawing churches together to march for Jesus in LA.
In several cities, mayors, congressional representatives, and local officials joined the march.

Pause for Praise 
Let's take a moment and praise God for what was accomplished during March for Jesus. Let's thank Him for the unity of churches who met together. Let's thank Him for the souls saved and bodies who were healed. Let's thank Him for the leaders of this nation who joined in a public procession and worship of Jesus Christ.
Pastor Frost said this year's numbers were consistent with previous years, but they look forward with anticipation. The theme for 2023's March for Jesus will be "Jesus Reigns" from Revelation 19:6.
Then I heard what sounded like a great multitude, like the roar of rushing waters and like loud peals of thunder, shouting: "Hallelujah! For our Lord God Almighty reigns.
Lord,
We thank You for all the cities who came together to worship, pray, praise, and publicly declare the Lordship of Jesus Christ. We thank You that while the nation is divided, Your church chose unity. We thank You for what was accomplished.
We praise You for every soul that was saved and miraculously healed.
We ask that You bless every elected official who showed up. We pray for Christians in office to be unashamed for Jesus Christ.
Thank You, Lord, that because of You we have a reason to celebrate daily. You are welcome in my everyday life, in my family, in all my decision making.
You are welcome in my city. Let cities become dwelling places for Your glory. You are worthy of all our praise, adoration, and worship.
In Jesus' name, Amen.
Did you attend a march or celebration in your city? Were you encouraged by these reports? Please share in the comments.
Author Gloria Robles is a passionate intercessor with a prophetic voice for today. For more from Gloria, go to Spotify or Anchor to listen to her podcast Something To Share. Photo Credit: Nathan Dumlao on Unsplash.
Partner with Us
Intercessors for America is the trusted resource for millions of people across the United States committed to praying for our nation. If you have benefited from IFA's resources and community, please consider joining us as a monthly support partner. As a 501(c)3 organization, it's through your support that all this possible.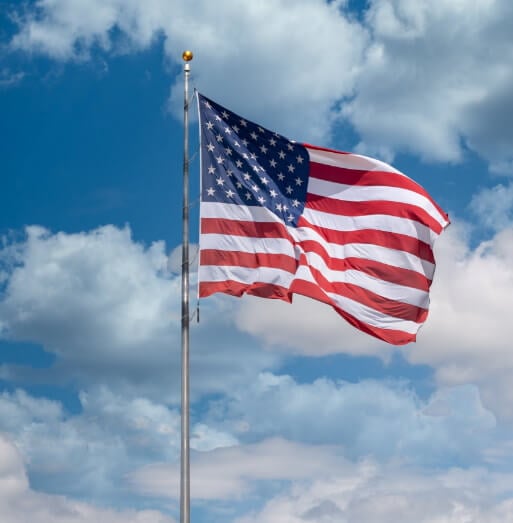 Become a Monthly Partner