Get Ready for Beast Mode
Remco Brommet, IFA Contributing Writer
|
July 14, 2022
Get Ready for Beast Mode
Remco Brommet, IFA Contributing Writer
|
July 14, 2022
I Prayed
have prayed
Father, we pray that You would prepare us and the church as a whole for the end times. Give us Your wisdom and discernment, God, so that we can save ourselves and save other people for You.
"Get ready for Beast Mode!" These words popped into my head as I was reading Derek Prince's book The Beast or the Lamb and triggered a flood of urgent thoughts about where I am in my faith walk, where we are as a nation that professes to be under God, where we are as a church and, most importantly, if we are ready.
View Comments (46)
The movements in the world directing us slowly but surely towards a time when Satan is allowed to draw worship away from the true Christ and true God towards himself through the powers given to the beasts portrayed in Revelation 13 are already in full swing. The conflict we see at work, according to Prince, is that of the nature of the Beast against the nature of the Lamb. In other words: Falsehood, which stems from the father of lies, against Truth, which stems from the Spirit and the Word of truth. It's been there from the moment Christ was tempted in the desert, but it seems to be intensifying like never before.
We have talked a lot in recent months about our true identity in Christ versus the identity confusion and distortion of the world, about the erosion of impartial and absolute truth and its replacement by what you hold to be your personal truth, and by the blurring lines between impartial, true facts and fake, sensationalized and politicized news and propaganda. It's all related to the nature of the Beast versus the nature of the Lamb. Beast mode versus Christ mode.
God's Truth and truths are readily available to us as Christians. What is required of us is that we are reconciled with God through Jesus Christ, are indwelt by the Holy Spirit Who embodies His Truth and gives us understanding of it and walk with Him daily.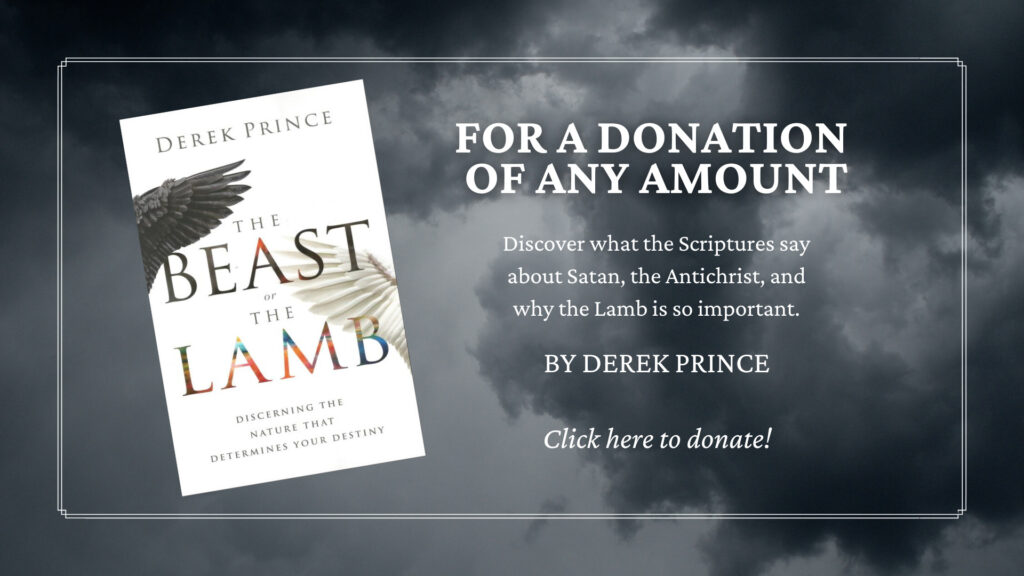 Because of the acceleration of the world's movements towards the coming of the beasts, I believe God wants to prepare us for their arrival – as His global Church, and each of us individually as His sons and daughters. But it is not automatic. God will do all the work but requires from us a mindset of wholehearted and uncompromising devotion (Matthew 12:30-31, James 4:4-8).
Prince speaks of a great apostasy, or falling away from the faith, that will precede the coming of the antichrist – a widespread deception of the saints into forsaking the Truth and worship of the One True God, resulting in abject failure to recognize the antichrist as a false Messiah, and to subsequent worship of him instead of Jesus Christ. The power of the beasts to deceive and force people to worship Satan is being allowed by God. He uses it force those sitting on the fence to make radical choices, to test and deepen the faith of those wholeheartedly devoted to Him, and thus purify His Bride for the return of the Groom. The result of this testing against deception is that those who have a form of godliness but are denying its power (see 2 Timothy 3:5) will fall away.
It is important that we recognize the signs. According to recent news reports, faith in God is at an all-time low in America. Perhaps not surprisingly, Americans' engagement with the Bible is also at an all-time low. In other words, we are seeing a worrying departure from the two ingredients most necessary to withstand the powers given to the beasts: faith, and knowledge of the Truth. At the same time, major church splits are occurring that seem to have at their center whether or not the Bible is God's infallible, true, and authoritative Word.
That is why I believe God has called me to write books, blogs, and articles. It forms the reason why my book Prayer Matters is calling believers of all backgrounds to a consistent walk with God. And it is the driving force behind my work on a new book that guides believers into daily, prayerful engagement with the treasures of truth in God's Word. Not to mention that urgency to be serious about our daily walk with God runs through every post on my blog.
This is also the urgency behind the mission of True Identity Ministries as we see Satan's attacks on God-given identity both inside and outside the Church intensify.
There is no intent to self-promote here. I see the deception and distraction from the things that strengthen our walk with God and prepare us for the present and future works of the two beasts all around me. It dismays me, it worries me, and it drives me to herald the message to throw ourselves at the mercy of our all-sufficient God every way I can.  Because the times, they are a changing.
But God….
Is faithful. He does not give up on us. He seeks worshippers in Spirit and in Truth (John 4:23), He inclines our hearts to His Word (Psalm 119:36), He has promised to never leave us or forsake us (Hebrews 13:5), and His power has given us everything that pertains to life and godliness (2 Peter 1:3). In short – we need not fear nor wither under the power of the nature of the beast.
But we….
Must be lovers of His Word, as well as doers and not just hearers (James 1:22), pray without ceasing (1 Thessalonians 5:17), set our minds on the things of the Spirit (Romans 8:6-8) and keep in step with Him daily (Galatians 5:16,17).
That is why I am turning my dismay and concern over the lack of urgency in preparing ourselves as the American Church into fervent prayer. It is, in fact, the meat and potatoes of what I think God has assigned to me for daily intercession. To pray for a prepared church and all of its aspects. We simply can't afford to put preparedness off, make like the five foolish virgins (Matthew 25:1-13) and keep holding on to our creature comforts. The Lord has been warning us since the coming of Christ in the flesh and the dawning of His Church on Pentecost to be alert (Matthew 25:13, Matthew 26:41, 1 Corinthians 16:13, Colossians 4:2, 1 Peter 5:8-10, Revelation 3:2).
If you feel a similar concern, I invite you to pray with me that the American Church, amid all the chaos in the world around us, wakes up to its need to prepare for what is to come.
To be stirred by a sense of urgency to be alert and start preparing.
To understand what that preparedness consists of and be motivated by faith instead of fear.
To become people of unceasing prayer out of the conviction and knowledge that prayer matters to God and is key to all aspects of our relationship with Him.
To become lovers of His Word and engage with it daily, seeking His help to understand, believe and obey it, and to let it make us people of discernment that will recognize the deceptions of Satan's beasts.
To be so fully and strongly surrendered to Christ that we are willing to suffer for our faith.
To proclaim God's Truth (of the gospel) and truths (of His will and Word) increasingly and boldly to our American Society that pledges to be one nation under God but is turning away from Him more and more.
            Father in heaven, we confess today that we get so easily distracted in our devotion to prayer and the Word by the comforts of this world. We pray that you stir a sense of urgency in us and in all our brothers and sisters to be alert and prepare for what is to come. May your children, born from above by the Holy Spirit, be moved to be lovers of the Word, people of unceasing prayer, bold proclamation, united in love, and able to endure the suffering that is to come at the hand of Satan's beasts, so that Your Bride may stand proven, pure, and ready for the return of Jesus, her Bridegroom. We pray the words of Psalm 119:36 on all your children that we together may be kept from falling away: "Incline our hearts to you and your testimonies, Lord, and not to selfish gain." In Jesus' Name, Amen.
Are you prepared for the coming beasts? How are you praying for the American church as we draw closer to the end times? Share your thoughts and prayers below.
Author Remco Brommet is a pastor, spiritual growth teacher, and prayer leader with over 40 years' experience in Europe, Southeast Asia, Africa, and the US. Born and raised in the Netherlands and pastoring his first church in Amsterdam, he moved to the US in 1986. He and his wife Jennifer currently live north of Atlanta, GA When not writing books, he blogs and assists his wife as content developer and prayer coordinator for True Identity Ministries. Jennifer and Remco are passionate about bringing people into a deeper relationship with Christ. Photo Credit: Raychel Sanner on Unsplash.
Partner with Us
Intercessors for America is the trusted resource for millions of people across the United States committed to praying for our nation. If you have benefited from IFA's resources and community, please consider joining us as a monthly support partner. As a 501(c)3 organization, it's through your support that all this possible.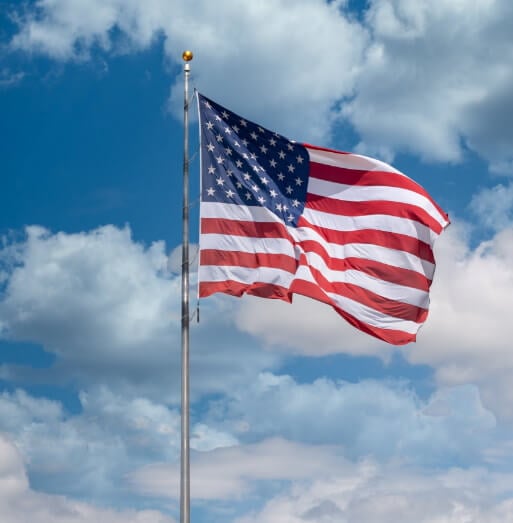 Become a Monthly Partner
You can post a prayer to share with others.
christine s
July 14, 2022, 8:30 pm
Father, we pray that You would prepare us and the church as a whole for the end times. Give us Your wisdom and discernment, God, so that we can save ourselves and save other people for You.
Sylvia R
July 14, 2022, 9:43 am
Father, we pray that You would prepare us and the church as a whole for the end times. Give us Your wisdom and discernment, God, so that we can save ourselves and save other people for You.