Frontline Chaplains Under Fire
Remco Brommet, IFA Contributing Writer
|
August 25, 2022
Frontline Chaplains Under Fire
Remco Brommet, IFA Contributing Writer
|
August 25, 2022
I Prayed
have prayed
Father, we pray for every chaplain in America. Protect them, God, from those who wish to remove them from their positions. Continue to empower and strengthen them.
Analysis. An article appeared on Fox News recently in which a fire chaplain describes his conflict with a major city in Texas. At issue is his personal blog, in which he has posted that, according to the Bible, men and women are biologically different, and that biological males should not compete in women's sports. Ironically, that view is not even uniquely Christian. Even Caitlyn Jenner, one of the most high-profile champions of transgenderism, has expressed the same view.
View Comments (13)
At issue is not the view itself, but the fact that it was expressed by a Christian leader — and this, in willful disregard of the fact that the chaplain, Dr. Andrew Fox, spent eight years building up the Austin Fire Department's chaplaincy program and has served faithfully and sacrificially on a volunteer basis. He did not have to do this. He chose to. He did not have to respond to horrific trauma scenes and help cover the bodies of burn victims, or to console families and first responders — all without pay. It was his calling.
Yet, a woke administration, one that apparently sees Christianity as a threat to its wokeism, fired Dr. Fox because of his personal blog, setting aside the freedoms of speech and religion guaranteed under the U.S. Constitution. So, he is suing the city of Austin with the help of the Alliance Defending Freedom.
"I am not the first to face this injustice, but I am speaking out because I'd like to be the last," Dr. Fox told Fox News. "Who gets to decide what views are acceptable and which ones aren't on someone's personal blog? Or will government officials simply start accepting only those who remain completely silent about their faith, political views, or deeply held beliefs?"
I can identify with Dr. Fox. We are both Europeans who emigrated to the U.S. We are both front-line chaplains. I have served several police and fire departments and a 911 call center. I have struggled with the dynamics of having to be "interfaith" and "politically correct." In many cases, a police or fire department will fire you if they fear legal action from anti-Christian groups like the ACLU and the Freedom From Religion Foundation, who regularly sue government institutions for having chaplains, on the supposed basis of the separation of church and state. Dismissing a chaplain, even if he has not done anything truly controversial, is cheaper than defending a lawsuit.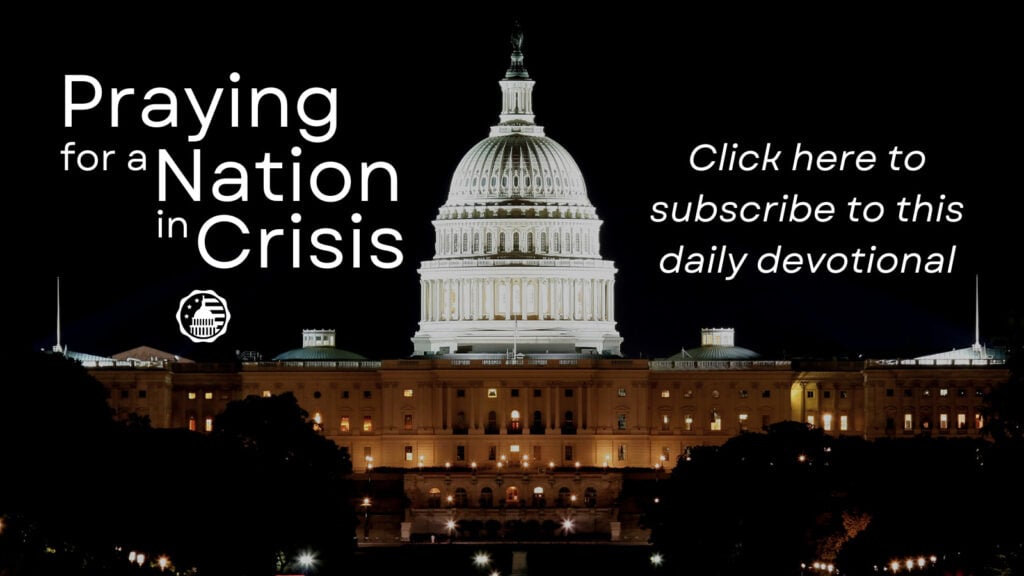 We need to pray for the police, fire, military, jail, prison, and hospital chaplains of our nation. They all work in environments increasingly beset and muddled by a wokeism that demands tolerance and acceptance of lifestyles that are an offense to God. The conflict that Dr. Fox finds himself in the middle of is one that hangs over the heads of all chaplains in such an environment — at least those who adhere to the evangelical belief that the Bible is the inerrant and authoritative Word of God and is clear about what is sin and an offense to God.
Those chaplains fill an essential role in the agencies they serve. Without pay and at a moment's notice they drop whatever they happen to be doing and wade into crises and traumas of all sorts, to comfort and to weep and pray with victims and responders alike. My own experience was that as I prayed while on my way to any crime scene, fire, or line-of-duty death, peace would flow into me and through me. First responders would often comment that a calming peace would settle over them, too, as I entered the room. That, of course, was not me. I didn't have a clue what I was walking into. It was the presence of the Holy Spirit in me, and it typifies the power of a chaplain: to be a vessel of the Holy Spirit to let peace, comfort, truth, and healing flow to those affected by a crisis and to those who daily put themselves in harm's way responding to any crisis. Sometimes, being that vessel means to help in small but practical ways. At other times it means to just be there with a comforting presence. Or to pray. Or to listen, or to give a biblically sound perspective on suffering. Think of chaplains as missionaries or ambassadors of God's kingdom to those who serve our community in emotionally demanding roles.
The rank and file of first responders who work on the front lines see that value, and they lean on it. The higher-ups who work behind the scenes and are further removed from the raw emotional impact of a crisis often lose sight of it when a political or legal threat looms.
One thing is clear: As the general instability in our nation increases, so do the numbers of traumatic incidents. Chaplains are needed now more than ever for those who have to handle those incidents. At the same time, sociopolitical attacks on chaplains are on the rise. See the connection? Satan does. He has long set his sights on removing the vessels of influence for God's kingdom from the frontline-response services of our nation. Wokeism has given him a wider berth. After all: … we do not wrestle against flesh and blood, but against the rulers, against the authorities, against the cosmic powers over this present darkness, against the spiritual forces of evil in the heavenly places (Ephesians 6:12 ESV).
That is why we must pray for our chaplains. Here are a few pointers:
Pray for God's protection over the chaplains of our nation from organizations and civil governments that seek their elimination.
Pray for God's comfort, empowerment, and encouragement for our chaplains in the face of increasingly difficult work environments and an increasing demand for their services.
Pray for chaplains to maintain a strong prayer life and to put on the armor of God daily.
Pray for an increasing openness to the presence of chaplains among those who benefit most from them, in the fire stations, police departments, emergency rooms, jails, prisons, 911 call centers, and military bases.
Pray for the Holy Spirit to bring a sense of conviction upon those in authority that chaplains are essential, and that the separation of church and state does not mean government institutions can't have chaplains.
Pray for the Lord to engineer networks of chaplains who will band together to support each other and to pray and stand together to defend their constitutional rights.
Father, we pray today for our nation's chaplains, whom You have put in place to be the vessels of Your comfort and love for the victims of crime and trauma, as well as for those who serve and protect our society. We ask that You protect the chaplaincy programs of our nation and empower and encourage our chaplains with a fresh realization of their calling and impact. Remove all fear of wokeism and protect them against it wherever it exists. Speak to the chains of command and to the civil authorities and convict them of the chaplains' importance. And increase the numbers of chaplains, even as violence, disasters, mental health crises, and pressure on our nation's first responders and health workers rise. In Jesus' name. Amen.
What did you think of this article? Share your own prayers for frontline chaplains below.
Author Remco Brommet is a pastor, spiritual growth teacher, and prayer leader with over 40 years' experience in Europe, Southeast Asia, Africa, and the U.S. Born and raised in the Netherlands and having pastored his first church in Amsterdam, he moved to the U.S. in 1986. He and his wife, Jennifer, live north of Atlanta. When not writing books, he blogs and assists his wife as content developer and prayer coordinator for True Identity Ministries. Jennifer and Remco are passionate about bringing people into a deeper relationship with Christ. Photo Credit: Priscilla Du Preez on Unsplash.
Partner with Us
Intercessors for America is the trusted resource for millions of people across the United States committed to praying for our nation. If you have benefited from IFA's resources and community, please consider joining us as a monthly support partner. As a 501(c)3 organization, it's through your support that all this possible.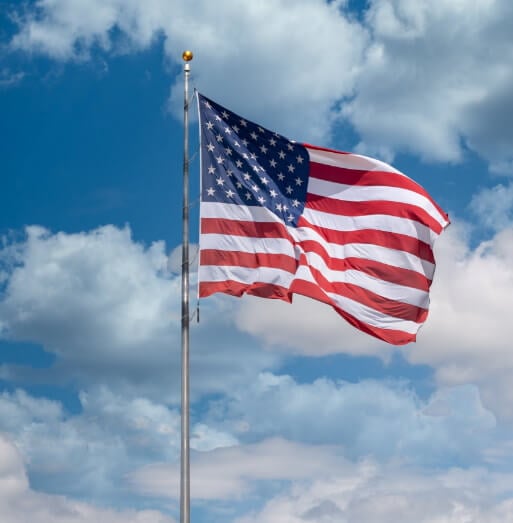 Become a Monthly Partner
You can post a prayer to share with others.
Christine S
August 26, 2022, 6:23 pm
Father, we pray for every chaplain who represents Jesus Christ in America. Please Protect them, God, from those who wish to remove them from their positions. Continue to empower and strengthen them.
Zoe E
August 26, 2022, 12:00 am
Father, we pray for every chaplain in America. Protect them, God, from those who wish to remove them from their positions. Continue to empower and strengthen them. Please block the action of all those who would interfere with those who follow You and Your Word, as is their right and also their responsibility.