FAUCI UNDER SCRUTINY FOR SAFETY CONTROVERSIES
From Just the News
|
July 23, 2020
I Prayed
have prayed
Father, may you guide Dr. Fauci with Your insight in how to help our nation with this disease and may Your truth prevail.
Earlier this month, Dr. Anthony Fauci offered a pointed response to those who have challenged his stewardship of the pandemic as the nation's infectious disease chief: "I think you can trust me," he declared, citing his long record of service in government medicine.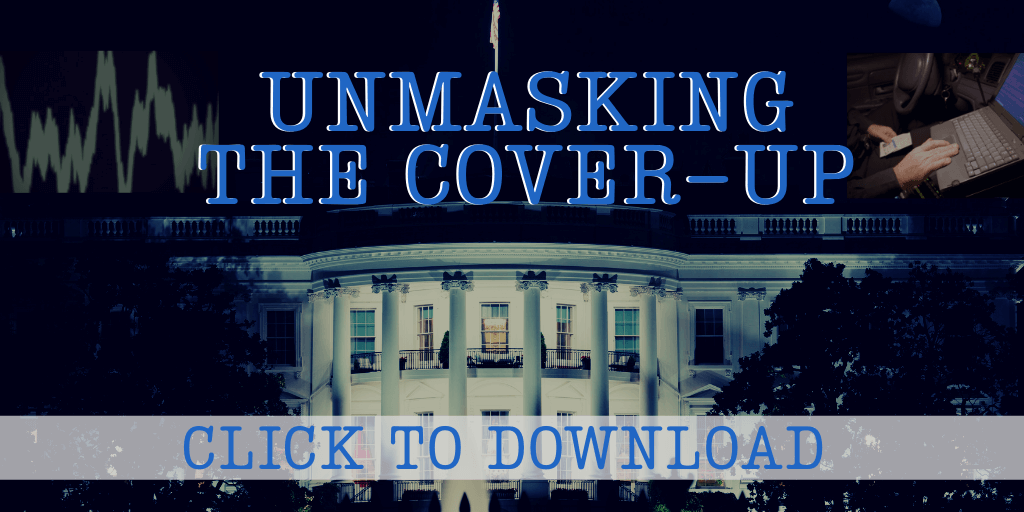 View Comments (41)
That is exactly what Fauci's National Institute of Allergies and Infectious Diseases (NIAID) agency declared years ago to foster children in New York, Illinois and elsewhere, many of whom were enrolled in an AIDS drug trial without the promised patient protections. An investigation concluded the NIAID's AIDS research division that reported to Fauci had failed in many cases to provide patient advocates to monitor the foster kids' health as promised, and in some cases, as required by law. . . .
A Just the News review of three decades of Fauci's leadership of the National Institutes of Health's infectious disease arm found that while his agency has achieved many successes in the fights against AIDS and other infectious diseases it also produced several instances — like the foster children research — in which congressional, government ethics and internal watchdogs found safety or ethics lapses on his watch. They include:
A 2004 internal NIH review that concluded Fauci's AIDS research division was a "troubled organization" where managers were creating a hostile atmosphere with "sexually explicit and colorful language" and "seemingly being unaware of the need for appropriate behavior, decorum and enforcement of good management practices and rules of supervision."
A pregnant Tennessee woman who died in 2003 after she enrolled in NIH-funded research in hopes of saving her soon-to-be-born son from getting AIDS. A review found that doctors continued to administer an experimental drug regimen despite signs of liver failure.
At least 10 children in a pediatric AIDS drug study died in what an investigation concluded was a death toll "significantly higher" than expected and unexplained.
An Office of Government Ethics investigation that cited NIAID for failing to review and clear two-thirds of its workers who were moonlighting in private industry for possible ethical conflicts.
A 1992 Department of Health and Human Services inspector general investigation that concluded NIAID failed to police two conflicts of interest in a vaccine experiment. . . .
A spokeswoman for Fauci did not return multiple emails seeking comment about the past controversies. Over the years, NIH officials have acknowledged each of the problems and promised reforms. And while Fauci was not directly implicated in specific wrongdoing, his management has been called into question. . . .
For instance, the 2004 report about problems inside the AIDS research division urged the head of NIH to insist on better management from above. "The overall management of this Division requires careful review," the report said. . . .
AIDS drug trials on foster children
Among the more concerning professional episodes in Fauci's history is a series of AIDS drug trials performed on foster children. Those trials, which were performed in the late 1980s and 1990s, incorporated HIV-positive foster kids from several different states and were funded by NIH. Several of the studies were sponsored by NIAID, a sub-institute of the NIH which Fauci began directing in 1984 and was directing at the time of the studies.
Investigations found the children were very often denied a personal health advocate during the course of their trials, something medical ethicists consider necessary when trial participants are drawn from vulnerable populations such as that of foster children. Government researchers contended that the types of medicine they were using in the trials did not meet the threshold necessary to require child advocates.
The safety concerns surfaced in a series of articles written by the Associated Press and were later taken up by Congress. . . .
Years after the AP articles stirred controversy, two biomedical ethicists inside the NIH, Sumeeta Varma and David Wendle, concluded in a January 2008 article the agency did not have adequate protections for vulnerable foster children: "Enrolling wards of the state in research raises two major concerns: the possibility that an unfair share of the burdens of research might fall on wards, and the need to ensure interests of individual wards are accounted for. … Having special protections only for some categories is misguided. Furthermore, some of the existing protections ought to be strengthened." . . .
Drug trials in Africa plagued by safety reporting lapses
NIH-sponsored AIDS drug trials in Africa in 2002 were discovered to have notable reporting lapses; specifically, the NIH failed to tell then-President Bush that research into the AIDS drugs he authorized to send to Uganda had failed federal safety rules, though the officials did tell authorities in Uganda before beginning the trials.
Government officials at the time "recognized the enormity that this decision could have on the worldwide use of nevirapine to interrupt mother-baby transmission," NIH's chief AIDS researcher told Fauci in a March 2004 email. Doctors at the time were experimenting to see if nevirapine could be used by pregnant women to blunt the AIDS disease so that it was not passed on to their children during birth.
Concerns over nevirapine's safety also arose in 2003, when an HIV-positive Tennessee woman died while on a drug regimen that included nevirapine. NIH officials suspected at the time that nevirapine played a role in the woman's death, yet her family members did not find out about those assumptions until a year later, following a news report by the Associated Press. . . .
The year before, an independent assessment of the NIH's Division of AIDS research in Uganda concluded that NIH officials were suffering from "significant problems in the grading and reporting of adverse events." The analysis also discovered "the possibility that several deaths that occurred during the study" went unreported.
A whistleblower gets fired, then reinstated
Fishbein, the former director of the NIH's Office for Policy in Clinical Research Operations, was dismissed from his position shortly after he warned the executive committee of a drug trial that it needed to update its investigative brochure to inform trial participants of the drug's known risks. . . .
"I wrote a letter to the executive committee telling them to update the brochure," Fishbein continued. "From that point on, all of the sudden, the floor came out below me."
Fishbein said he attempted to reach out to Fauci as the workplace environment turned hostile. "They said they'd get back to me. He didn't," Fishbein said. "He basically ran away."
Lawyer's documents provided by Fishbein claim that he was originally told his firing was approved by Fauci, who at the time denied having anything to do with the dismissal. The NIH would also go on to deny that Fauci had authorized the firing.
Notably, Fauci had a financial interest in the drug being tested; he was listed on the patent for the drug, Proleukin, and stood to earn royalties from it.
Following the revelation of Fauci's financial stake in the drug, he said he had donated the royalties to charity, feeling uncomfortable about receiving a financial benefit from a drug he was involved in promoting. He vowed to continue donating the annual windfall to charity "no matter what the yearly amount is."
Alleged sexual harassment
Fishbein has also argued that his dismissal was linked to his filing a formal complaint against a division manager for purported sexual harassment. A subsequent internal report written by an advisor to then-NIH Director Elias Zerhouni substantiated Fishbein's claims that the NIH's AIDS research division was rife with sexually explicit rhetoric.
Both the DAIDS director and deputy director eventually admitted that they both used "sexually explicit and colorful language" in the workplace, but that "no one had ever complained until [Fishbein]." The deputy director also argued that Fishbein himself spoke similarly while in the office, memos show. . . .
'Routine close contact' may spread AIDS, Fauci argued in a bad prediction.
Fauci, who began directing the NIAID in 1984, was known for years for his work on HIV/AIDS, having risen to his directorship amid the first major wave of AIDS infections in the United States. Throughout the 1980s, he was among a team of researchers working to develop an AIDS vaccine. His efforts on that project were highly regarded enough that then-Vice President George H.W. Bush mentioned him favorably by name at an October 1988 presidential debate, calling him "a very fine" researcher and "top doctor."
Yet Fauci contributed in one case to what two AIDS activists have called the "irrational, punitive" response to the initial AIDS outbreaks in the 1980s. In the Journal of the American Medical Association in 1983, the doctor wrote that while AIDS transmission had been observed largely as a function of high-risk behaviors such as homosexual sex and intravenous drug use, there was still "the possibility that routine close contact, as within a family household, can spread the disease."  . . .
That hypothesis turned out to be wrong. Fauci himself, in a presentation a year later, acknowledged that no cases of the disease being spread through "casual contact" had yet been detected, but the paranoia and fear surrounding the vulnerability of the general population to AIDS persisted for years afterwards. . . .
The Zika outbreak that never was
In the years since, Fauci's later work on HIV/AIDS has been praised for its contributions toward developing treatments and vaccines for the disease and virus. Yet his work elsewhere has in several cases evinced a similar tendency to raise alarm about predictions that did not materialize.
Fauci's work on the Zika virus — a pathogen the outbreak of which in 2016 caused considerable global alarm — is a case in point. In the summer of that year, the doctor said he was pulling funds from malaria, influenza and tuberculosis research programs in order to fund "a series of four or five vaccines" to counteract the Zika threat. In March 2016 he had warned that the disease "will come again" to the United States and that the country "absolutely [has] to be prepared" for it.
Shifting predictions and advice on COVID-19
Fauci's record of abrupt shifts in public messaging during the course of the coronavirus crisis has only raised further questions.
In late March, for example, Fauci co-authored a paper in the New England Journal of Medicine arguing that, based on the evidence at the time, the infection fatality rate of COVID-19 "may be considerably less than 1%," suggesting the virus "may ultimately be more akin to … a severe seasonal influenza … or a pandemic influenza."
Yet in an appearance before Congress earlier that month, Fauci estimated that the virus is fatal in 1% of cases, meaning it would be "10 times more lethal than the seasonal flu." He repeated that estimate on the Daily Show the day after his article was published.
A source familiar with the writing of the journal article told Just the News it had been authored weeks before its publication, suggesting that by the time it was published Fauci had revised his earlier estimates in light of new data.
Yet the doctor's initial estimates appear to have been closer to the truth: Health officials today are estimating a COVID-19 fatality rate ranging from 0.2% to 0.6%, with one Stanford professor guessing that the fatality rate for those under 70 years old is just 0.04%.
Fauci himself appears to have moved on from the topic. He recently argued against taking comfort in a "false narrative" of a lower death rate, claiming that even if less people are dying from it, "there are so many other things that are very dangerous and bad about this virus." . . .
(Excerpt from Just the News. Written by Daniel Payne. Photo from Canyon News. By Sharon.)
What do you think about the controversy surrounding Fauci?
Partner with Us
Intercessors for America is the trusted resource for millions of people across the United States committed to praying for our nation. If you have benefited from IFA's resources and community, please consider joining us as a monthly support partner. As a 501(c)3 organization, it's through your support that all this possible.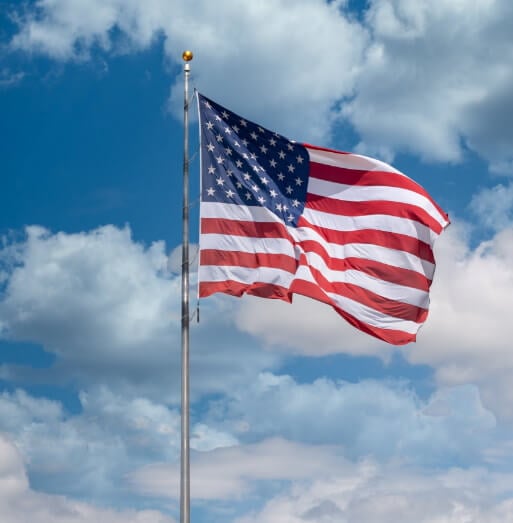 Become a Monthly Partner