Exposure of Truth about Covid Shot
Kim Potter, IFA Contributing Writer
|
January 28, 2023
Exposure of Truth about Covid Shot
Kim Potter, IFA Contributing Writer
|
January 28, 2023
I Prayed
have prayed
God, You have not been given us a spirit of fear, so we thank You for Your peace and for a sound mind as we navigate the truths of this exposure.
Covid shot? No guilt, just help.
As truth and exposure about COVID-19 and the vaccines begin to come to light, something else is brewing just beneath the surface: fear. For many, that fear has been there all along, given the uncertainties of this shot's effects. And now that many are demanding answers, unspoken concerns are emerging into reality.
View Comments (80)
At the outset of the pandemic, we were told that the vaccine would make all the difference with regard to our survival should we contract COVID-19. A few months later, however, we were hearing a very different story. In 2022, Fox News reported that 58% of coronavirus deaths had occurred among people who were vaccinated or even boosted. The report went on to say that this troubling trend was rising steadily, even as government officials continued to demand that people get vaccinated.
According to the CDC, some of the adverse effects of the COVID vaccine include anaphylaxis, thrombosis with thrombocytopenia syndrome, and Guillain-Barré Syndrome, as well as myocarditis and pericarditis. Though the CDC continues to claim that these risks are rare, the numbers remain a cause for concern among many. For instance, if the ratio with any one of these side effects is 100 per every 1 million doses, such numbers remain staggering at some 667 million doses administered — especially if loved ones are among that number. We all know someone who has taken the vaccine, and perhaps the boosters as well, if not we ourselves. This being the case, the question is: What do we do now?
First, we refuse fear.
For God has not given us a spirit of fear, but of power and of love and of a sound mind (2 Timothy 1:7 NKJV).
If you or a family member took the vaccine, do not get into fear. Fear is never from God. Remember, healing is one of the many benefits that came through the cross of Jesus Christ. By His stripes we were healed. It is time to stand on that promise and receive healing.
Also, even if you have taken the vaccine, remember that there is now no condemnation to those who are in Christ Jesus. You did what you believed was best at the time, so do not allow any guilt. If you now feel that it was wrong, talk to God about it. God will never leave you or forsake you.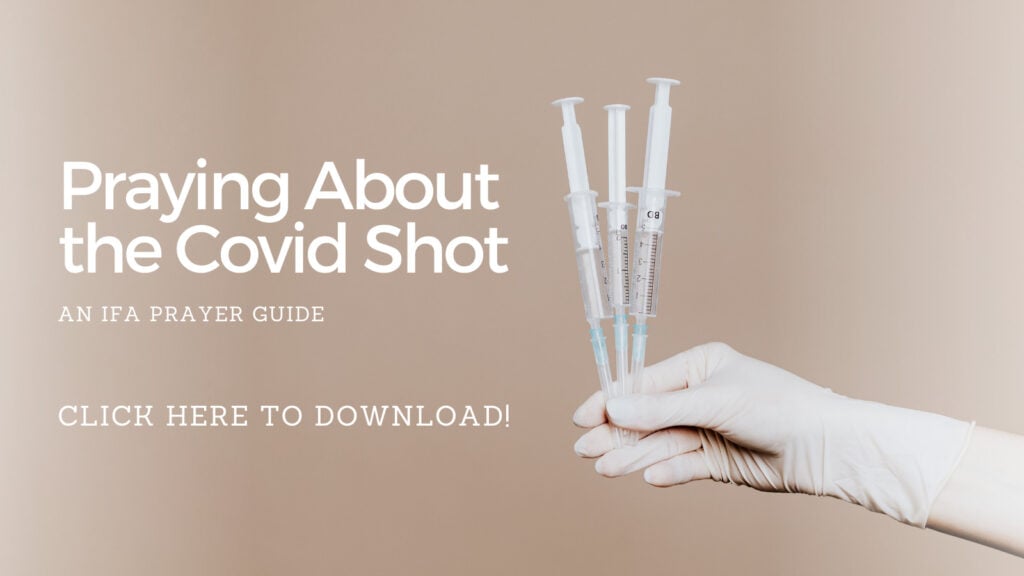 Second, we pray, and we believe.
… The effective, fervent prayer of a righteous man avails much (James 5:16 NKJV).
Therefore, I say to you, whatever things you ask when you pray, believe that you receive them, and you will have them (Mark 11:24 NKJV).
Prayer is one of our greatest weapons. Begin to pray now. Pray against any adverse effects for you and your family. Remember, the blood of Jesus paid the price for your healing and wholeness — receive it today.
Third, we declare God's word.
So shall My word be that goes forth from My mouth; It shall not return to Me void, but it shall accomplish what I please, and it shall prosper in the thing for which I sent it (Isaiah 55:11 NKJV).
There is nothing more powerful anywhere than God's word. Everything we see upon this earth was created through God-breathed words. We can take hold of His word and declare His will over our bodies and over the bodies of our loved ones — and we can watch the power of that word come to pass. His word will never return to Him void. It cannot.
During this past week alone, I have received several calls and emails from people who are beginning to hear and see this exposing of the dangers of the vaccine. They have taken the vaccine and the boosters — or someone they love has done so — and they are asking: "What can we do?"
My friends, we are not without hope.
None of this has taken God by surprise. Hardly. And He always makes a way of escape. We must continue to trust in Him and to declare His healing word. His word says that no weapon that is formed against us will ever prosper. Not ever. And as we continue to look to the One Who is faithful, we will surely see the goodness of God in this land of the living. Amen. For He Who promised will surely fulfill His word.
You can count on it.
For specific prayer points for you or a loved one who may fear the side effects of the vaccine, download the Praying About the Covid Shot prayer guide.
How are you trusting God and praying against fear? Share your thoughts and prayers below.
Kim Potter is a writer and the founder of A New Thing Ministries, which sends a daily teaching to thousands of people all around the world. Her articles have appeared on The Elijah List, in Charisma Magazine, and on Spirit Fuel and iBelieve.com. Kim's message is one of hope. She speaks to the hearts of those who have grown discouraged or disappointed by the circumstances of life, to impart hope. Her daily inspirational writings are available at www.anewthingministries.com. You can contact Kim by email at [email protected]. Photo Credit: Canva.
Partner with Us
Intercessors for America is the trusted resource for millions of people across the United States committed to praying for our nation. If you have benefited from IFA's resources and community, please consider joining us as a monthly support partner. As a 501(c)3 organization, it's through your support that all this possible.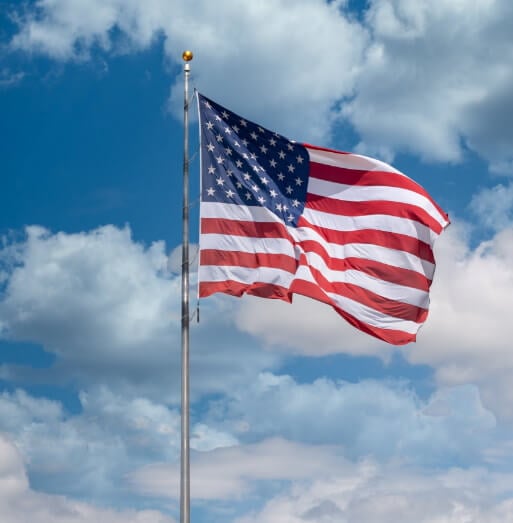 Become a Monthly Partner
You can post a prayer to share with others.
C f
February 3, 2023, 8:12 pm
Finally dear Father God!! You have not been given us a spirit of fear, so we thank You for Your peace and for a sound mind as we navigate the truths of this exposure.
Christine S
January 30, 2023, 12:52 pm
God, You have not been given us a spirit of fear, so we thank You for Your peace and for a sound mind as we navigate the truths of this exposure.
Lorraine T
January 29, 2023, 12:43 pm
God, You have not been given us a spirit of fear, so we thank You for Your peace and for a sound mind as we navigate the truths of this exposure. The effective, fervent prayer of a righteous man avails much (James 5:16 NKJV Therefore, I say to you, whatever things you ask when you pray, believe that you receive them, and you will have them (Mark 11:24 NKJV). God gave us a sound mind, he did not give us a spirit of fear. Therefore we declare this day that no foreign body can live in me. God gives healing for the asking. When we ask we also receive without doubt or unbelief. We will stand firm in the Lord and the Word of God. I am healed in Jesus name. It was by His blood that I am healed. Amen